The process of completing the 1905m form is fairly uncomplicated. Our team ensured our PDF editor is not difficult to navigate and helps prepare just about any document without delay. Listed below are a couple of simple steps you have to take:
Step 1: The initial step should be to click on the orange "Get Form Now" button.
Step 2: So you will be on the document edit page. You can add, customize, highlight, check, cross, add or erase areas or words.
Provide the data requested by the platform to fill in the document.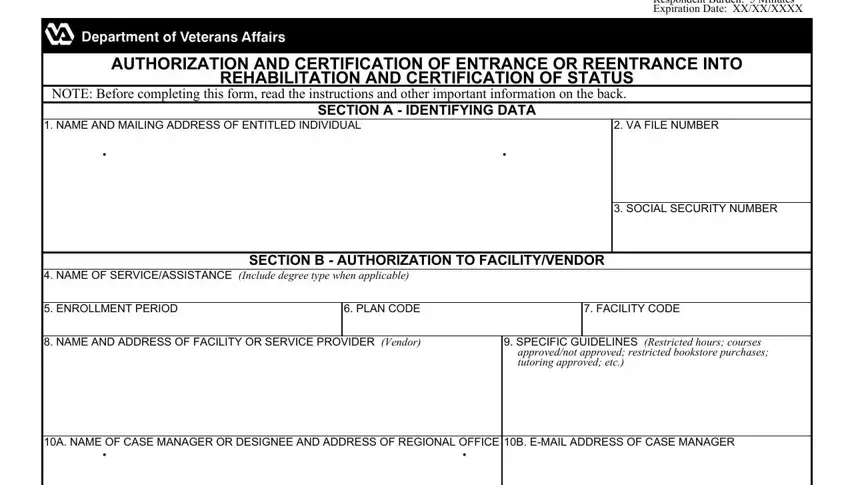 In the A SIGNATURE OF CASE MANAGER, B DATE SIGNED, VA BILLING ADDRESS, SECTION C CERTIFICATION OF, VA CONTRACT OR AGREEMENT, SCHOOL CATALOG, OTHER PUBLISHED DOCUMENT, ENROLLMENT DATE, A TERM, B BEGINNING DATE, C ENDING DATE, D TYPE AND NUMBER OF HOURS, E TRAINING TIME, Ffulltime time time Lless than time, and F STANDARD CLASS SESSION PER WEEK box, note down the information you have.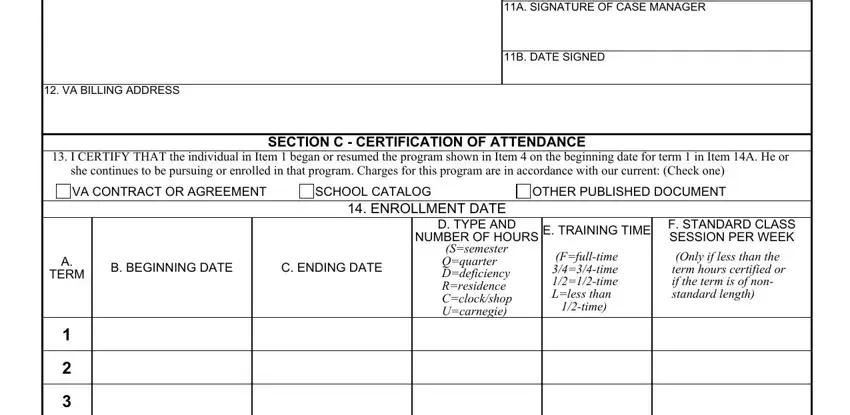 You're going to be demanded some important details to be able to prepare the LISTING OF SPECIFIC COURSES In, A SIGNATURE AND TITLE OF, B DATE SIGNED, VA FORM XXX XXXX, and SUPERSEDES VA FORM SEP WHICH box.

Step 3: Hit "Done". Now you may export your PDF file.
Step 4: In order to avoid any type of challenges in the future, you will need to generate at least a couple of copies of your form.