Our best programmers worked hard to build the PDF editor we are proud to deliver to you. The software lets you quickly prepare va vocational rehabilitation application and can save your time. You need to simply comply with the following guideline.
Step 1: On the webpage, select the orange "Get form now" button.
Step 2: You can find each of the functions that it's possible to use on your file once you've got accessed the va vocational rehabilitation application editing page.
Complete the va vocational rehabilitation application PDF and enter the information for every area: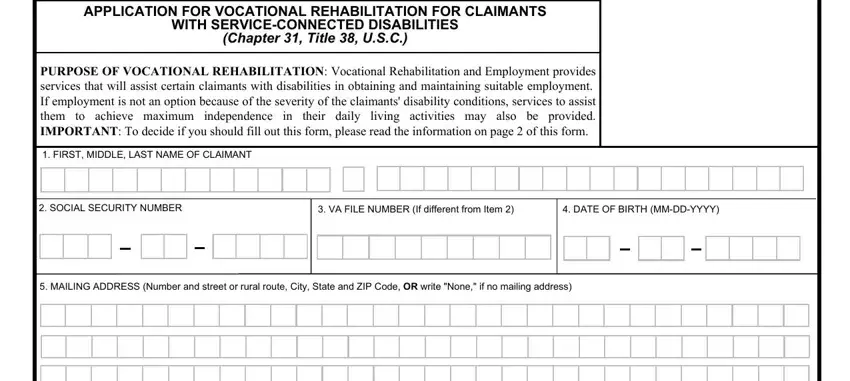 In the MAIN TELEPHONE NUMBER Include, EMAIL ADDRESS OF CLAIMANT, CELL PHONE NUMBER Include Area, IF YOU ARE MOVING WITHIN THE NEXT, NUMBER OF YEARS OF EDUCATION, I HEREBY CERTIFY THAT the, A SIGNATURE OF CLAIMANT, and B DATE SIGNED MMDDYYYY area, note down your data.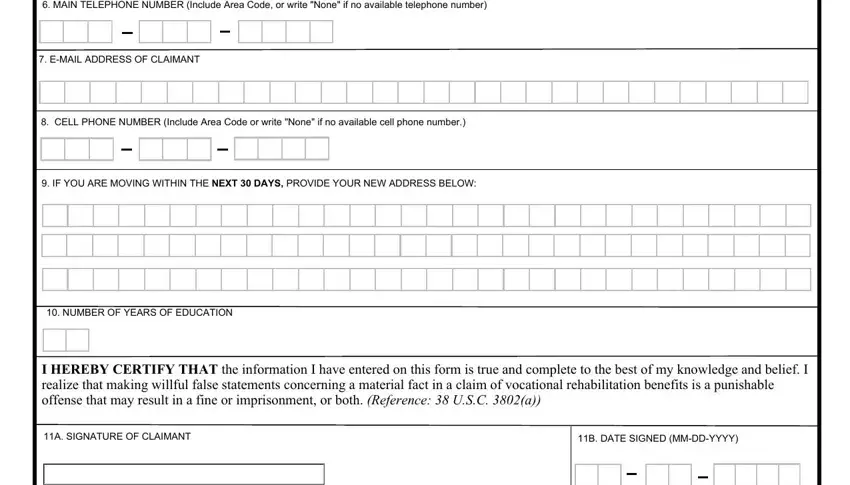 The program will ask you for particulars to effortlessly complete the box TO APPLY OR RECEIVE INFORMATION, To apply you may submit the, You may obtain information and, Local representative of claimants, Mailing Address You will not be, EVALUATION A combined and, If you meet the requirements for, If you are within the time limit, PLANNING AND COUNSELING After a, and REHABILITATION SERVICES Vocational.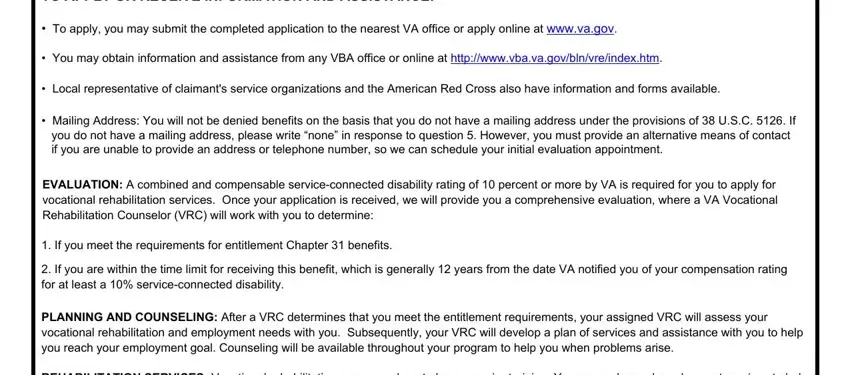 When it comes to box RESPONDENT BURDEN We need this, VA FORM NOV, and PAGE, indicate the rights and responsibilities.

Step 3: Hit the button "Done". Your PDF document may be exported. It is possible to download it to your pc or email it.
Step 4: In order to avoid any sort of troubles in the long run, be sure to create minimally several copies of your document.