Filling out 13A is easy. Our team developed our tool to make it convenient and enable you to prepare any form online. Here are a few steps that you need to follow:
Step 1: On the website page, select the orange "Get form now" button.
Step 2: So you are going to be within the form edit page. It's possible to add, update, highlight, check, cross, add or erase fields or words.
The PDF file you decide to prepare will include the following segments: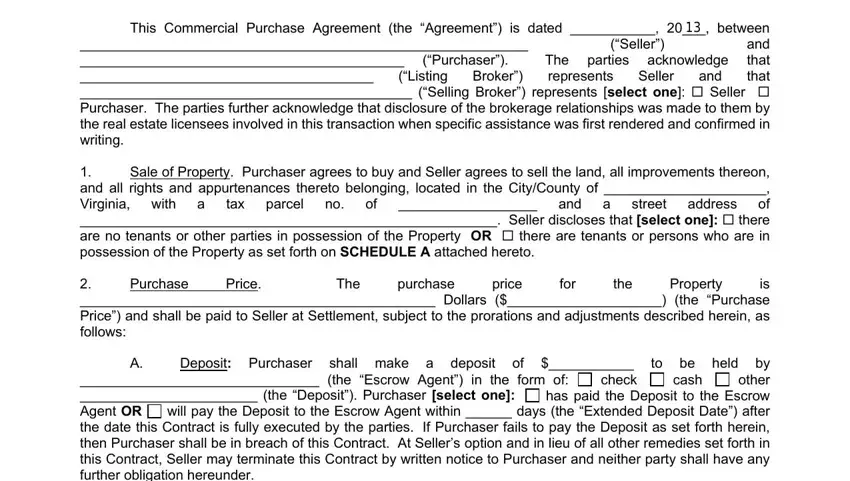 In the Settlement of Property Settlement, Deliveries by Seller at Settlement, A general warranty deed with full, An affidavit for the benefit of, Code of and any other, iii, A Certificate of NonForeign Status, and If the Property is leased a tenant box, put in writing your data.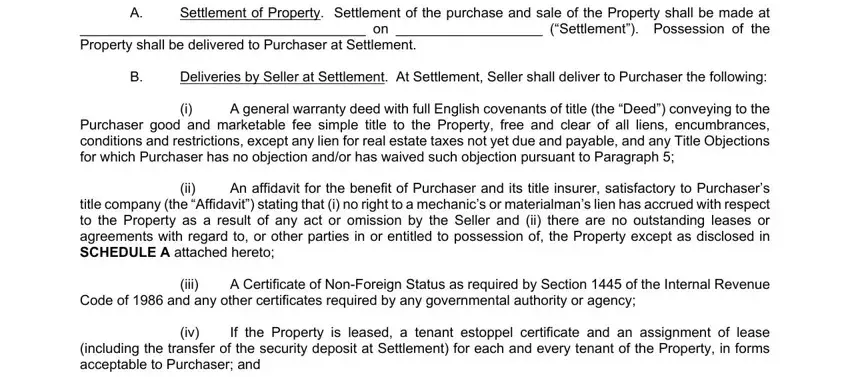 In the Feasibility Period, For a period of days following, Within five days after Sellers, VR Form Revised Reviewed, and Page of box, point out the important particulars.

You will need to define the rights and responsibilities of each party in paragraph repairs alterations or corrections, Utilities The Property is, Hazardous Materials To the best of, Parties in Possession As of the, Other Contracts Seller is not a, and No Undisclosed Restrictions Seller.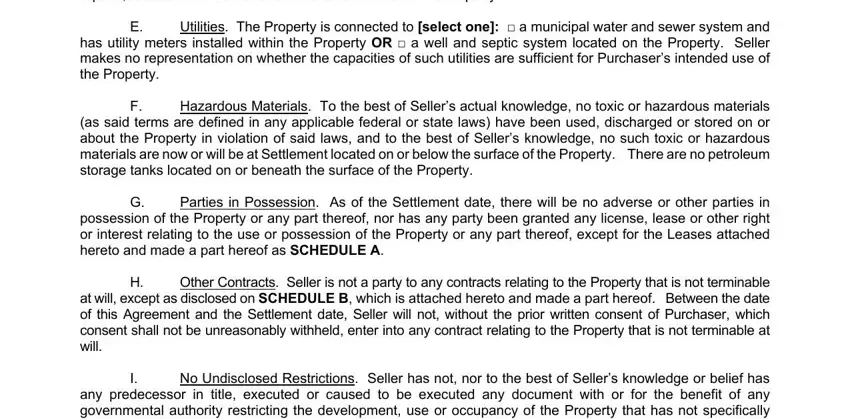 End by analyzing the following areas and completing them as needed: expense loss cost or damage, Notices Any notice request or, For the Seller, For Purchaser, Default, and Default by Purchaser If Purchaser.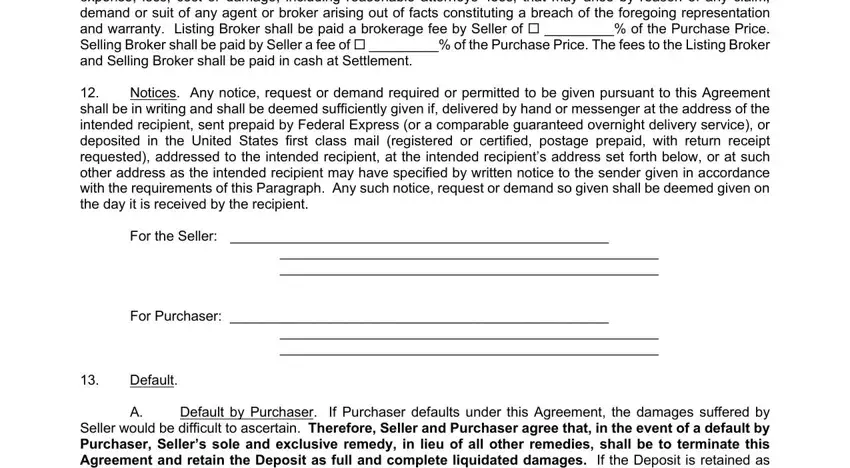 Step 3: If you are done, press the "Done" button to transfer your PDF document.
Step 4: Come up with a copy of every document. It would save you some time and help you keep clear of complications in the long run. By the way, your information isn't going to be revealed or analyzed by us.