We found the top-rated programmers to build our PDF editor. Our application will permit you to prepare the printable voluntary resignation form form with no trouble and won't consume too much of your energy. This easy-to-follow instruction can help you get going.
Step 1: The first thing would be to click the orange "Get Form Now" button.
Step 2: Once you have accessed the editing page printable voluntary resignation form, you should be able to notice every one of the functions intended for the document at the top menu.
For each part, prepare the content requested by the software.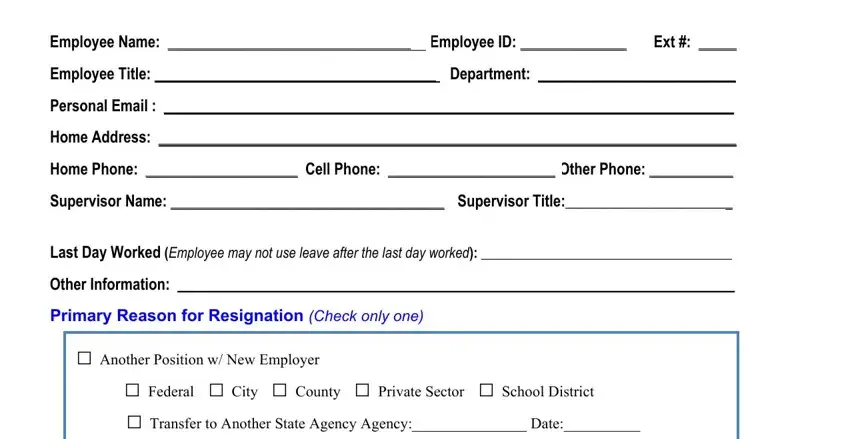 Feel free to provide the particulars within the section Military Personal Reasons, This form constitutes my voluntary, Employee Signature, Date, Supervisor Signature, and Accepted Date.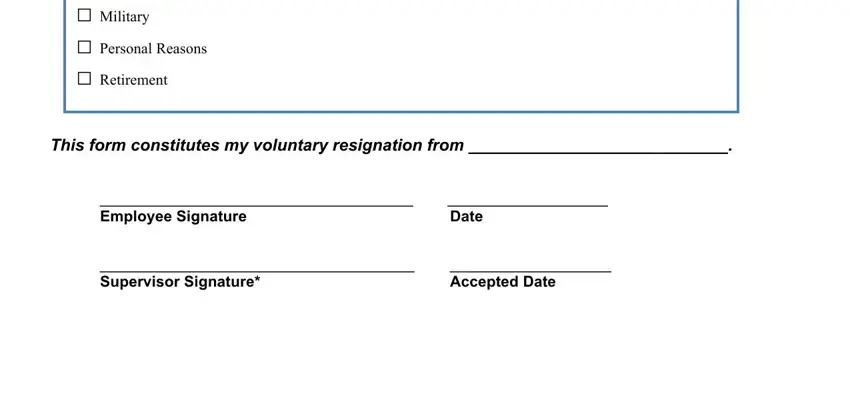 Step 3: After you select the Done button, your prepared form may be exported to each of your gadgets or to email stated by you.
Step 4: To prevent yourself from any kind of concerns as time goes on, you should prepare around a few copies of your document.