This PDF editor makes it simple to complete the print voya claim forms document. You should be able to make the document efficiently through using these simple steps.
Step 1: On the following webpage, press the orange "Get form now" button.
Step 2: So you're on the document editing page. You can modify and add information to the document, highlight specified content, cross or check particular words, add images, sign it, delete unneeded fields, or remove them completely.
Provide the requested material in every segment to create the PDF print voya claim forms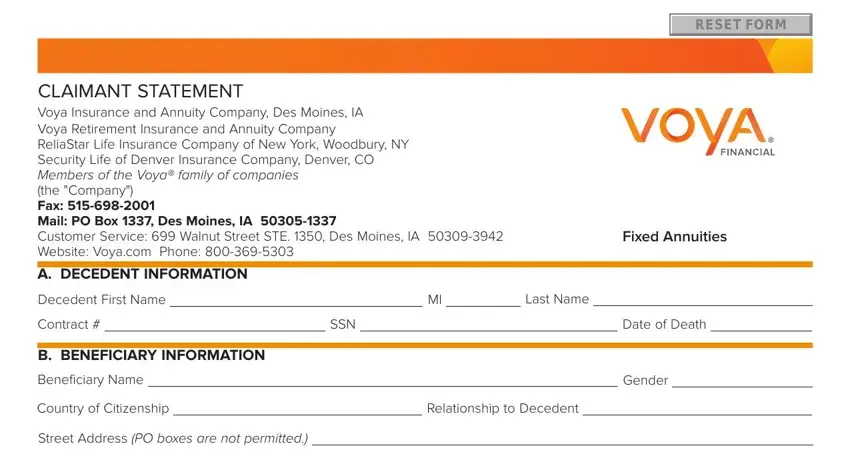 Provide the necessary information in City, Mailing Address If different than, City, State, ZIP, State, ZIP, If the beneficiary is an, Date of Birth, SSNITIN, Phone, If the beneficiary is a trust, ExecutorTrustee Name, TIN, and Phone field.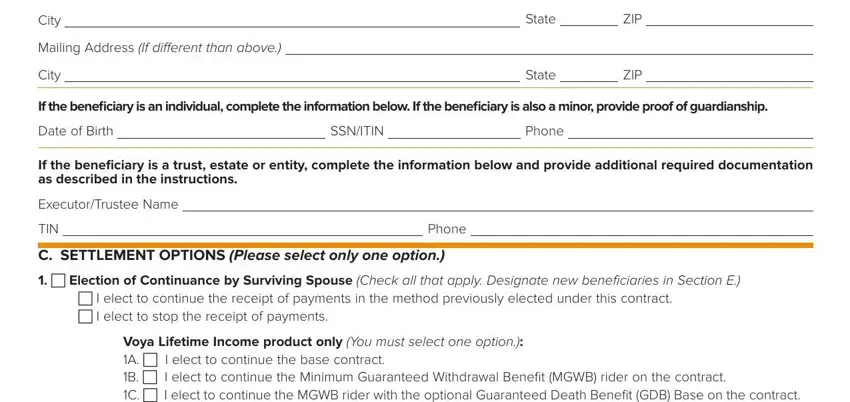 The program will demand for extra info to be able to quickly complete the part b contracts only In order to, associated with a rollover and, We will report the rollover to the, and Page of Incomplete without all.

The C SETTLEMENT OPTIONS CONTINUED, Life Expectancy Deferral Option, Start Date, Once your claim election is, Year Deferral Option Designate, A Request for Financial Service, available with this option, Once your claim election is, Income Plan Selection, If Start Date andor payment, will be monthly, Please select payment frequency, Start Date Payments for years, years years years years, and Other years Other area is the place to put the rights and obligations of each side.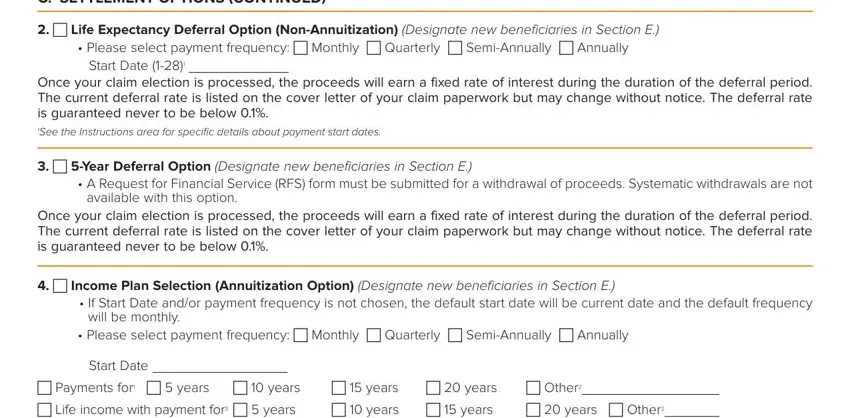 Finalize by reviewing the following areas and filling them in accordingly: Start Date Payments for years, years years years years, Other years Other, Joint Life Name, Date of Birth, SSN, We will pay equal periodic, Lump Sum Payment, If you are a spouse of the, Lump Sum Payment by check made, or if completed Section D of the, Note Spousal Transfer Rollover If, Rollover Funds are sent directly, and Exchange If the underlying.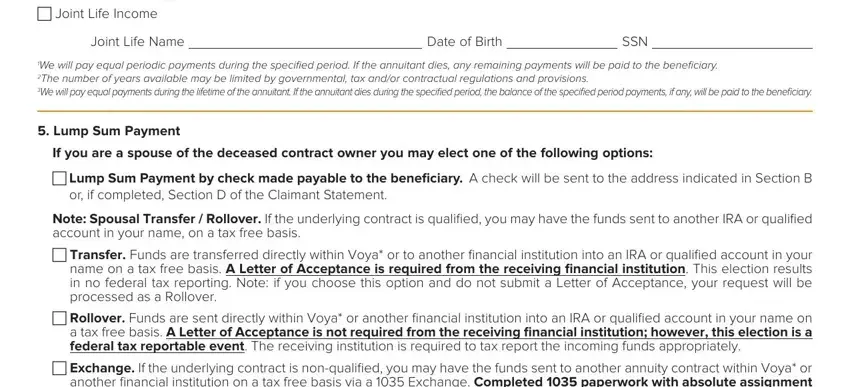 Step 3: Hit the Done button to confirm that your finalized document may be exported to any electronic device you select or delivered to an email you specify.
Step 4: In order to prevent any sort of risks in the future, you will need to prepare up to a couple of duplicates of the form.