The E-mail filling out procedure is quick. Our PDF tool enables you to use any PDF file.
Step 1: Select the orange button "Get Form Here" on the web page.
Step 2: The form editing page is right now available. It's possible to add information or edit present data.
Fill in all of the following sections to fill out the template: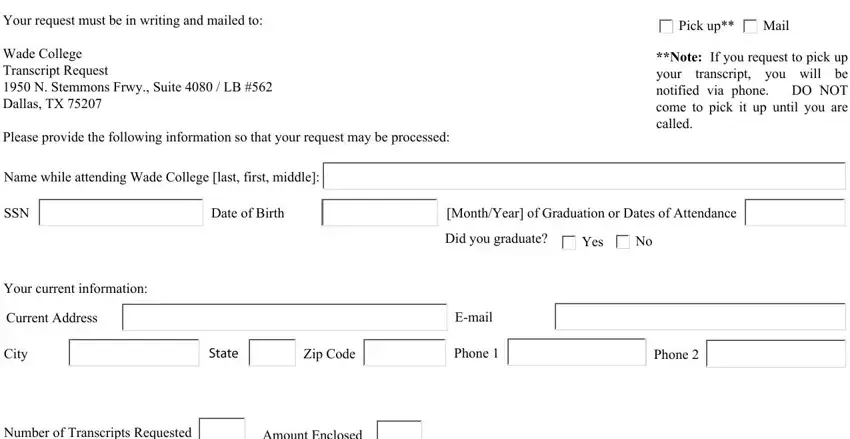 Fill in the Address where Transcript is to be, State, Zip Code, Institution, Attention, Address, City, Country, Signature, and Current Date areas with any details that are required by the application.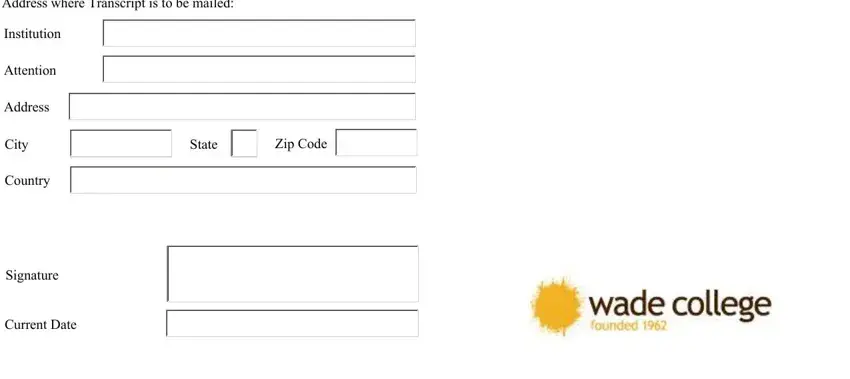 Step 3: Hit the button "Done". Your PDF form may be exported. You will be able download it to your laptop or send it by email.
Step 4: Have around a few copies of your document to keep clear of all of the forthcoming troubles.