Submitting documents together with our PDF editor is easier when compared with anything else. To enhance arizona wdiir form the document, there's nothing you should do - just proceed with the steps below:
Step 1: Click on the "Get Form Here" button.
Step 2: Now you're on the file editing page. You may change and add content to the file, highlight words and phrases, cross or check particular words, add images, put a signature on it, delete unneeded areas, or eliminate them entirely.
To fill out the arizona wd, ii, r form PDF, provide the details for each of the sections: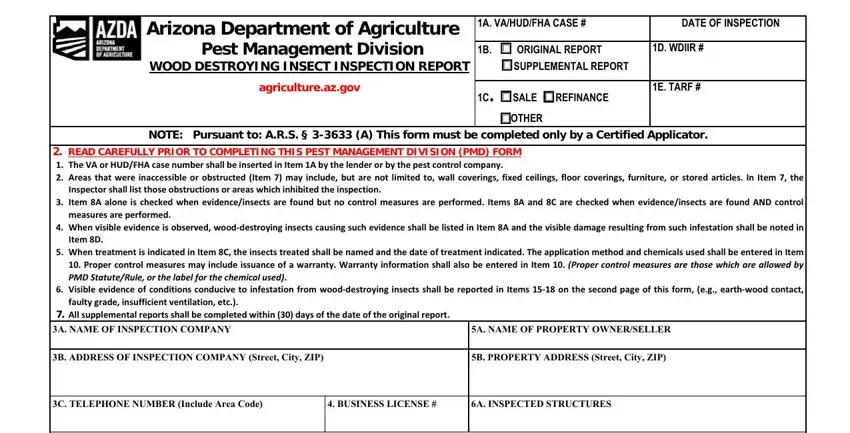 Write down the information in the B, PROPERTY, ADDRESS, Street, City, ZIP C, TELEPHONE, NUMBER, Include, Area, Code BUSINESS, LICENSE A, INSPECTED, STRUCTURES and DAMAGE, OBSERVED, IF, ANY area.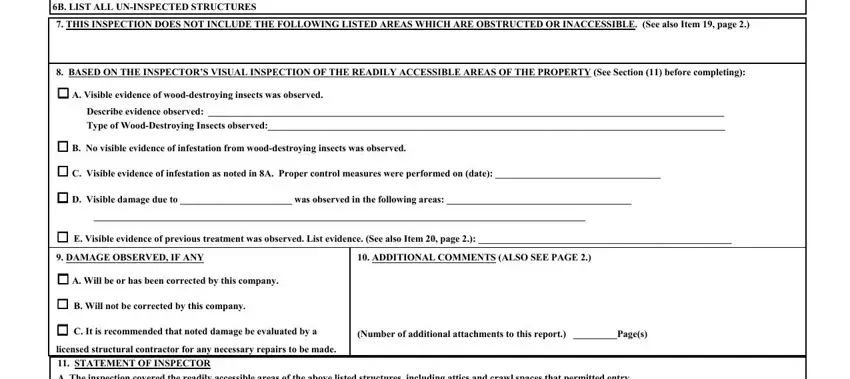 You will be demanded specific crucial information to be able to fill up the A, SIGNATURE, OF, INSPECTOR B, INSPECTORS, LICENSE, NUMBER C, DATE STATEMENT, OF, PURCHASER SIGNATURE, OF, PURCHASER AZ, DAP, MD, VC and DATE part.

Identify the rights and responsibilities of the parties within the space PROPERTY, NAME, ADDRESS DATE, OF, INSPECTION Vacant, Occupied, Unfurnished, Furnished CONDITIONS, CONDUCIVE, TO, INFESTATION WOOD, TO, EARTH, CONTACT, EC Pier, Posts, Porch, Stairs, Other, Trellis Plants, Trees, Contacting, Structure YES, NO Stucco, at, or, below, grade Comments, Comments, FAULTY, GRADES, FG and Comments.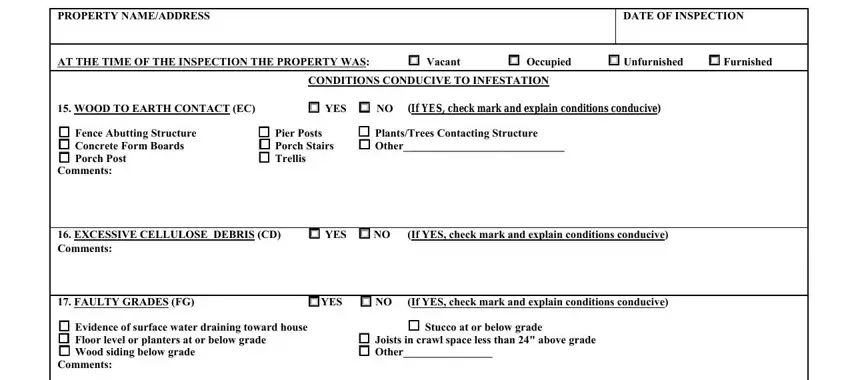 Finalize by checking the next fields and completing them as needed: Comments, EXCESSIVE, MOISTURE, EM Comments, INACCESSIBLE, ARE, ASIA and Inadequate, Ventilation, Other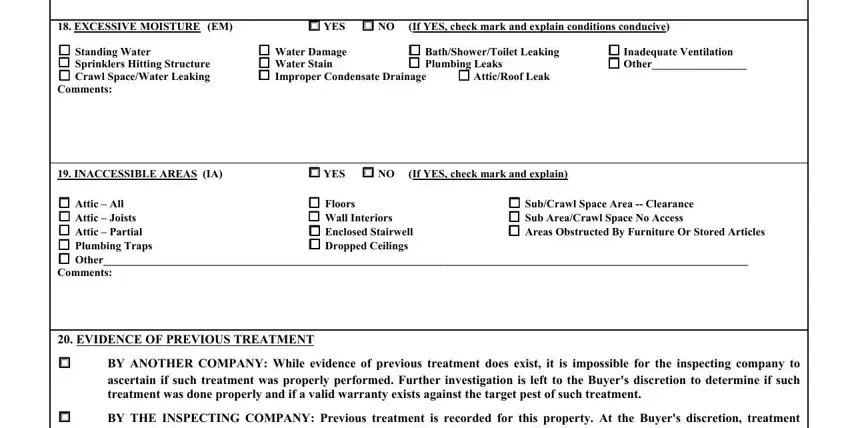 Step 3: Press "Done". Now you may export your PDF file.
Step 4: Be sure to make as many copies of your document as possible to remain away from possible troubles.