Working with PDF files online is certainly quite easy with this PDF tool. Anyone can fill out wisconsin pr230 here effortlessly. To make our tool better and easier to work with, we consistently develop new features, taking into account feedback from our users. In case you are seeking to get started, here is what it takes:
Step 1: Just click on the "Get Form Button" at the top of this webpage to get into our form editor. Here you'll find all that is needed to fill out your file.
Step 2: This tool lets you customize your PDF document in a variety of ways. Change it by adding personalized text, adjust original content, and add a signature - all close at hand!
This PDF form requires particular information to be typed in, so make sure to take some time to provide exactly what is asked:
1. Start filling out your wisconsin pr230 with a selection of necessary blank fields. Gather all the information you need and make sure not a single thing neglected!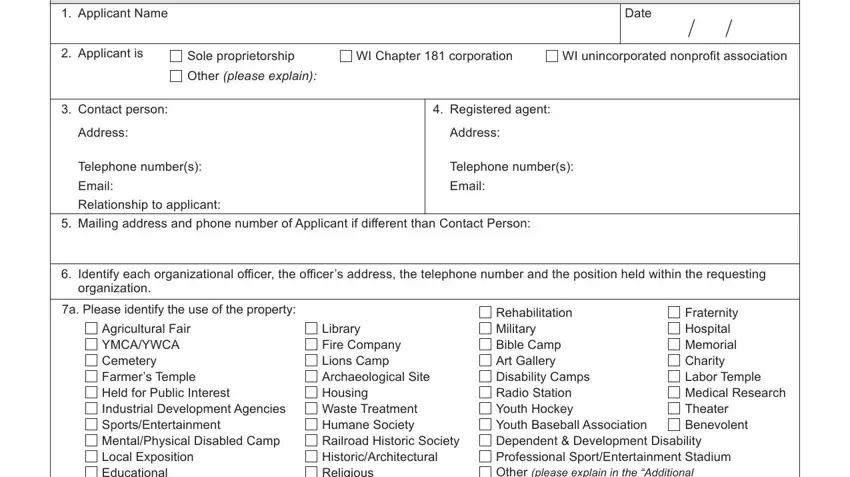 2. Right after filling out the last part, head on to the next part and enter all required particulars in these fields - Agricultural Fair YMCAYWCA, Library Fire Company Lions Camp, Rehabilitation Military Bible Camp, b Identify the precise statutory, State the organizations purpose, Describe the services provided by, List the primary beneficiaries of, Is there a fee charged or revenue, Yes No, Do you provide any free service, If Yes explain, Yes No, What percent of recipients, If Yes explain, and PR R.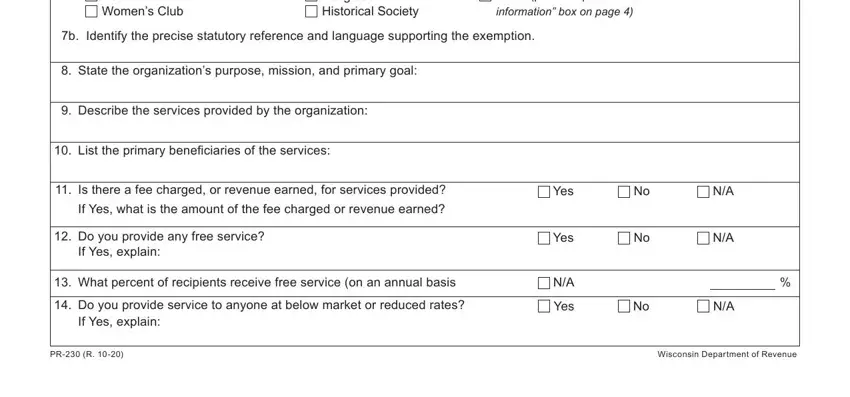 3. Completing What percentage of annual, If Yes explain, Yes, Does Applicant receive any, Yes, as of, How much of Applicants annual, What percentage is that of, SECTION SUBJECT PROPERTY, If NA explain in the Additional, Property for which exemption is, Address Tax parcel number Legal, Number of acres, If based on an independent, and Estimated fair market value of is essential for the next step, make sure to fill them out in their entirety. Don't miss any details!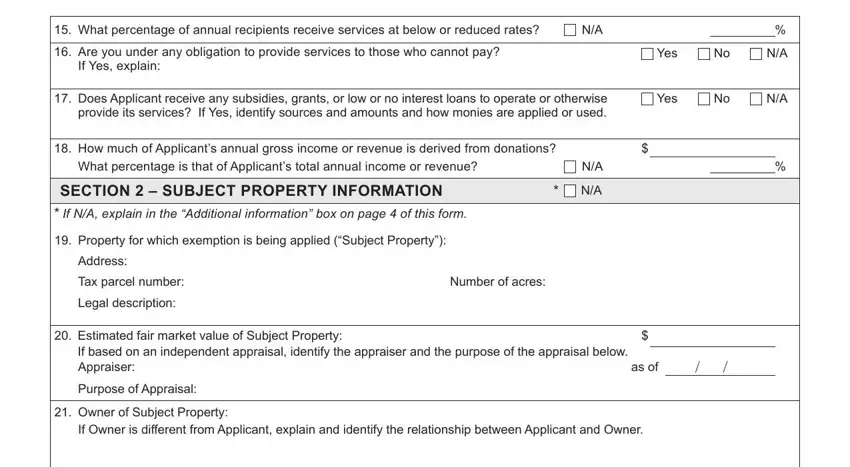 4. This next section requires some additional information. Ensure you complete all the necessary fields - Date Owner acquired Subject, Explain in detail why Applicant, applicant and the Subject Property, SECTION TENANT INFORMATION, and Identify all persons and entities - to proceed further in your process!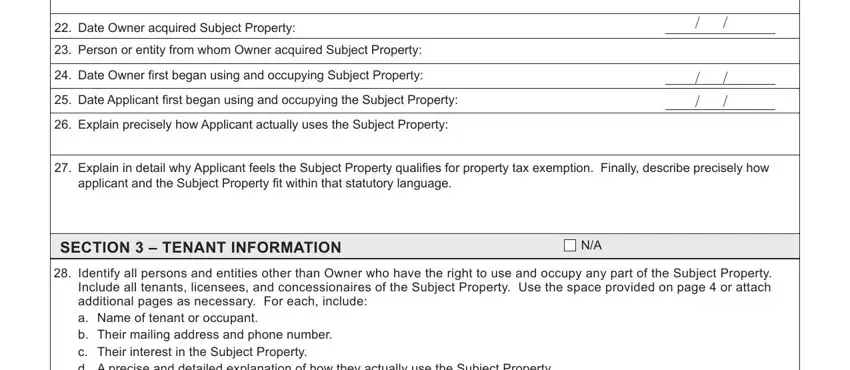 5. The document has to be finalized by dealing with this segment. Further you can find a full set of blanks that require specific details to allow your document usage to be complete: Identify all persons and entities, Identify the percentage of the, Yes, PR R, and Wisconsin Department of Revenue.

It's easy to make errors when completing your Wisconsin Department of Revenue, so be sure to go through it again prior to deciding to finalize the form.
Step 3: Soon after double-checking your fields and details, hit "Done" and you are done and dusted! Right after creating afree trial account with us, you'll be able to download wisconsin pr230 or email it right off. The file will also be accessible through your personal cabinet with your each and every edit. FormsPal guarantees your information privacy by using a secure system that in no way records or shares any private data used. Be assured knowing your documents are kept protected any time you use our service!