This PDF editor was developed with the goal of making it as effortless and easy-to-use as it can be. These actions can make managing the generic 2 step tb skin test form easy and fast.
Step 1: Press the "Get Form Now" button to begin.
Step 2: As soon as you have entered your generic 2 step tb skin test form edit page, you'll discover all options it is possible to use with regards to your template in the top menu.
Fill in the generic 2 step tb skin test form PDF and enter the details for each section: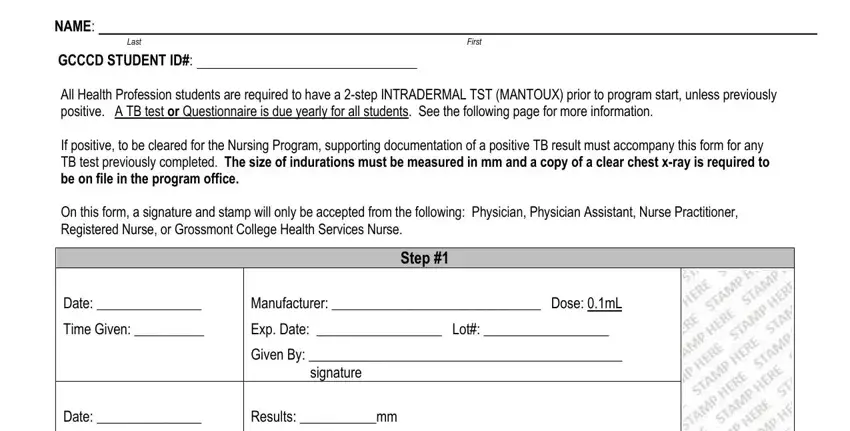 Include the essential information in the Date, Resultsmm, TimeRead, IfMantouxPositiveChestXRayRequired, Date, ReadBysignature, ResultsNegativePositive, StepNosoonerthandaysafterStep, Date, ManufacturerDosemL, TimeGiven, ExpDateLot, GivenBysignature, Date, and Resultsmm box.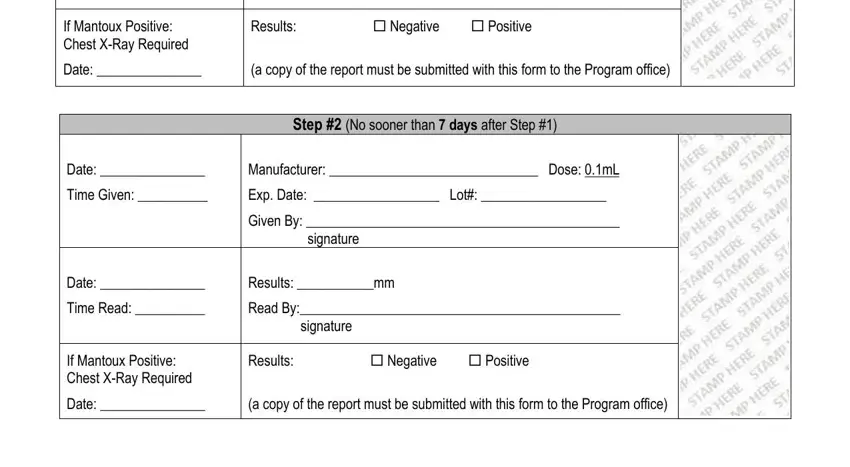 You can be expected to type in the particulars to let the program prepare the area IfMantouxPositiveChestXRayRequired, and Date.

Step 3: Click the button "Done". Your PDF form is available to be transferred. It is possible to save it to your computer or email it.
Step 4: In order to avoid probable upcoming issues, it's recommended to possess a minimum of a couple of duplicates of each file.