It's easy to complete the ny change of address form file with this PDF editor. These actions may help you immediately prepare your document.
Step 1: Choose the button "Get Form Here".
Step 2: Now you are on the form editing page. You may edit, add information, highlight selected words or phrases, insert crosses or checks, and include images.
The next areas are contained in the PDF form you will be completing.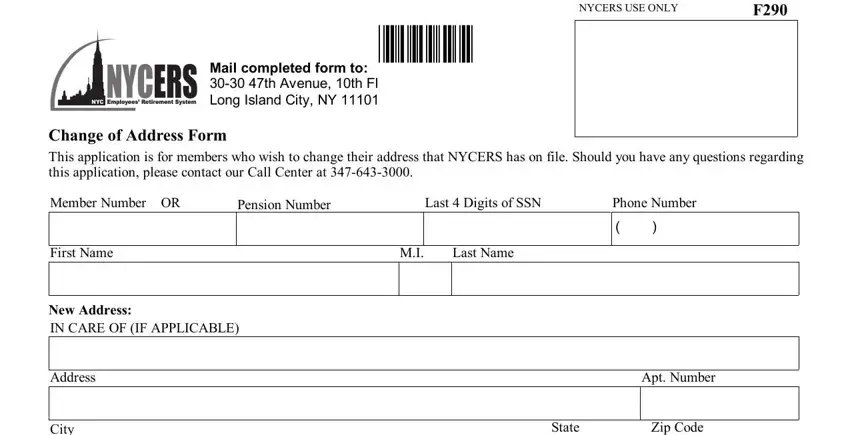 Include the requested data in the City, Previous Address IN CARE OF IF, Address, City, State, Zip Code, Apt Number, State, Zip Code, If you are currently receiving, Continue sending my check to the, Cancel sending my check to the, Signature of Member, Date, and This form must be acknowledged field.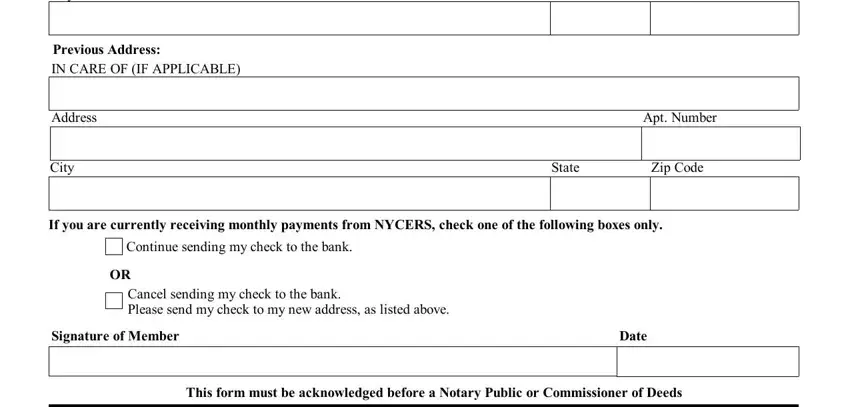 You may be expected to type in the details to let the software fill in the area State of, County of, On this, day of, personally appeared, before me the above named me to be, If you have an official seal affix, to me known and known to, Official Title, Expiration Date of Commission, and Page of.

Step 3: If you are done, select the "Done" button to upload your PDF form.
Step 4: You can also make duplicates of the document torefrain from any type of potential difficulties. You should not worry, we don't display or watch your data.