The procedure of completing the first credit union wire transfer is actually hassle-free. We made sure our software is not hard to use and can help prepare any form in a short time. Read about the four steps you'll have to take:
Step 1: You can hit the orange "Get Form Now" button at the top of the following webpage.
Step 2: After you have accessed the editing page first credit union wire transfer, you'll be able to find every one of the actions readily available for the form in the top menu.
Provide the essential details in each segment to fill out the PDF first credit union wire transfer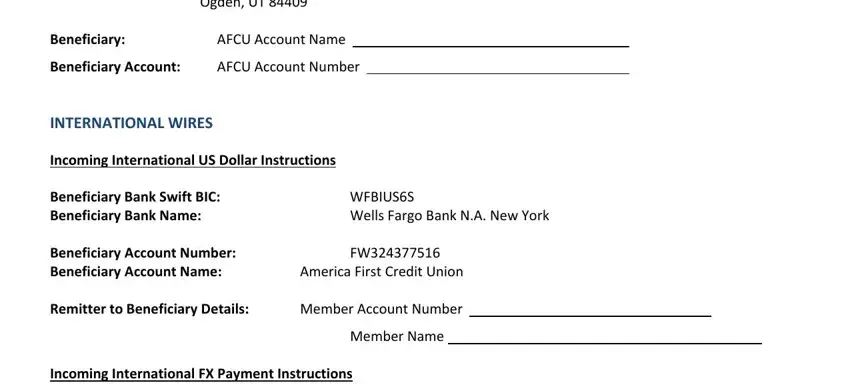 Jot down the data in Member, Account, Number Member, Name FW, America, First, Credit, Union THERE, IS, A, FEE, FOR, ALL, INCOMING, WIRES A, FCU, Form, REV and IR, WI, RIR, WIR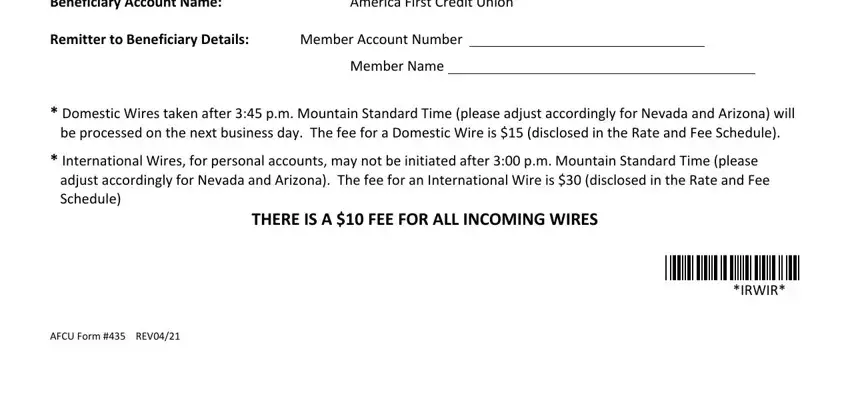 Step 3: Choose the Done button to save your document. Now it is obtainable for upload to your gadget.
Step 4: Be certain to stay away from possible difficulties by making as much as a couple of copies of your document.