The alabama medicaid application form 211 filling out course of action is very simple. Our PDF tool enables you to work with any PDF file.
Step 1: The first step will be to hit the orange "Get Form Now" button.
Step 2: Now, you can update your alabama medicaid application form 211. The multifunctional toolbar lets you include, delete, customize, highlight, and perform other commands to the content material and areas within the document.
Type in the information required by the system to get the form.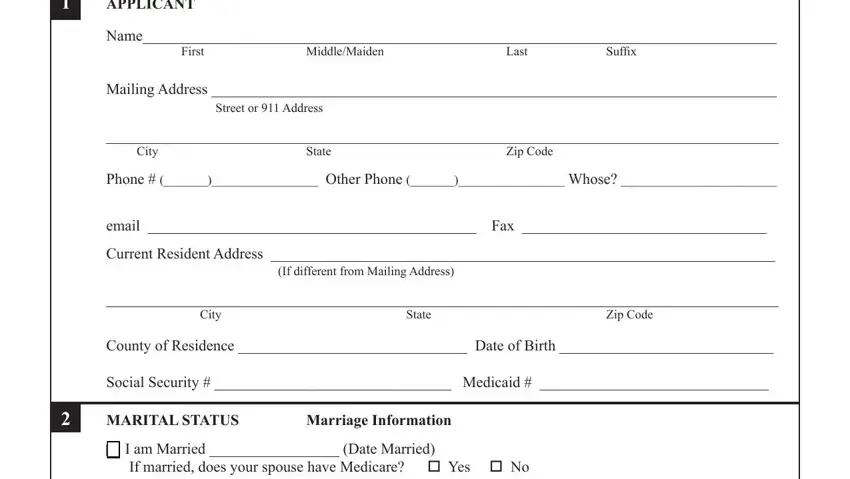 Please submit the   I am Married (Date Married), If married,   I am Divorced (Date Divorced),   I am Separated (Date, MEDICARE, Do you have Medicare Part A, Name on Medicare card , Medicare # , RACE,  White  Black  American Indian,  Other, SEX,  Female  Male, District Offi ce Use Only, and Date Received Date Accepted area with the demanded information.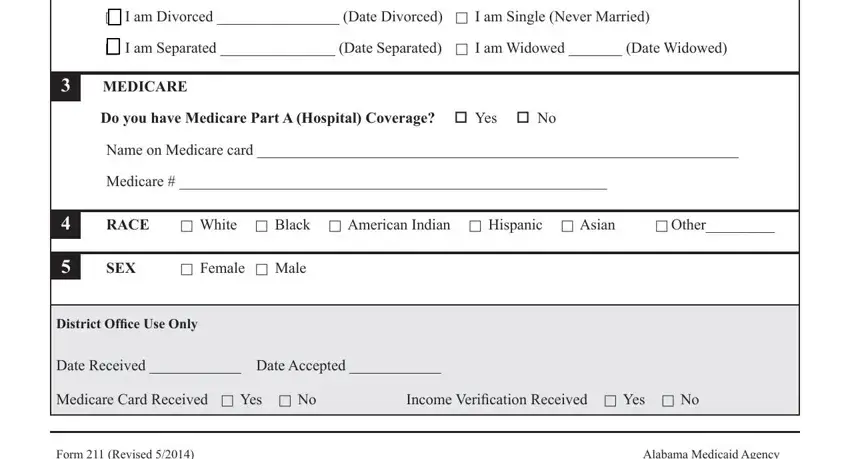 Note the essential data in Applicant, s Name S, S # , List names of anyone living in, Age, Relationship, 6 FAMILY SIZE, Name, SPONSOR, (If the applicant is unable to, and Relationship to Applicant segment.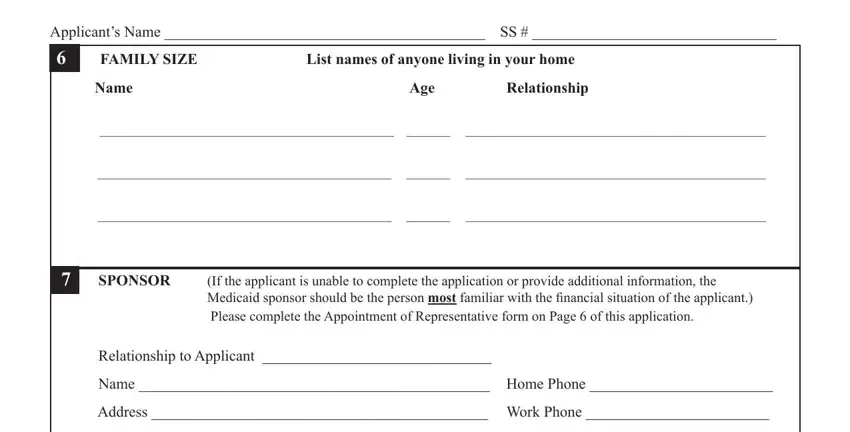 In the section Name Home Phone , Address Work Phone , Cell Phone City, Zip, State, email FAX , 8 SPOUSE INFORMATION, (Complete even if divorced, Name Phone # (), (First, Address Date of Birth (Street or, S, S # , State, County, and City, place the rights and responsibilities of the sides.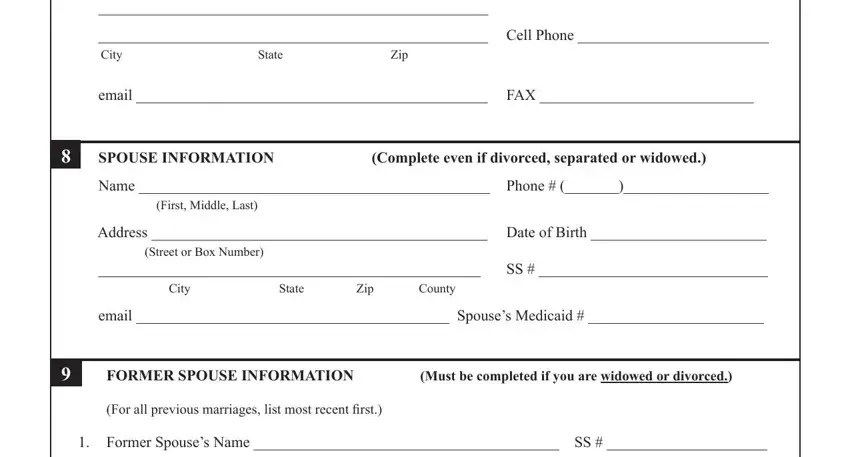 Finalize by taking a look at the following areas and preparing them as required: (For all previous marriages, Marriage Began Ended Reason , Date, Date, Marriage Began Ended Reason , Date, Date, and Page 2.

Step 3: Press the Done button to save your document. Now it is available for upload to your device.
Step 4: Generate a duplicate of every different form. It will save you time and enable you to avoid complications in the long run. Keep in mind, your details isn't going to be used or viewed by us.