Whenever you intend to fill out notarized, there's no need to download and install any software - just make use of our PDF editor. Our team is dedicated to making sure you have the ideal experience with our tool by consistently introducing new capabilities and enhancements. With these updates, working with our tool becomes better than ever before! Starting is simple! Everything you should do is take the following basic steps down below:
Step 1: First, access the tool by pressing the "Get Form Button" in the top section of this page.
Step 2: Once you start the file editor, there'll be the form prepared to be filled out. Apart from filling in different blanks, you may as well do several other actions with the Document, such as adding your own textual content, editing the initial text, adding illustrations or photos, putting your signature on the form, and much more.
It is actually an easy task to complete the pdf using out detailed tutorial! Here's what you want to do:
1. Whenever filling in the notarized, be sure to incorporate all needed blanks in its corresponding section. This will help to facilitate the process, allowing for your details to be processed swiftly and appropriately.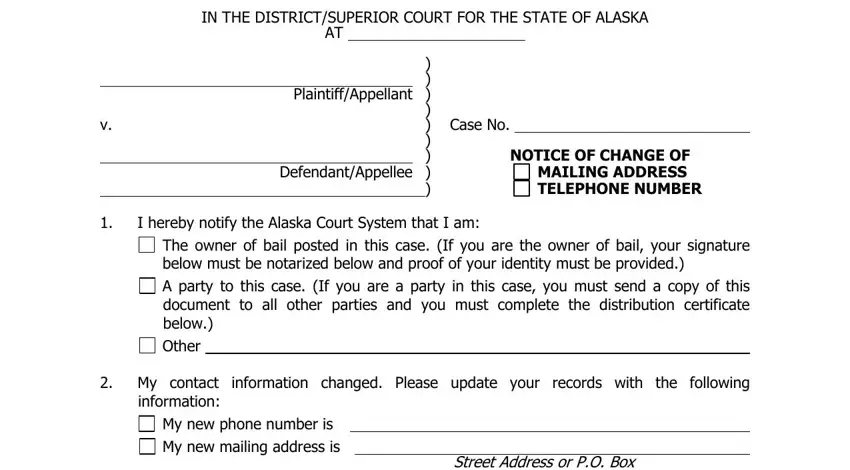 2. Once your current task is complete, take the next step – fill out all of these fields - Street Address or PO Box, Date, State, City, Required for Bail Owners Only, Type or Print Name, Alaska on, Signature, Zip Code, Proof of Identity Provided Drivers, Other Identification, Clerk of Court Notary Public or, State, Court Clerk Instructions, and Forward this form and the file to with their corresponding information. Make sure to double check that everything has been entered correctly before continuing!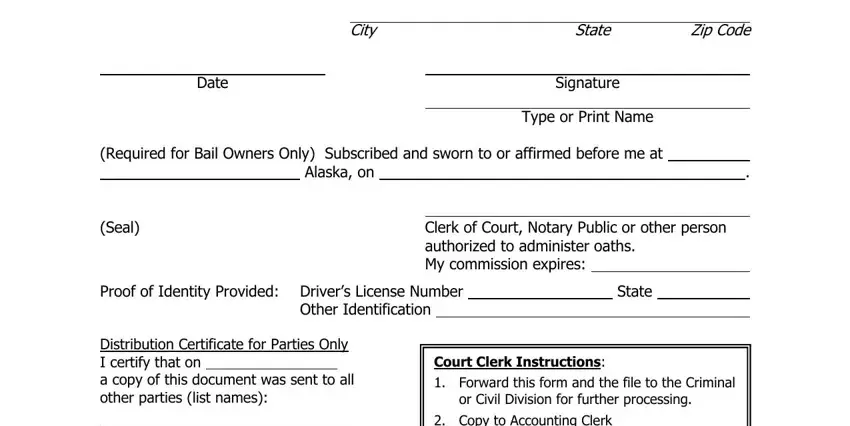 3. Completing by Signature of Party Giving, Clerks Initials, Copy to Accounting Clerk, Date, and Civ R i is essential for the next step, make sure to fill them out in their entirety. Don't miss any details!

As to Copy to Accounting Clerk and by Signature of Party Giving, be sure that you take another look in this section. Those two could be the most significant ones in the document.
Step 3: Go through the details you've inserted in the blank fields and then hit the "Done" button. Join us today and immediately obtain notarized, set for download. All changes you make are kept , allowing you to customize the file at a later point as needed. At FormsPal.com, we do everything we can to make certain that your details are kept protected.