You can certainly fill in forms taking advantage of our PDF editor. Enhancing the bill of sale alberta pdf form is not hard if you use the next steps:
Step 1: To begin the process, select the orange button "Get Form Now".
Step 2: You are now on the file editing page. You may edit, add text, highlight certain words or phrases, place crosses or checks, and include images.
Fill in the next segments to fill in the document: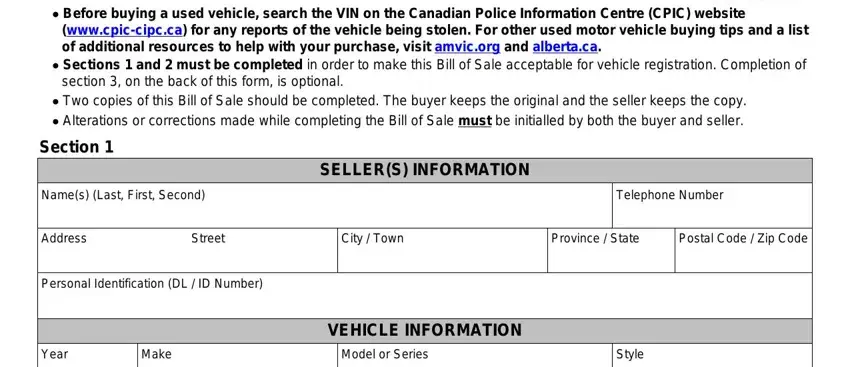 Fill out the Vehicle Identification Number VIN, Body Colour, Odometer Reading, Names Last First Second, Telephone Number, BUYERS INFORMATION, Address, Street, City Town, Province State, Postal Code Zip Code, Personal Identification DL ID, This vehicle was sold for the sum, Sum written in full, and Dollars fields with any information which may be asked by the system.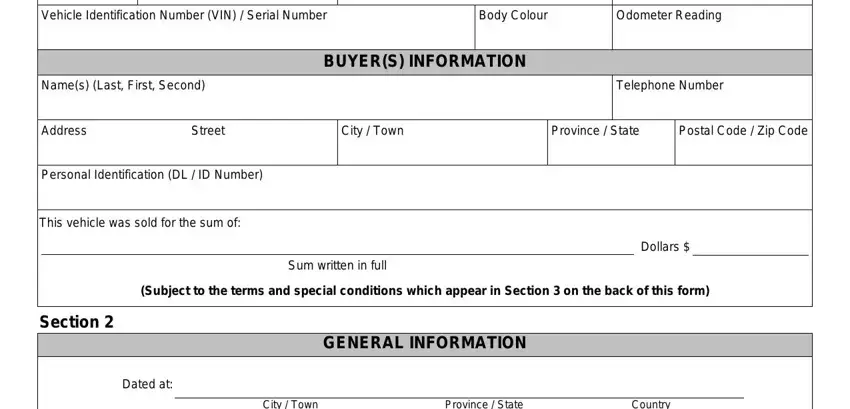 You will be required to write down the details to let the system fill in the part City Town, Province State, Country, I certify that all information, Signature of Buyer, Signature of Seller, Signature of Buyer, Signature of Seller, Signature of Witness, Signature of Witness, REG Rev, and Page of.

Please list the rights and obligations of the sides in the Check the appropriate boxes, a Free of all liens and, Yes, If No please give names of lien, b Being paid for in full, Yes, Being paid by, Cash, Cheque, Money Order, Other please specify, Payment Terms, Vehicle was last registered in, Special conditions of sale if any, and Province State paragraph.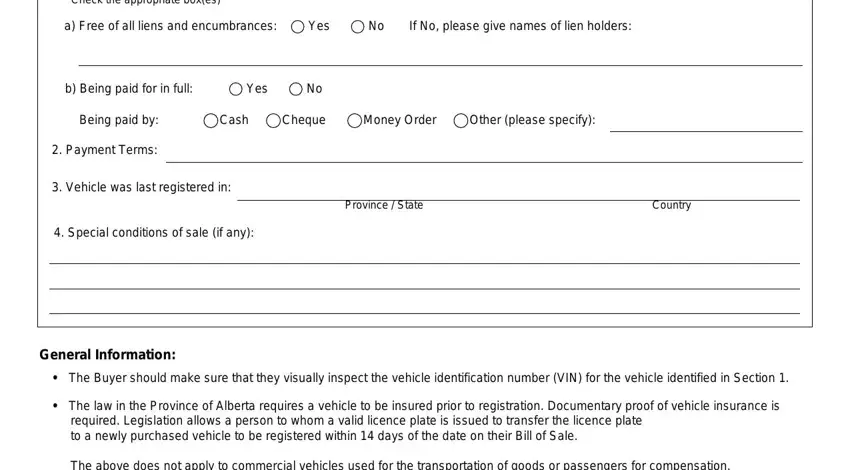 Terminate by analyzing the following areas and preparing them accordingly: A vehicle entering Alberta from, In addition to the Bill of Sale, The prospective purchaser can, agent, In order to perform a search a, Vehicle Information Reports are, The buyer must produce the, form in order to register a, This form is provided as a, No liability attaches to the Crown, REG Rev, and Page of.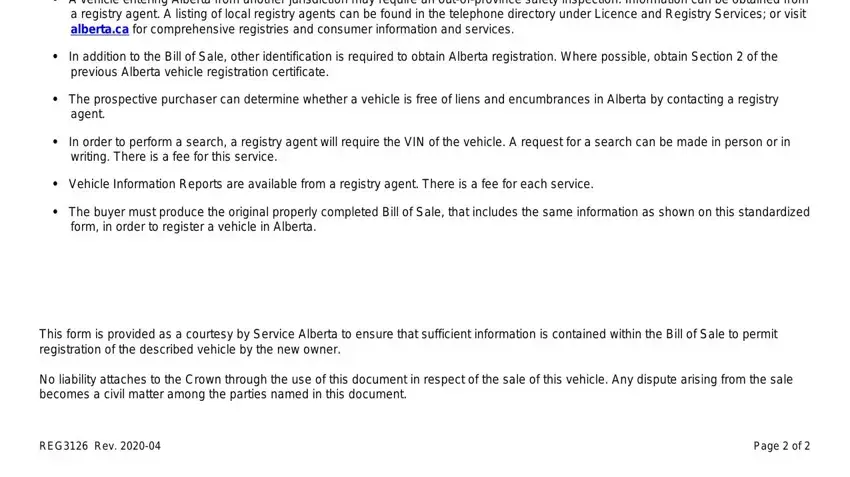 Step 3: Choose the Done button to save your document. Then it is available for upload to your gadget.
Step 4: In order to prevent different difficulties as time goes on, try to have around two or three duplicates of the document.