Filling out ambetter authorization form is simple. Our experts designed our PDF editor to make it simple to operate and allow you to fill in any form online. Here are a couple steps you'll want to go through:
Step 1: Hit the orange button "Get Form Here" on the page.
Step 2: Right now, you may edit the ambetter authorization form. The multifunctional toolbar makes it possible to insert, eliminate, adjust, highlight, and also undertake other sorts of commands to the words and phrases and areas inside the document.
You'll have to enter the next information so that you prepare the template: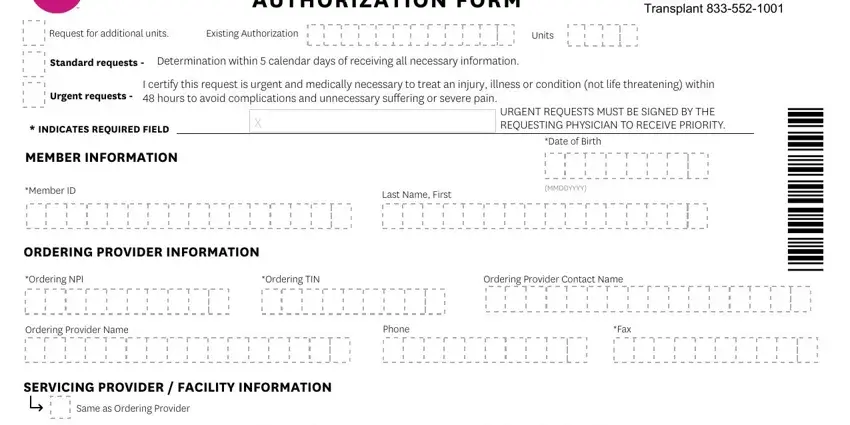 Provide the necessary details in the space Servicing NPI, Servicing TIN*, Servicing Provider Contact Name, Servicing Provider/Facility Name, Phone, Fax, AUTHORIZATION REQUEST Primary, Start Date OR Admission Date *, Diagnosis Code *, (CPT/HCPCS), (Modiier), (MMDDYYYY), (ICD-9), Additional Procedure Code, End Date OR Discharge Date, Total Units/Visits/Days, (CPT/HCPCS), (Modiier), (MMDDYYYY), OUTPATIENT SERVICE TYPE * (Fill in, and Parenteral Feedings.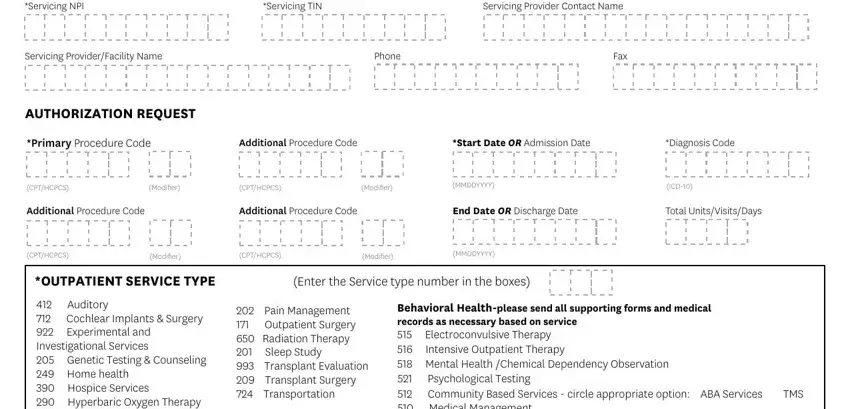 Step 3: Choose the "Done" button. Now you may transfer your PDF file to your device. As well as that, you'll be able to forward it via electronic mail.
Step 4: It's going to be better to maintain duplicates of your file. You can rest assured that we will not display or read your data.