This PDF editor makes it simple to prepare the subpoena for testimony form. It will be easy to prepare the form immediately through these basic steps.
Step 1: Hit the orange "Get Form Now" button on the following web page.
Step 2: Now you are on the form editing page. You can edit, add information, highlight particular words or phrases, put crosses or checks, and include images.
You should provide the following information to create the subpoena for testimony PDF: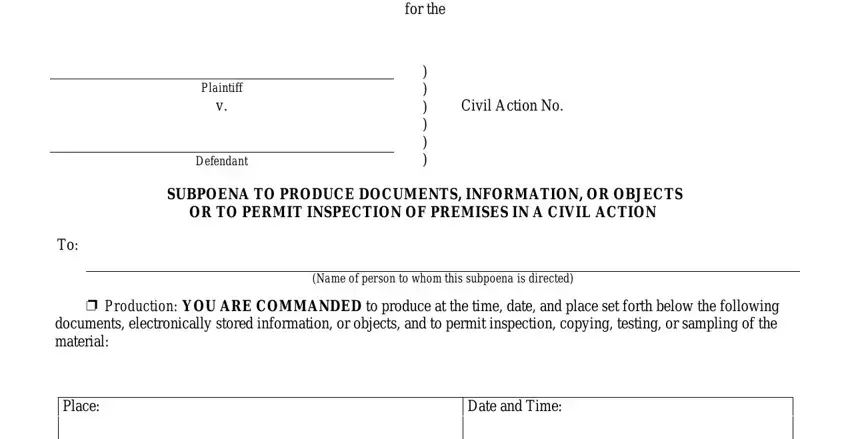 Fill out the ' Inspection of Premises: YOU ARE, other property possessed or, Place:, Date and Time:, The following provisions of Fed, Rule 45, d Date:, CLERK OF COURT, Signature of Clerk or Deputy Clerk, Attorney, s signature, and The name areas with any particulars that are asked by the system.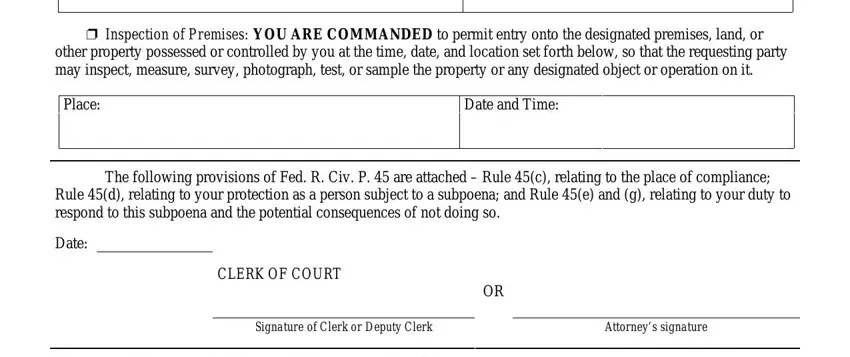 The application will request you to write certain vital particulars to easily fill in the area The name, Notice to the person who issues or, and If this subpoena commands the.

For section AO 88, B (Rev, Civil Action No, (This section should not be filed, PROOF OF SERVICE, I received this subpoena for (name, on (date), ' I served the subpoena by, ' I returned the subpoena, on (date), ; or, and Unless the subpoena was issued on, state the rights and responsibilities.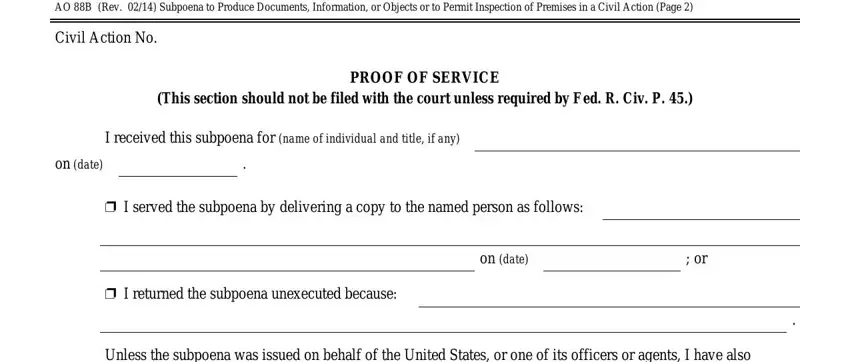 Terminate by taking a look at the following sections and preparing them accordingly: Unless the subpoena was issued on, My fees are $, for travel and $, for services, I declare under penalty of perjury, Date:, Additional information regarding, Server, s signature, Printed name and title, and Server, s address.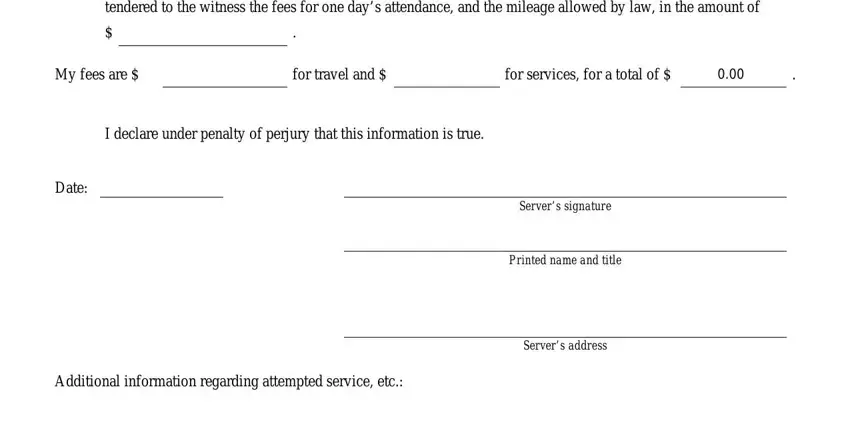 Step 3: Press the "Done" button. Now you can transfer your PDF file to your electronic device. In addition, you can easily deliver it by email.
Step 4: It's going to be easier to keep duplicates of the document. You can be sure that we are not going to disclose or view your data.