You can easily create the ao 78 form document with this PDF editor. The next actions can help you immediately get your document ready.
Step 1: The initial step would be to press the orange "Get Form Now" button.
Step 2: Now, you are on the form editing page. You may add text, edit current data, highlight certain words or phrases, insert crosses or checks, add images, sign the template, erase needless fields, etc.
If you want to fill out the ao 78 form PDF, provide the content for each of the sections: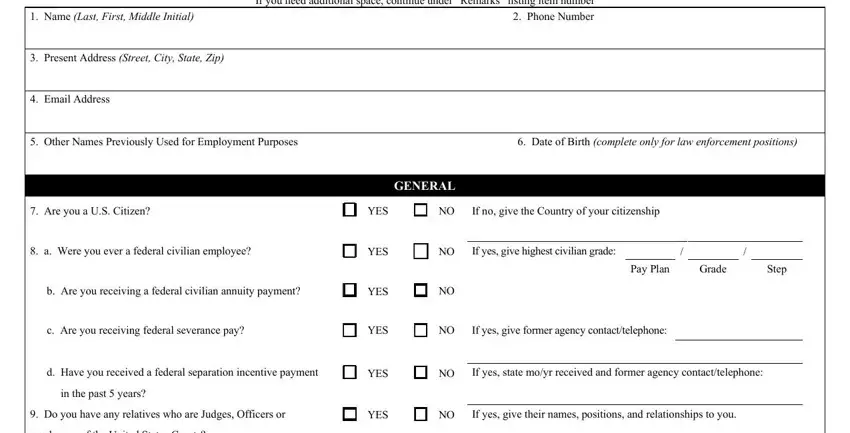 You need to type in the appropriate data in the employees of the United States, Have you ever served on active, YES, If selected you will need to, During the last years have you, Are you delinquent on any Federal, BACKGROUND INFORMATION, YES, If yes provide in Section the, YES, and If yes provide in Section the field.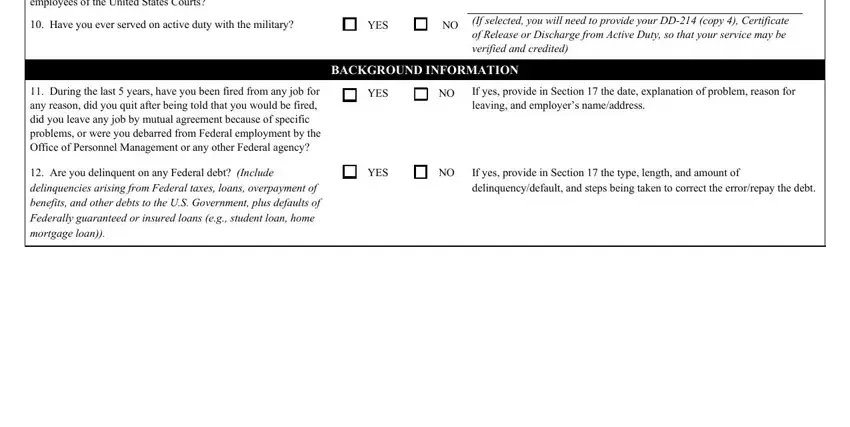 Remember to emphasize the vital data from the a Do you have a high school, EDUCATION, YES, b Name and location of colleges or, attended including law schools, Credit Hours, Grade Point, Dates Attended, Degree, Date Received, Average andor, Quarter, Semester, scholastic standing, and c Other schools or training area.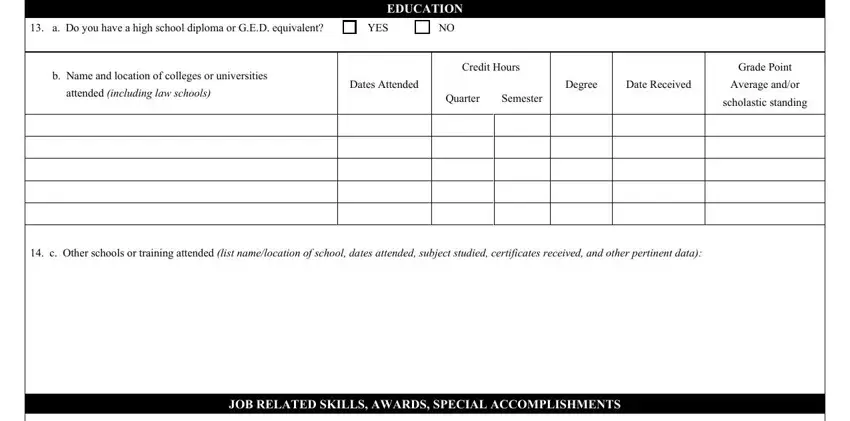 The List any skills eg language, activities performance awards that, a Are you admitted to the Bar, YES, If yes list the Bars to which, APPLICANTS FOR LEGAL POSITIONS, Is your Bar membership, ACTIVE, INACTIVE, b What was your scholastic, UPPER, UPPER, UPPER, c Were you a member of an, and YES section will be the place to add the rights and responsibilities of either side.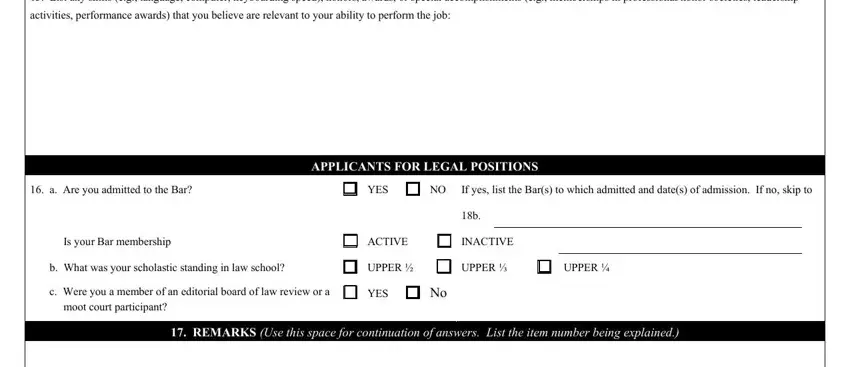 Finish by checking the following areas and filling them out accordingly: Dates of Employment mmddyyyy, From, Salary or Earnings, Starting, Final, Per, Per, Number of hours worked per week, Exact Title of Your Position, Pay PlanGrade If in federal Service, Place of Employment, City, State, Name and Title of Immediate, and Name and Address of Employer firm.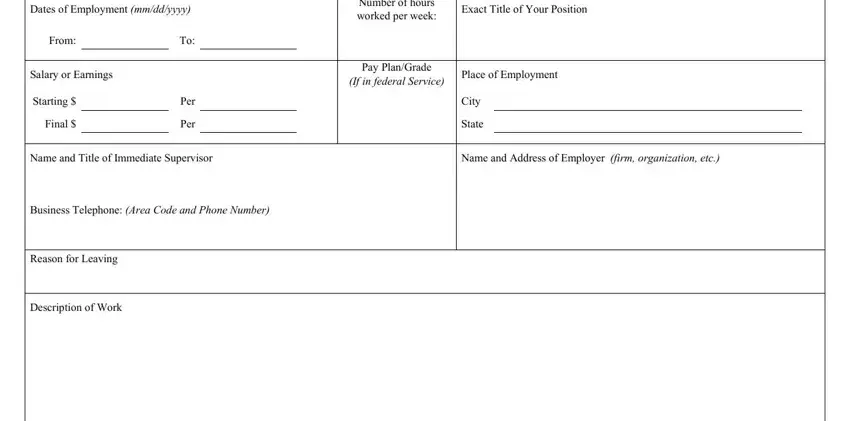 Step 3: As you click on the Done button, the finished file is readily transferable to all of your devices. Or, it is possible to deliver it by means of email.
Step 4: Produce copies of your template. This may save you from forthcoming difficulties. We do not check or share the information you have, so you can relax knowing it's going to be secure.