It won't be difficult to create ao78 form making use of our PDF editor. Here's how you can easily prepare your form.
Step 1: In order to start, click the orange button "Get Form Now".
Step 2: Now you will be on your document edit page. You can include, change, highlight, check, cross, include or remove areas or text.
Complete all of the following parts to fill in the document: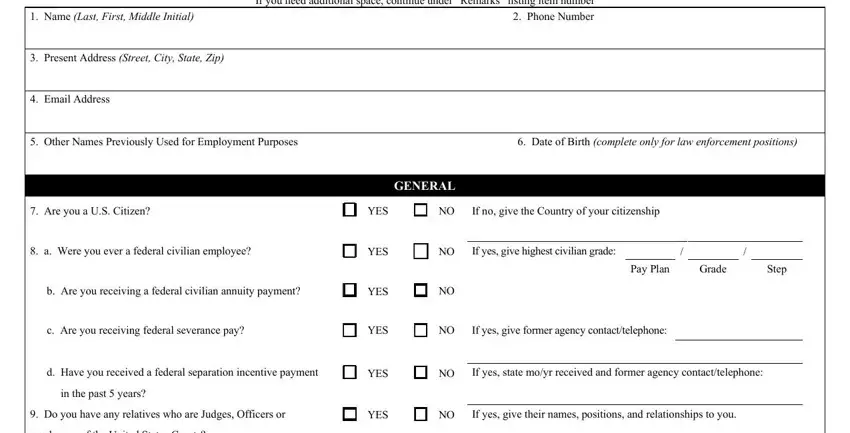 Enter the demanded information in ' YES ' NO If yes, employees of the United States, ' YES ' NO (If selected, Release or Discharge from Active, BACKGROUND INFORMATION, For questions 11, ' YES ' NO If yes, occurrence, ' YES ' NO If yes, occurrence, ' YES ' NO If yes, occurrence, ' YES ' NO If yes, leaving, and ' YES ' NO If yes area.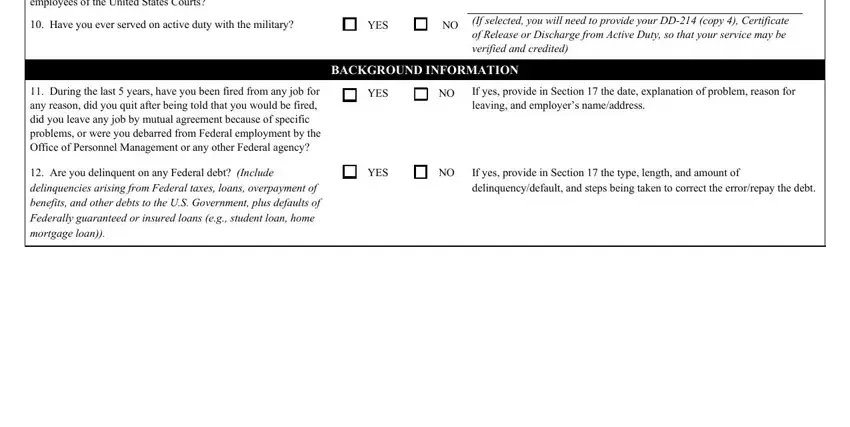 You will be asked for specific essential particulars if you would like prepare the ' YES ' NO If yes, and EDUCATION field.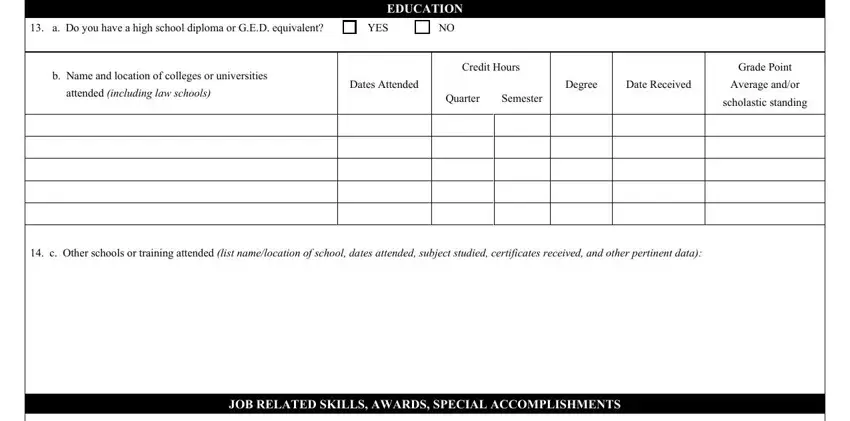 You'll need to identify the rights and obligations of all parties in box Dates Attended, Quarter, Semester, Degree, Date Received, Average and/or, scholastic standing, and JOB RELATED SKILLS.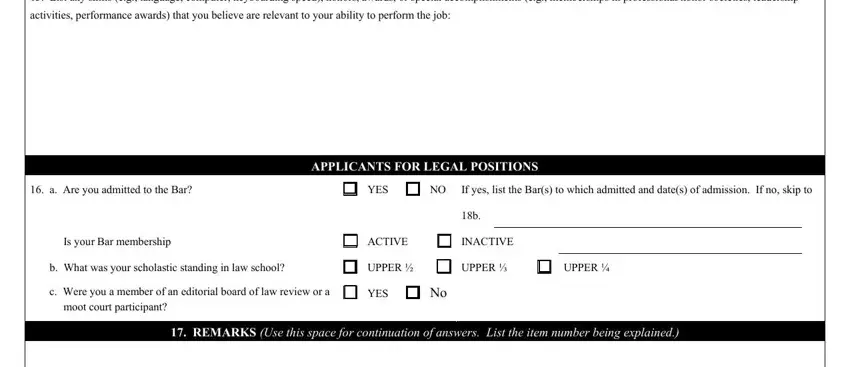 Complete the form by looking at these areas: ' YES ' NO If yes, 18b, Is your Bar membership, ' ACTIVE ' INACTIVE ' UPPER a ', and ' UPPER ¼.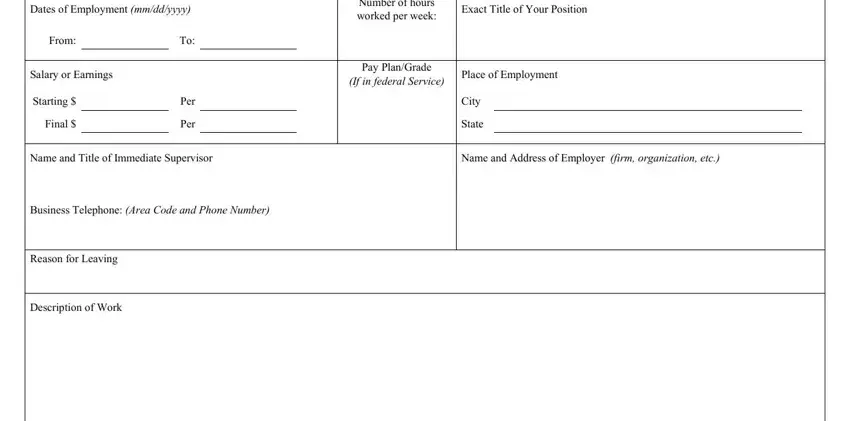 Step 3: Press the "Done" button. Finally, you can transfer your PDF file - save it to your device or forward it by using email.
Step 4: Make copies of your document - it will help you keep away from possible future troubles. And fear not - we do not distribute or check the information you have.