It is really straightforward to complete the ao88 subpoena gaps. Our software can make it almost effortless to prepare any specific PDF. Listed below are the only four steps you need to take:
Step 1: This page contains an orange button stating "Get Form Now". Select it.
Step 2: After you have entered your ao88 subpoena edit page, you'll see all functions you can take regarding your document at the top menu.
Please type in the next details to create the ao88 subpoena PDF: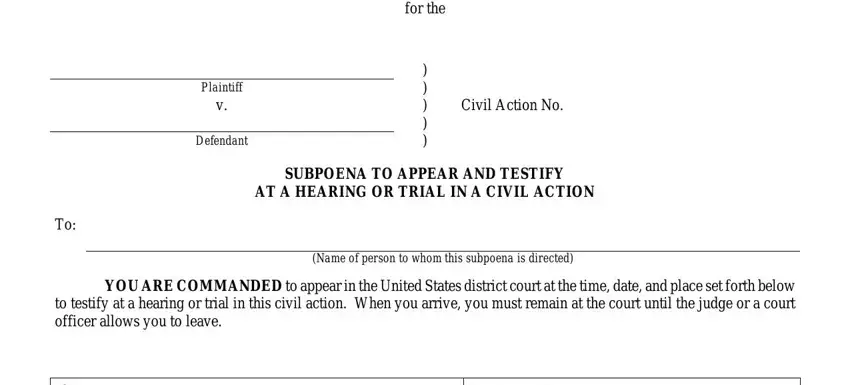 Enter the appropriate information in the space Place, CourtroomNoDateandTime, notapplicable, Date, CLERKOFCOURT, SignatureofClerkorDeputyClerk, and Attorneyssignature.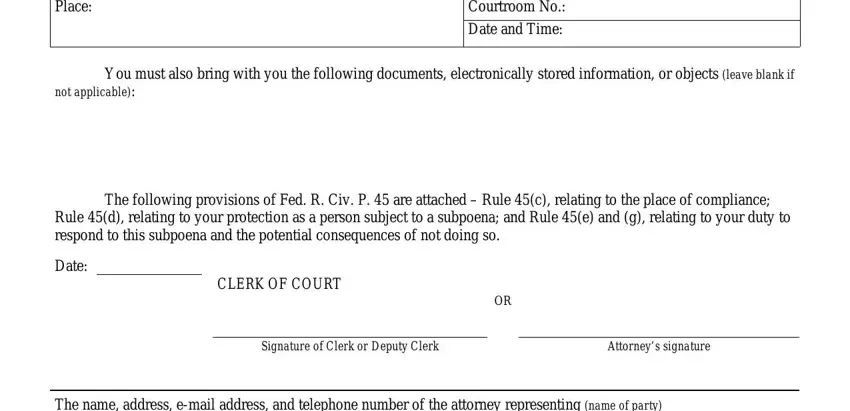 It is essential to write particular information in the area whoissuesorrequeststhissubpoenaare.

When it comes to field PROOFOFSERVICE, ondate, and ondate, specify the rights and obligations.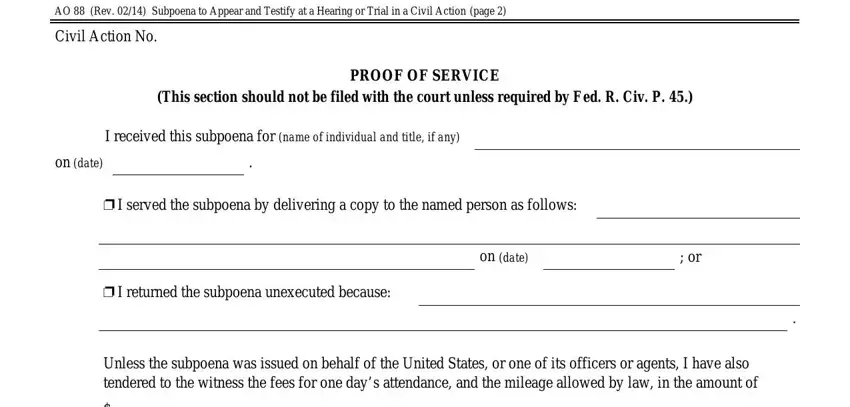 Review the areas Myfeesare, fortraveland, forservicesforatotalof, Date, Serverssignature, Printednameandtitle, and Serversaddress and then complete them.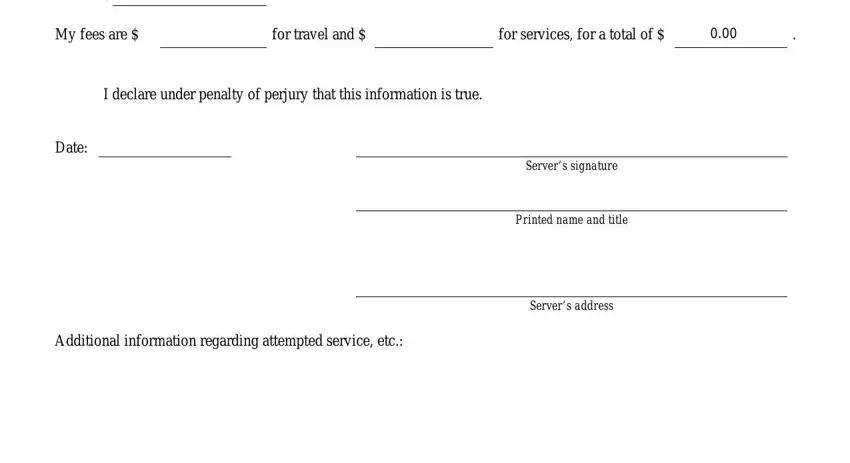 Step 3: As soon as you select the Done button, your prepared form can be easily exported to any of your gadgets or to electronic mail chosen by you.
Step 4: Create minimally several copies of the document to keep clear of any specific possible future troubles.