It's easy to prepare the reseller permit texas document with our PDF editor. These actions can assist you to immediately get your document ready.
Step 1: The first step requires you to hit the orange "Get Form Now" button.
Step 2: You're now on the file editing page. You may edit, add content, highlight certain words or phrases, insert crosses or checks, and include images.
Fill out all of the following sections to complete the document: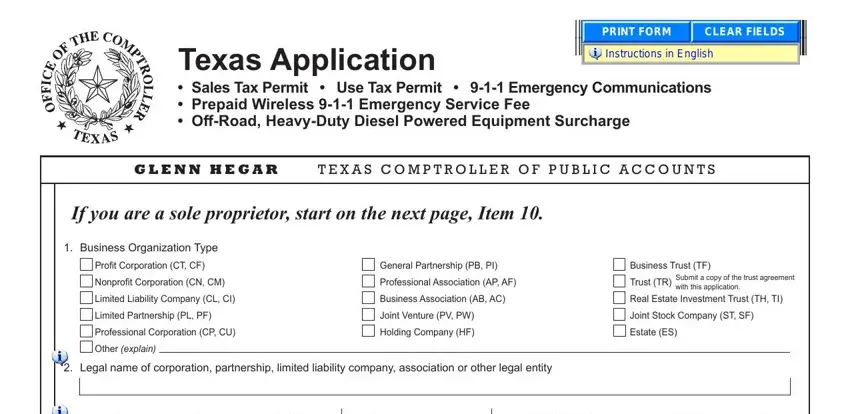 Fill out the S, SN FEIN, Percent of ownership, County (or country, Position held:, General Partner, Offi cer, Director Managing Member, Other, Name, Phone (area code and number), Home address, City, State, and ZIP code fields with any information that can be required by the platform.
It is necessary to put down particular data within the space Check this box if you DO NOT have, any taxes or fees to the Texas, YES, If "YES, the Internal Revenue Service for, All applicants continue here –, Street number and name, Suite, Apt and S R O T E R P O R P E L O S.

The City, State, province ZIP code, County (or country, S S E N S U B, Name, Email address, Street address (if different from, Phone number (area code, Name, Email address, Street address (if different from, Phone number (area code, Business, and Personal field will be your place to include the rights and responsibilities of each party.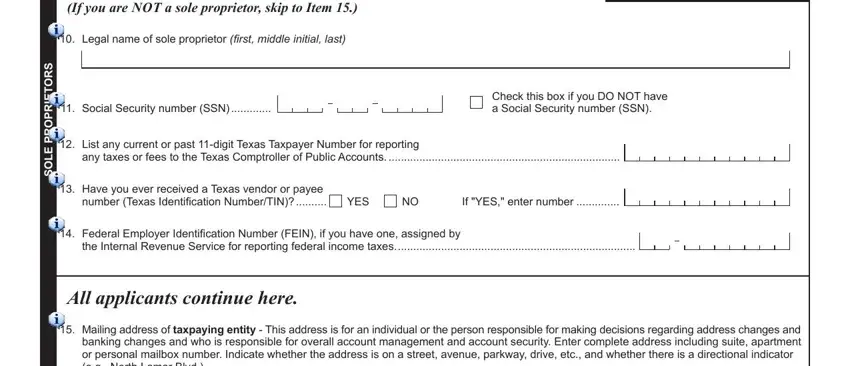 End by looking at these areas and filling them out accordingly: an online payment processing, and Merchant ident, i cation number.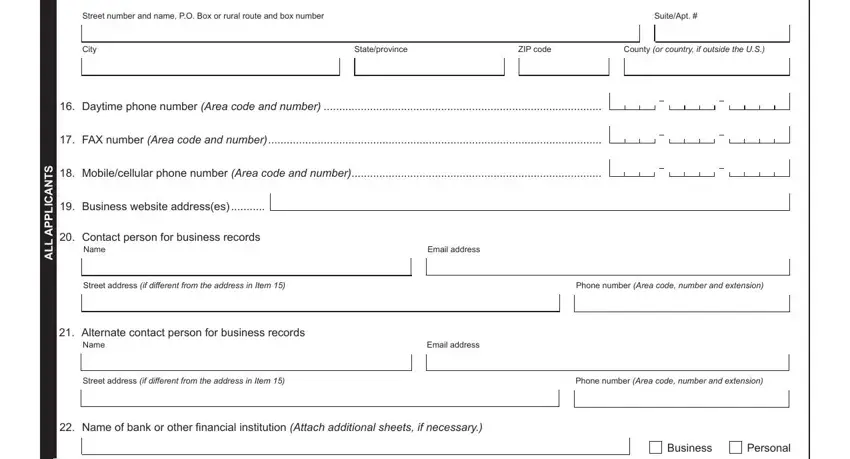 Step 3: If you are done, choose the "Done" button to upload your PDF document.
Step 4: It will be simpler to keep duplicates of your form. You can rest easy that we won't reveal or check out your data.