The entire process of filling in the form au 11 ny is rather straightforward. Our experts made certain our software is easy to utilize and can help prepare almost any PDF very quickly. Take a look at a few simple steps you will have to follow:
Step 1: The first thing should be to choose the orange "Get Form Now" button.
Step 2: You're now equipped to update form au 11 ny. You possess lots of options with our multifunctional toolbar - it's possible to add, delete, or customize the information, highlight its certain elements, as well as perform many other commands.
Fill in the following areas to create the form: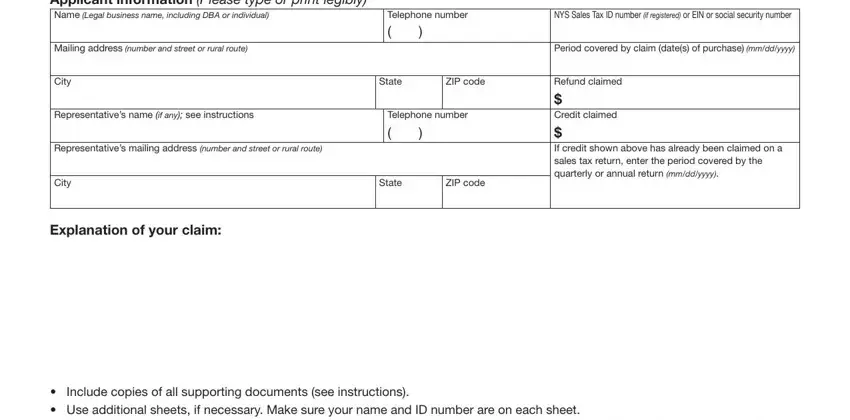 Complete the information, provided, with, this, claim Applicants, signature Applicants, title Representatives, signature, if, any Representatives, ID, number Date, and Date areas with any particulars which may be asked by the system.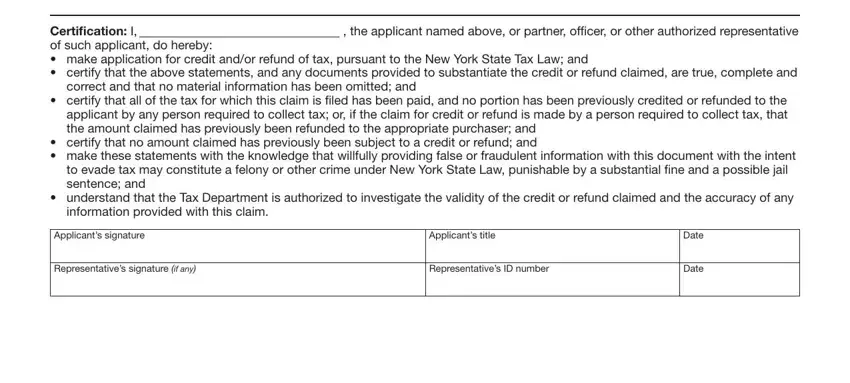 Step 3: Once you click the Done button, your completed file is conveniently transferable to any of your devices. Or alternatively, you can easily deliver it using mail.
Step 4: It is better to prepare duplicates of your file. You can be sure that we won't disclose or see your particulars.