With the goal of allowing it to be as simple to apply as possible, we made this PDF editor. The process of preparing the get the 1419 form australia is going to be convenient should you comply with the following steps.
Step 1: Select the button "Get Form Here" on the site and press it.
Step 2: As soon as you've entered the editing page get the 1419 form australia, you will be able to see every one of the actions readily available for the document inside the upper menu.
For you to complete the template, provide the details the system will ask you to for each of the following parts: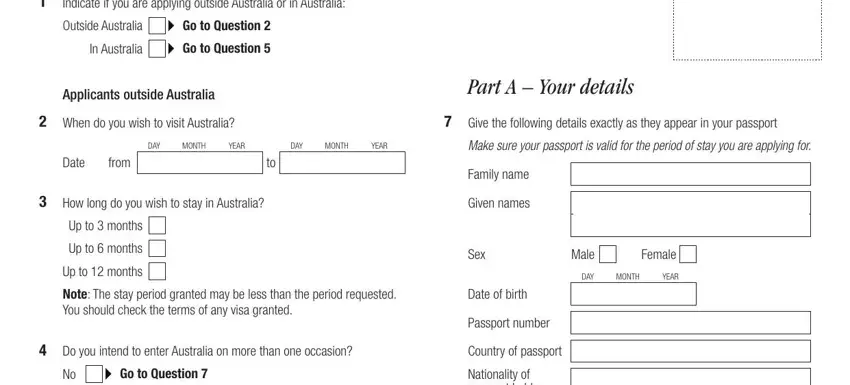 Include the requested data in the Applicants in Australia, Specify the date you wish to, DAY, MONTH, YEAR, Provide detailed reasons for, Place of birth, Town, city State, province Country, Relationship status, Married, Engaged, De facto, and Separated box.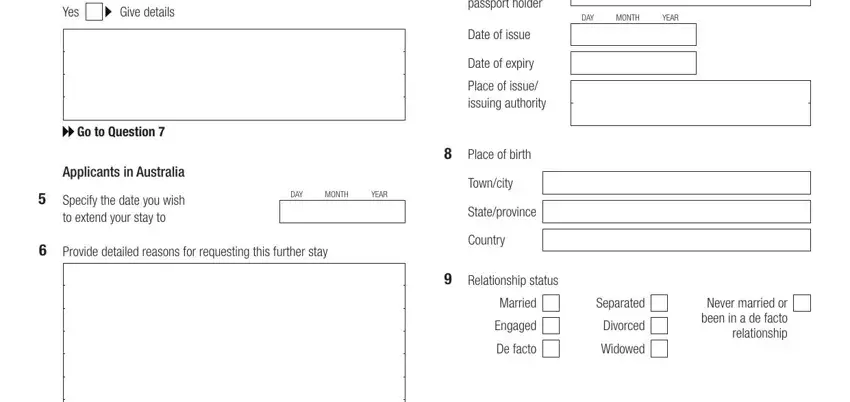 It's essential to write down particular information inside the field Yes, Yes, Yes, Yes, Yes, Are you a citizen of any other, List countries, Give details, Visitor, Student, Work visa, No legal status, Do you currently hold an, Other, and Give details.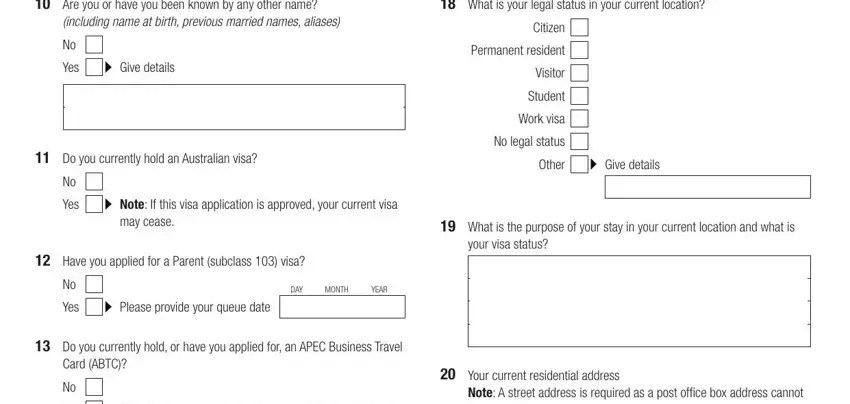 Explain the rights and responsibilities of the parties within the box Yes, Do you have other current, Give details, Passport number, Country of passport, Give details, Yes, Family name, Given names, Do you hold an identity card or, 22 Contact telephone numbers, COUNTRY CODE, AREA CODE, NUMBER, and Note: If you are the holder of.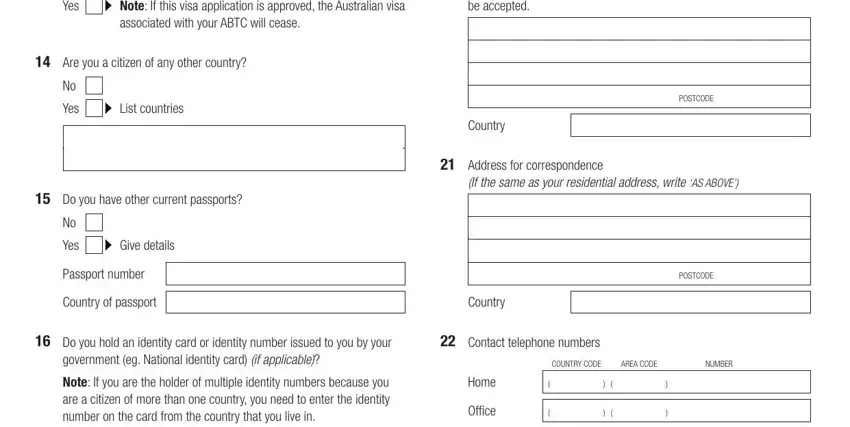 Terminate by looking at all these sections and filling them out accordingly: Type of document, Identity number, Country of issue, Note: We can communicate about, Yes, Give details, Email address, 17 In what country are you, COUNTRY CODE, AREA CODE, NUMBER, Fax number, 1419 (Design date 07, 14 - Page 6, and © COMMONWEALTH OF AUSTRALIA.

Step 3: Hit "Done". Now you can export your PDF file.
Step 4: Be certain to stay away from potential issues by getting no less than two copies of the file.