The procedure of filling in the background check form is actually comparatively uncomplicated. We ensured our PDF tool is not difficult to work with and helps fill out any sort of PDF within minutes. Read about some of the simple steps you will have to follow:
Step 1: You should press the orange "Get Form Now" button at the top of this page.
Step 2: Right now, you can start modifying the background check form. Our multifunctional toolbar is at your disposal - insert, remove, change, highlight, and do various other commands with the text in the form.
To be able to complete the file, type in the information the program will require you to for each of the appropriate parts: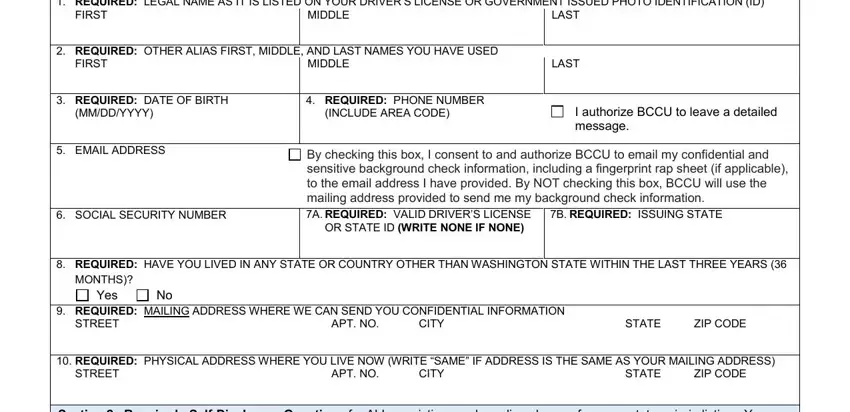 Include the asked information in the Please Print or Type Name: Other, Church all information about me, Dated:, Church, and Church area.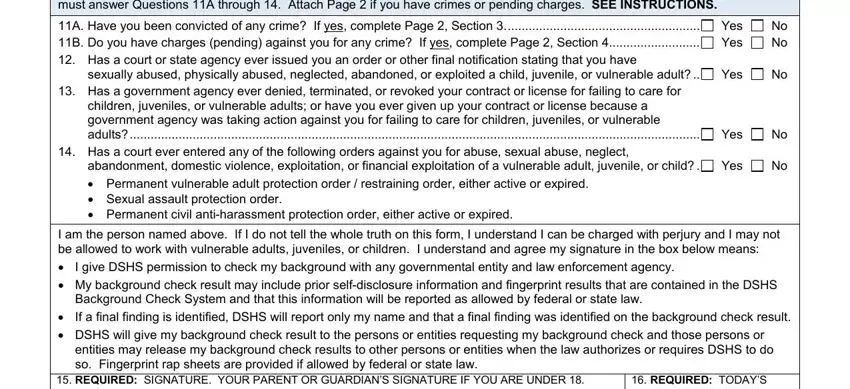 Write down all information you may need within the space Please Print or Type Name: Other, and FOR ADDITIONAL INFORMATION.

Step 3: After you click on the Done button, your finished file is conveniently exportable to each of your devices. Alternatively, you can send it using mail.
Step 4: Prepare a duplicate of each single file. It will certainly save you time and assist you to refrain from troubles in the long run. Also, your data is not used or checked by us.