Number of things can be easier than managing documents applying the PDF editor. There isn't much you should do to update the aciccacd 6 pdf file - merely adopt these measures in the next order:
Step 1: The very first step will be to choose the orange "Get Form Now" button.
Step 2: You'll find each of the actions that you can take on your template once you have accessed the aciccacd 6 pdf editing page.
These sections will create the PDF file that you'll be creating: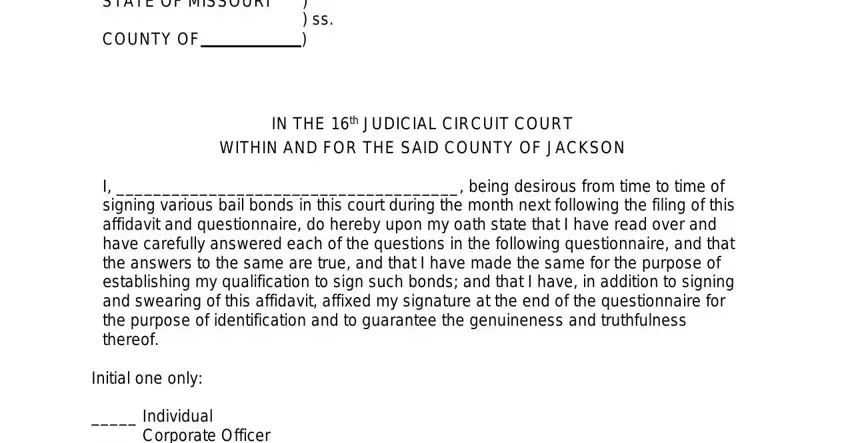 In the Individual Corporate Officer, Subscribed and sworn to before me, day of, SEAL, My Commission Expires, and Notary Public area, note your information.

In the State your name, Age, CompanyCorporation you work for, Self, Name of CorporationLLC, Marital status, Married Divorced Single, If married or separated state name, and Present residential address section, describe the essential details.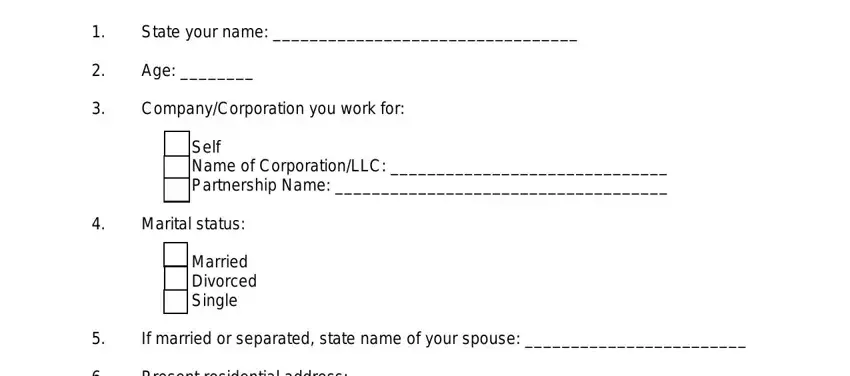 The Present residential address, Length of time you have lived at, Address immediately prior to, Have you ever been convicted of a, other State or territory of the, Are you an attorney at law duly, Court of Missouri Yes or No, If you have ever been so licensed, you been disbarred from the, Are you a party upon any bail, Have you written any bail bond as, and or any other State or territory section is the place where either side can insert their rights and responsibilities.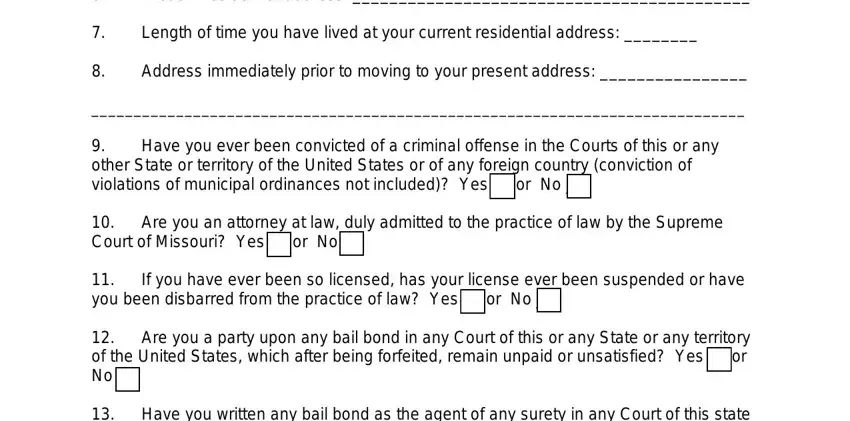 Finalize by checking all of these fields and submitting the suitable information: Have you written any bail bond as, and or any other State or territory.

Step 3: Choose the Done button to be certain that your finalized document is available to be transferred to every gadget you use or sent to an email you specify.
Step 4: To prevent any headaches in the long run, try to get a minimum of a few duplicates of your form.