Our best web developers worked hard to set-up the PDF editor we are now delighted to present to you. The software allows you to easily create bc 170 and saves valuable time. You only need to adhere to this guide.
Step 1: Select the orange "Get Form Now" button on the web page.
Step 2: Now, you're on the document editing page. You may add text, edit existing information, highlight specific words or phrases, place crosses or checks, insert images, sign the form, erase unrequired fields, etc.
The next sections will compose the PDF document that you will be filling in: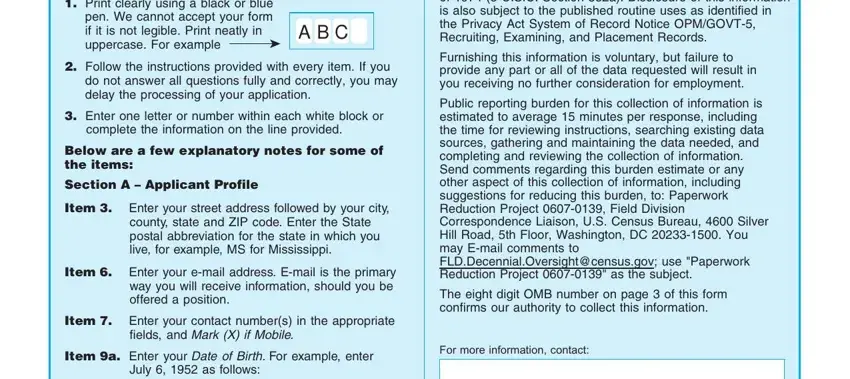 Fill in the State, ZIP Code, Branch, Street address or RFD number, Veterans' preference categories, 5-point preference – Attach your, 10-point preference – Follow, 10-point (disability) pref, 10-point (compensable disability), 10-point (compensable disability), 10-point (other) pref, Kind of discharge, Honorable or general under, Other – Explain in item 34, and Mark (X) one box field using the data requested by the platform.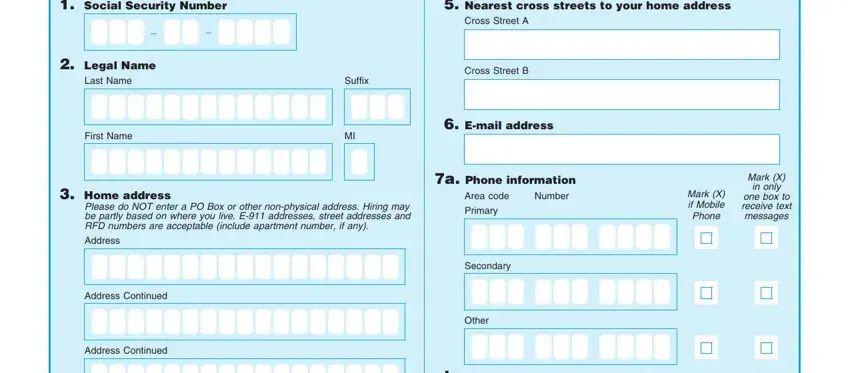 Determine the crucial particulars in the FOR MALES ONLY: Selective Service, I certify that I am registered, I certify that I am not, Day, Evening, Other phone, FOR OFFICE USE ONLY, Raw Scores Basic Skill Test, Mock Interview, Structured Interview, Regional Office, FIPS State, FIPS County, Veteran's proof, and Verified & Attached segment.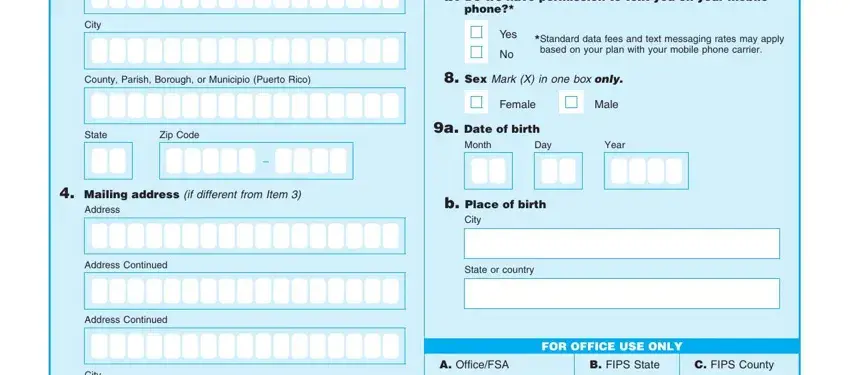 The High school diploma/GED, Technical degree/Trade school, Yes – Indicate name of agency, Associate's degree, Bachelor's degree, Master's degree, Doctoral degree, Complete when a Technical/Trade, Degree (if any), Year, received, Name of institution, City, State or country, and Do you receive retirement or have space is the place where both parties can put their rights and obligations.

Fill in the file by looking at the following sections: Morning (8 a, Total hours per week you are, Section D – LANGUAGES, Some census survey jobs require, Language(s), Speak, Read, Write, Section E – TRANSPORTATION, 24a, your use – Mark (X) all that apply, Automobile, 4-Wheel drive, Airplane, and Boat.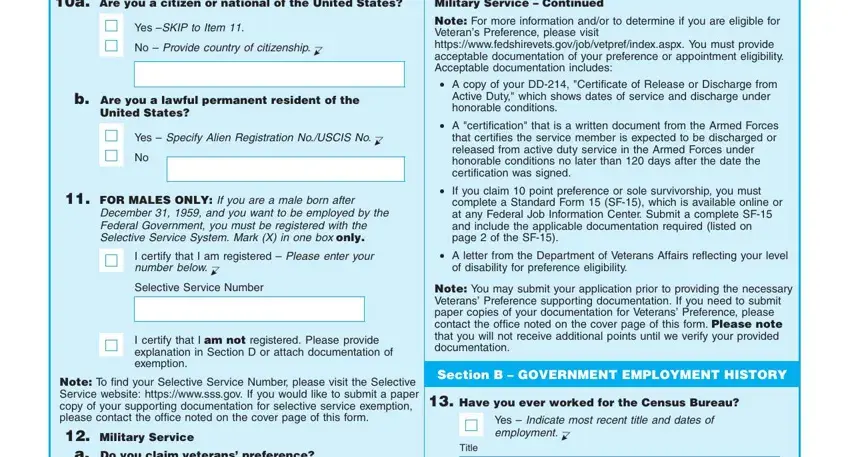 Step 3: Select "Done". It's now possible to export your PDF document.
Step 4: Make a duplicate of each single form. It would save you time and assist you to stay clear of challenges in the future. By the way, your information will not be shared or viewed by us.