This PDF editor makes it easy to prepare documents. You won't have to undertake much to edit anthem com subrogation files. Merely try out all of these steps.
Step 1: Select the button "Get Form Here" on this website and press it.
Step 2: Once you've entered the editing page bcbs com subrogation, you should be able to find all the actions readily available for your document inside the top menu.
These particular sections will constitute the PDF file that you'll be completing: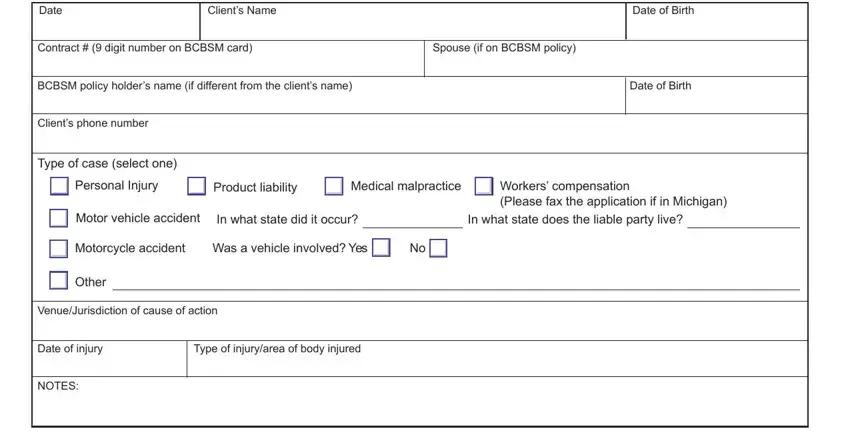 Put down the information in the Venue, Jurisdiction of cause of, Date of injury, Type of injury, area of body injured, NOTES:, Attorney name, Attorney law firm name, Attorney street address, Attorney phone number, Insurance company name, City, State, Zip code, and Attorney fax number field.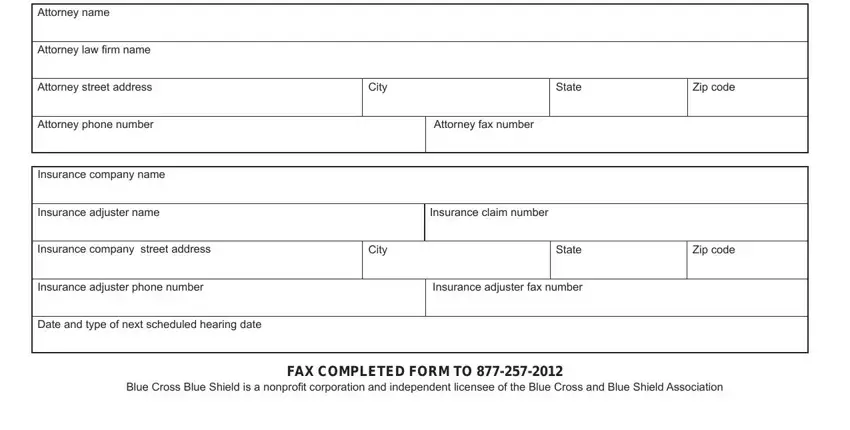 Put in writing any data you may need inside the box Insurance company name, Insurance adjuster name, Insurance claim number, Insurance company street address, City, State, Zip code, Insurance adjuster phone number, Insurance adjuster fax number, Date and type of next scheduled, Blue Cross Blue Shield is a, FAX COMPLETED FORM TO 877, 257, 2012 and W, F 10345 AUG 11.

Step 3: Click the "Done" button. You can now upload your PDF document to your gadget. In addition, you may forward it by means of email.
Step 4: Produce duplicates of the file. This is going to protect you from future problems. We don't read or display your details, thus be sure it will be secure.