berks county employment application can be filled out with ease. Simply open FormsPal PDF tool to get the job done right away. FormsPal professional team is relentlessly endeavoring to enhance the editor and help it become much faster for users with its multiple functions. Bring your experience to a higher level with continuously developing and amazing opportunities available today! Starting is effortless! Everything you should do is adhere to the next simple steps down below:
Step 1: Hit the "Get Form" button above. It's going to open our pdf editor so that you could begin filling out your form.
Step 2: With this handy PDF tool, you are able to accomplish more than just fill out blank form fields. Edit away and make your documents look great with custom textual content added in, or modify the file's original input to perfection - all comes with the capability to add your own graphics and sign the file off.
Completing this document requires thoroughness. Ensure all mandatory blanks are completed correctly.
1. To begin with, while filling in the berks county employment application, begin with the part that includes the following blank fields: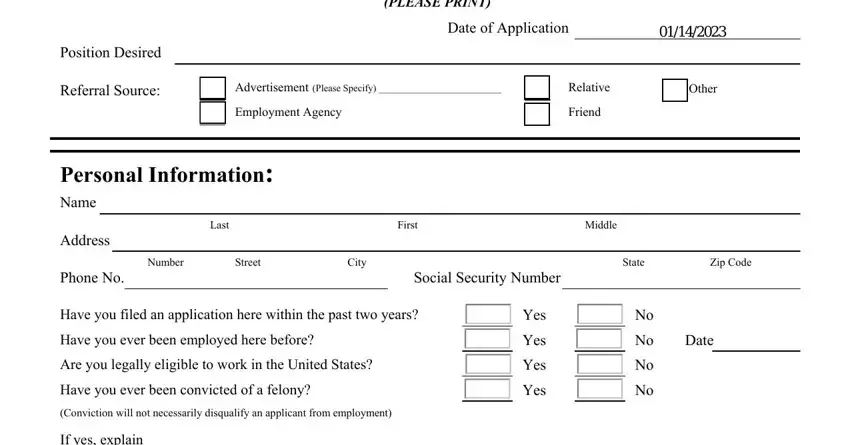 2. The next stage is to fill in these blanks: Personal Information Name, Availability Are you available to, Date available to start, FullTime, PartTime, If required by the position would, Weekends, Are you available to work overtime, Are you on layoff and subject to, Can you travel if a job requires it, Some positions within the County, Yes No, Yes No, Yes No, and Yes No.

When it comes to Some positions within the County and PartTime, make certain you double-check them in this current part. The two of these are certainly the most important ones in the document.
3. The next section is normally rather straightforward, Describe any skills appropriate, List professional trade or, Education, Business, High School, TradeTech, CollegeUniversity, and School or Other - all of these blanks will need to be filled out here.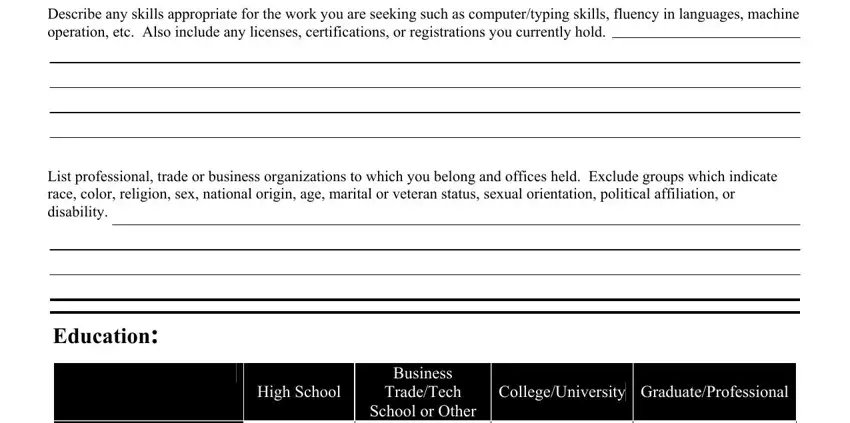 4. To move forward, your next stage involves completing a couple of blank fields. Examples of these are School Name, Years Completed, DiplomaDegree, Describe Course of, Study, Describe specialized, training apprenticeship skills, and extracurricular activities, which you'll find integral to carrying on with this document.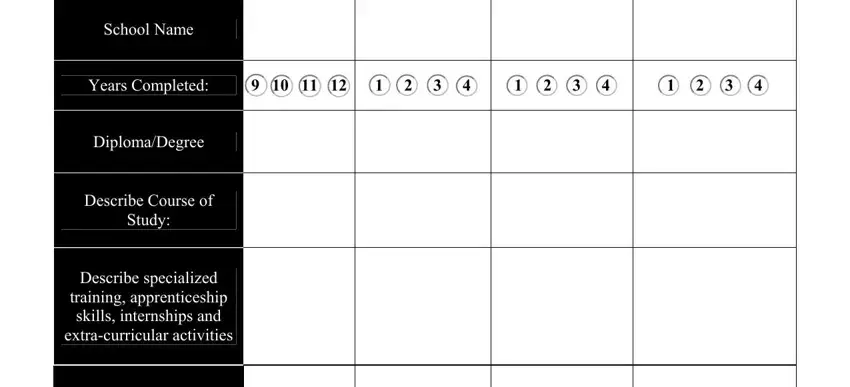 5. Lastly, the following final part is what you have to wrap up prior to using the document. The fields under consideration are the next: Employer , Address, Job Title, Supervisor, Reason for Leaving, Employer , Address, Job Title, Supervisor, Reason for Leaving, Employer , Work Performed, Work Performed, Work Performed, and DATES.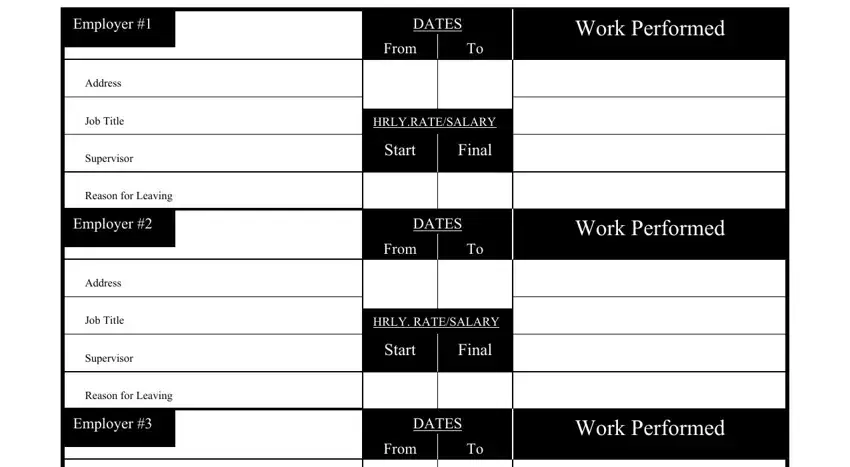 Step 3: Prior to submitting your document, check that blank fields were filled out as intended. As soon as you're satisfied with it, click on "Done." Create a 7-day free trial subscription at FormsPal and get immediate access to berks county employment application - accessible inside your FormsPal account page. With FormsPal, you can easily fill out forms without having to be concerned about personal data breaches or entries being shared. Our protected platform ensures that your personal details are maintained safely.