It won't be difficult to complete create birth certificate working with our PDF editor. This is the way you could efficiently develop your document.
Step 1: Pick the button "Get Form Here".
Step 2: After you have accessed the create birth certificate editing page you'll be able to find each of the functions you may undertake about your file at the top menu.
Enter the content requested by the program to fill out the document.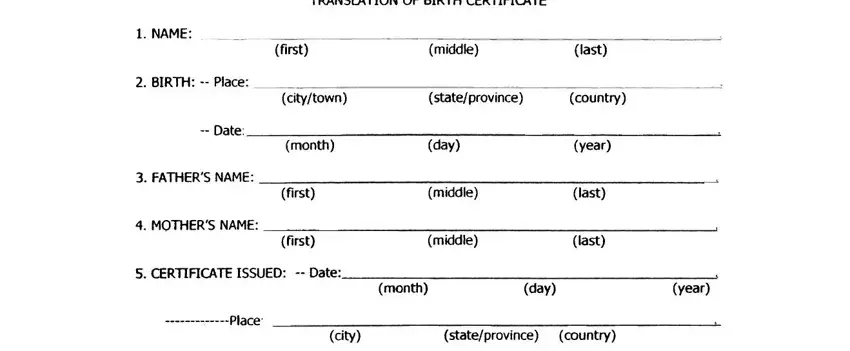 Enter the demanded information in the space Place:, Magistrate:, (city), state, province ( country), (full name), Page:, None, and CERT, 1, FIC, AT, 10, N OF TRANSLATOR, 'S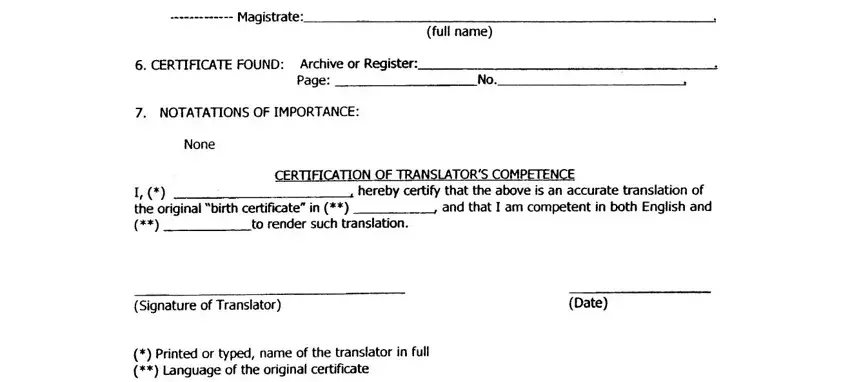 The application will ask you to insert particular essential information to effortlessly submit the section to render such translation, - (Signature of Translator), (Date), (*) Printed or typed, language of the original, ---Note: A copy of the original, and and certification.

Step 3: Select the "Done" button. At that moment, it is possible to export the PDF document - save it to your electronic device or send it through electronic mail.
Step 4: Create duplicates of the template. This is going to save you from future difficulties. We cannot see or display your information, so you can relax knowing it is secure.