Number of tasks can be quicker than managing files taking advantage of the PDF editor. There isn't much for you to do to enhance the blumberg lease form new york form - just simply follow these steps in the next order:
Step 1: Hit the orange button "Get Form Here" on this web page.
Step 2: At this point, you're on the document editing page. You may add information, edit current information, highlight certain words or phrases, insert crosses or checks, insert images, sign the document, erase unnecessary fields, etc.
Create the blumberg lease form new york PDF by typing in the data meant for each part.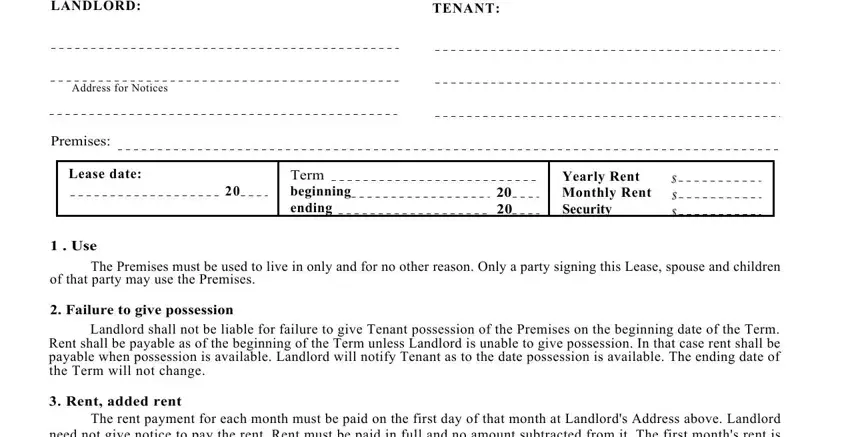 Type in the necessary information in the exterminating, Maintenance service contracts, rent, Furnishings, If the Premises are furnished the, each party shall have a signed copy, If an inventory is supplied, Repairs alterations, Tenant must keep and at the end of, Space as is, Tenant has inspected the Premises, Care of Premises grounds, Tenant shall keep the grounds neat, and cid Add other utilities and segment.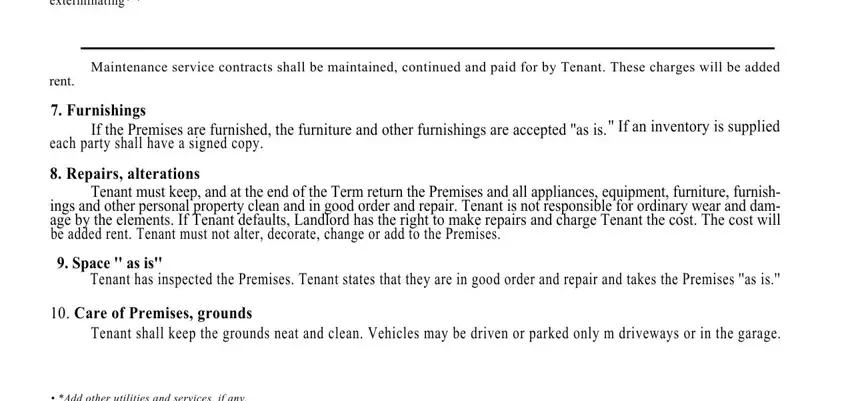 In the Signatures, The parties have entered into this, LANDLORD, TENANT, WITNESS, EPA and HUD Lead Paint Regulations, Landlords must disclose known, Lead Paint Information Booklet, Lead Paint Lease Disclosure Form, December for owners of I to, and inspector are excluded segment, emphasize the essential details.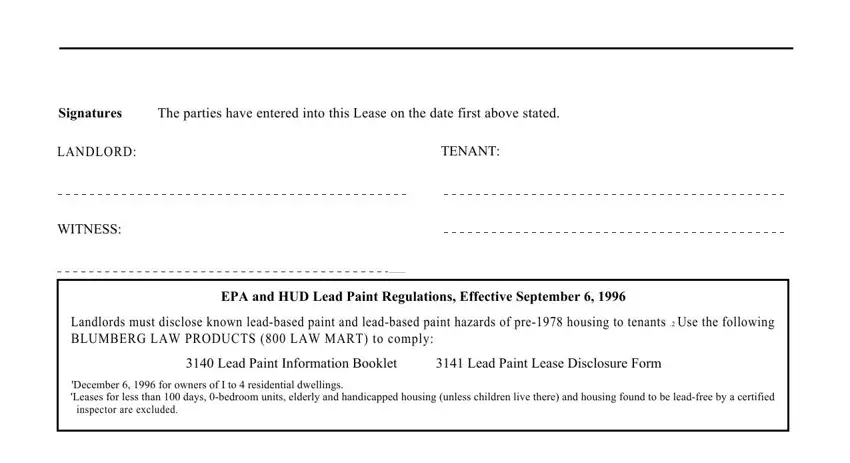 The Lease area is the place where both sides can indicate their rights and responsibilities.

Prepare the document by looking at all these sections: Lease, Date, Expires, Payable, cid, and cid.

Step 3: Press "Done". Now you may transfer the PDF document.
Step 4: To prevent potential future concerns, take the time to possess a minimum of two or more copies of each and every form.