Filling out documents using our PDF editor is more straightforward compared to anything. To edit blumberg lease agreement t 186 form the file, there isn't anything you need to do - only keep to the actions below:
Step 1: To get started, choose the orange button "Get Form Now".
Step 2: Once you've entered the editing page blumberg lease agreement t 186 form, you will be able to find every one of the options readily available for your form at the upper menu.
For each segment, complete the data requested by the platform.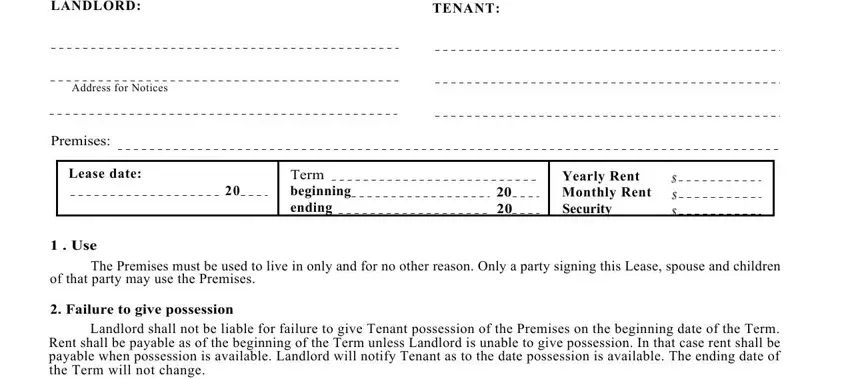 Write down the appropriate details in the space exterminating, rent, Furnishings, eachpartyshallhaveasignedcopy, Ifaninventoryissupplied, Repairsalterations, Spaceasis, and CareofPremisesgrounds.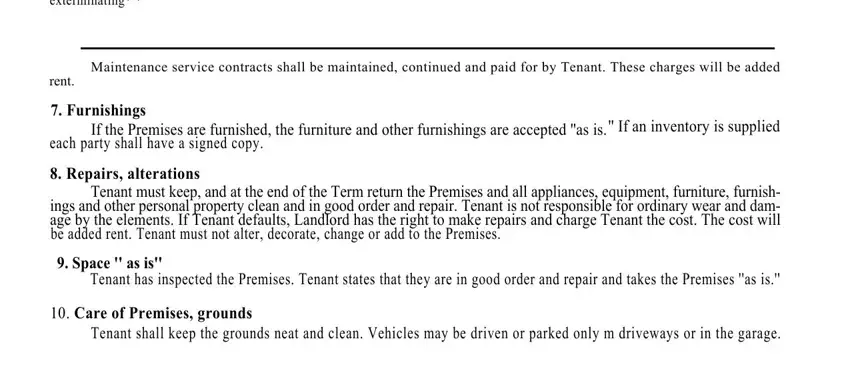 Identify the essential information in the Signatures, LANDLORD, TENANT, WITNESS, LeadPaintInformationBooklet, LeadPaintLeaseDisclosureForm, and inspectorareexcluded area.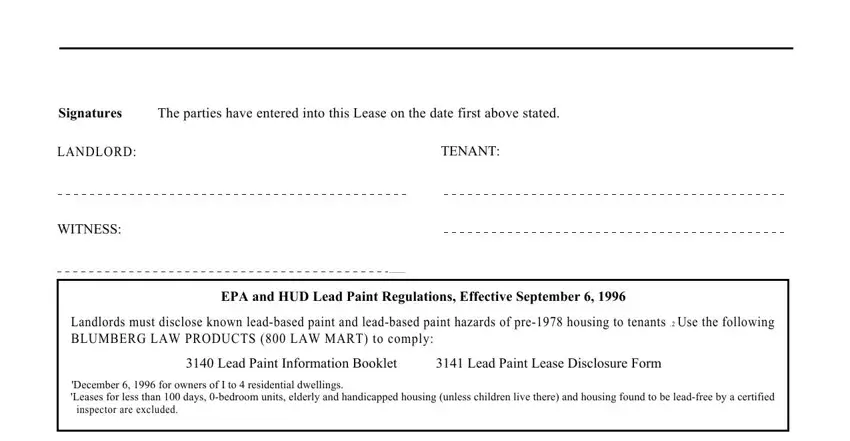 The area Lease, Date, and cid will be where you can add both parties' rights and responsibilities.

Finalize by checking all of these areas and writing the relevant details: Expires, Payable, and cid.

Step 3: Hit the "Done" button. Next, it is possible to export the PDF document - save it to your device or send it by using email.
Step 4: Try to make as many duplicates of your file as possible to stay away from potential troubles.