We chose the best software engineers to develop our PDF editor. The software will enable you to fill out the tn farm lease form easily and won't consume too much of your energy. This convenient guide can assist you to start out.
Step 1: Press the button "Get form here" to open it.
Step 2: You are now free to update tn farm lease. You possess many options thanks to our multifunctional toolbar - you'll be able to add, delete, or customize the content, highlight its specific sections, as well as conduct other commands.
To fill out the tn farm lease PDF, provide the information for all of the segments: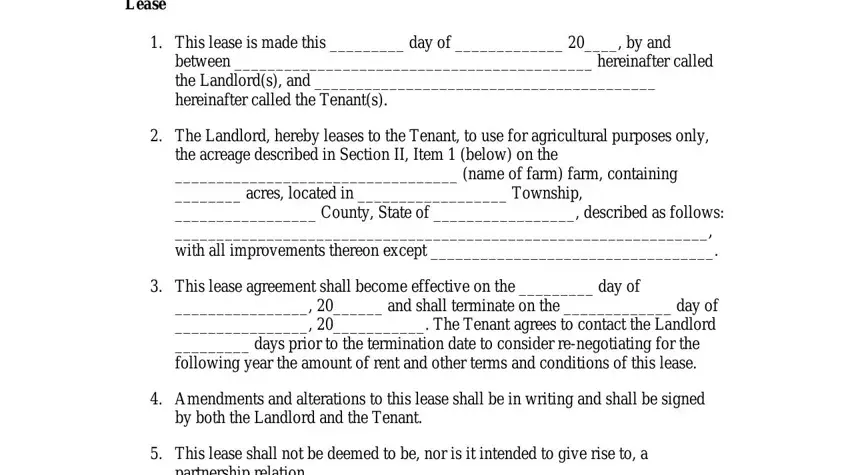 Make sure you provide your data in the part Section II Land Use and Cropping, Approximately acres of the farm, The combined annual acreage of, and acres.

Put down the necessary data when you find yourself within the Section III Amount of Rent and, The Tenant shall pay to the, the entire acreage referred to in, acres of tillable land per acre, acres of nontillable land per, Building rent for dwelling, grain bins, other, Total annual cash rent, The annual cash rent shall be paid, and on or before part.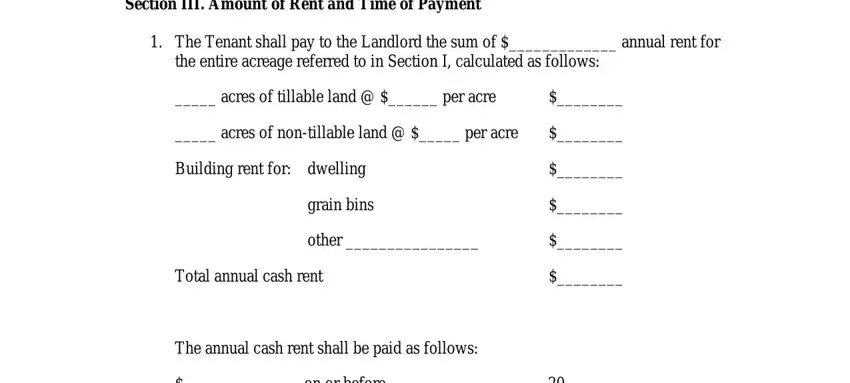 Within the section on or before, on or before, on or before, and If rent is not paid when due the, describe the rights and responsibilities of the sides.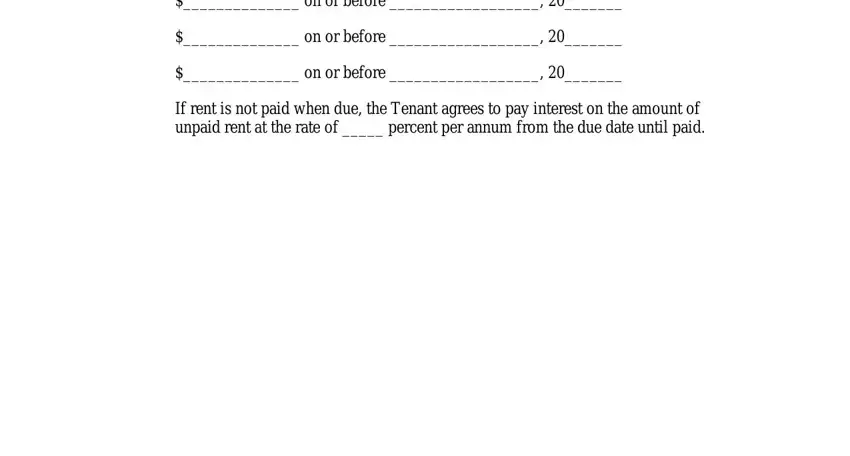 Finalize by reviewing these areas and completing the pertinent information: Furnish materials and labor for, Furnish of the limestone used on, Replace or repair as promptly as, Other responsibilities of the, and Let the Tenant make minor.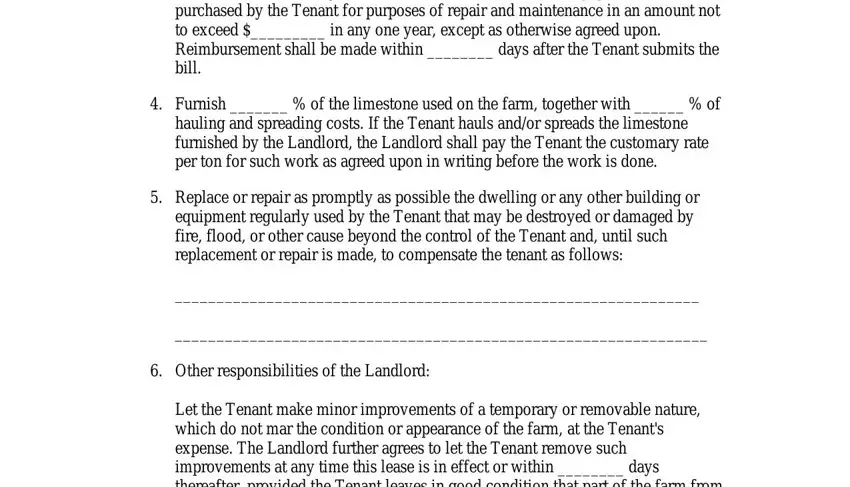 Step 3: Choose the "Done" button. Now it's possible to export your PDF form to your electronic device. As well as that, you may deliver it by means of electronic mail.
Step 4: Ensure you keep away from upcoming misunderstandings by producing around two duplicates of your document.