The entire process of completing the morgan stanley terms of withdrawal ira is pretty easy. Our team ensured our software is easy to navigate and can help fill in any sort of form very quickly. Learn about a couple of simple steps you will have to follow:
Step 1: Step one is to click the orange "Get Form Now" button.
Step 2: Once you've accessed the morgan stanley terms of withdrawal ira editing page you'll be able to find the different actions you'll be able to perform relating to your file in the top menu.
You will have to enter the following details if you want to fill out the file: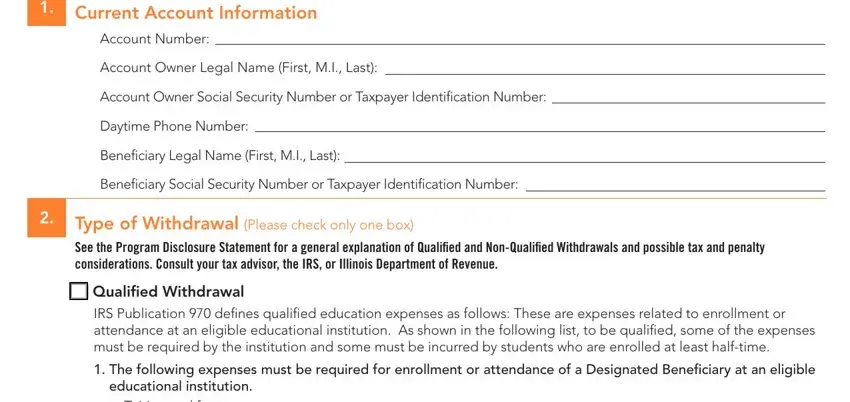 The program will demand you to fill in the The purchase of computer or, NonQualified Withdrawal The, Taxable Distribution due to Check, A Death of the Beneficiary, C Beneficiarys Attendance at a, B Disability of the Beneficiary, D Scholarship Awarded to the, and BrightStartcom part.

Write down any data you are required within the field Amount of Withdrawal, Total Account Balance, Total Account Balance and Close, Partial Liquidation Check Box A or, A Partial Liquidation in the, This withdrawal amount will be, B Partial Liquidation from, Portfolio Dollar Amount, Total Withdrawal Amount, Payment Instructions Check Box A, A Check Payable to Check one, Account Owner check sent to the, Proceeds of this withdrawal will, Yes Name of School, and City State.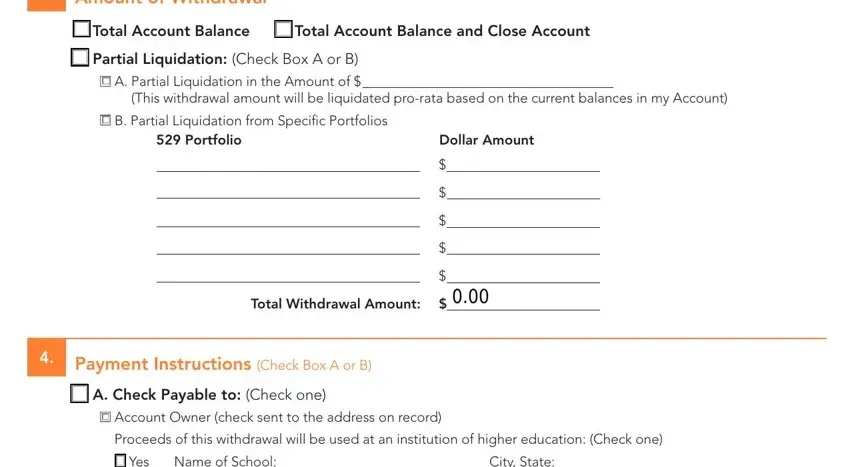 You'll have to define the rights and obligations of all parties in section Yes Name of School, City State, Beneficiary A check payable to, Street Address, City State ZIP, Institution of Higher Education, Name of Institution, Department or Office, Street Address, City State ZIP, and Student ID Number.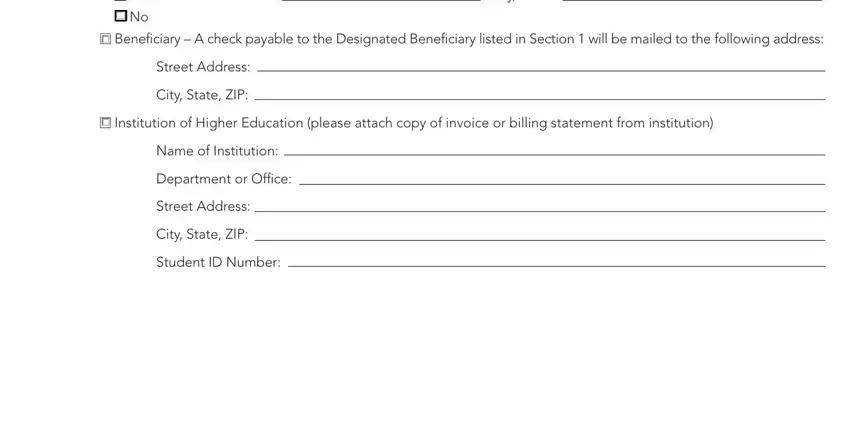 Finalize by analyzing these fields and filling in the appropriate information: B Electronic Funds Transfer Check, To Account Owners Bank Account on, Bank Name, Bank Account Number, To Account Owners Bank Account Not, Please have your signature, Names on Bank Account If this bank, Account Type, Checking, Savings, This bank account will be linked, Your Name, Pay to the order of, Sample, and Bank Name and Address.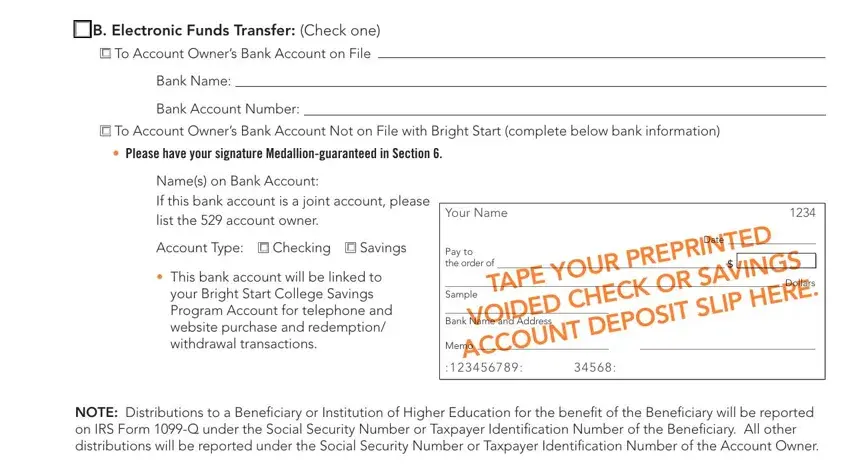 Step 3: Once you've clicked the Done button, your document is going to be obtainable for transfer to each device or email address you specify.
Step 4: To protect yourself from possible future complications, you should definitely get up to a pair of copies of every single form.