We have applied the efforts of our best computer programmers to make the PDF editor you can make use of. The software will allow you to prepare the brusters offical application form with no trouble and don't waste valuable time. All you have to do is adhere to the following easy steps.
Step 1: On this web page, choose the orange "Get form now" button.
Step 2: As you enter our brusters offical application editing page, you will find all the functions you may undertake with regards to your file at the top menu.
Prepare the brusters offical application PDF by typing in the content meant for every single section.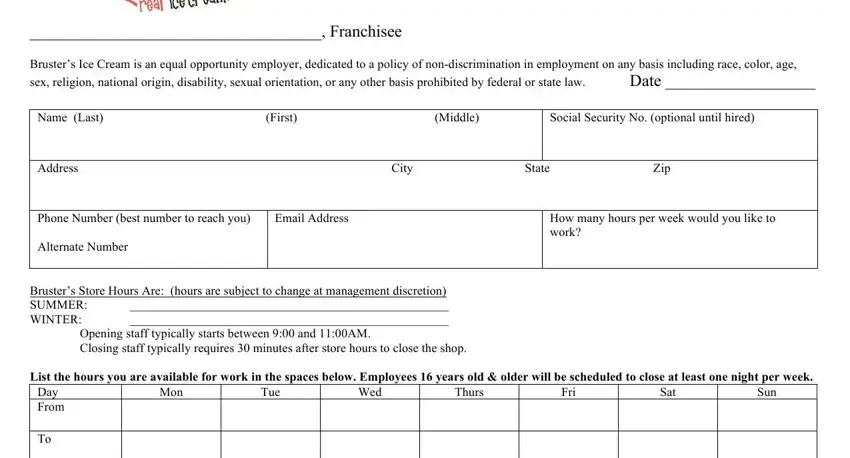 Put down the details in the Day From, Mon, Tue, Wed, Thurs, Fri, Sat, Sun, Describe other activities that may, Are you legally eligible for, Name, Teacher or Counselor, School Most Recently Attended City, Grade Completed, GPA, Graduated, and Now Enrolled YES NO field.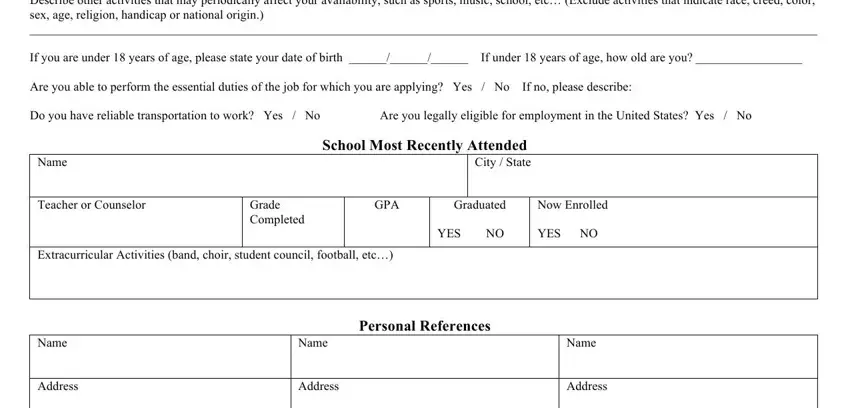 Put in writing all particulars you may need in the space Teacher or Counselor, Grade Completed, GPA, Graduated, YES NO, Now Enrolled YES NO, Extracurricular Activities (band, Name Address Telephone, Personal References, Name, Address, Name, Address, Telephone, Telephone, and Most Recent Job - May We Contact.
When it comes to box Company Name, Address City State, Phone, Salary, Job Title, Supervisor, Dates worked: From / To, Reason for leaving, Why would you like to work for, What does customer service mean to, and List any additional information, specify the rights and obligations.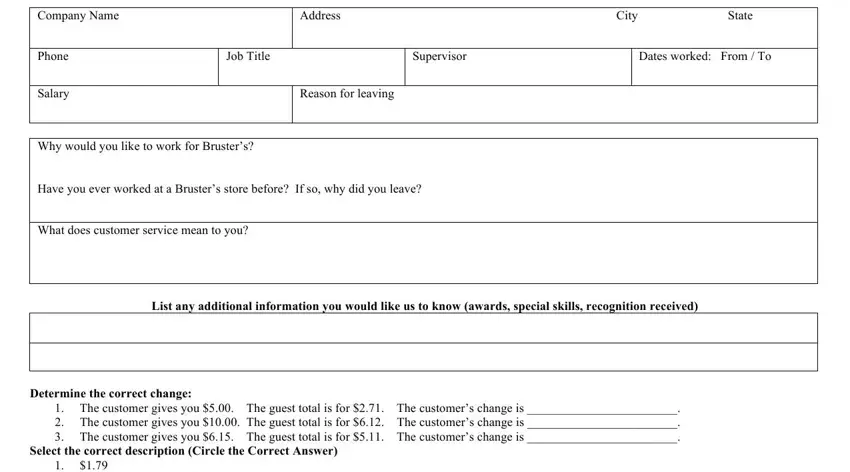 Finish by reading these areas and filling in the appropriate particulars: Determine the correct change:, Select the correct description, PLEASE READ CAREFULLY BEFORE, and My signature below indicates that.

Step 3: Choose the "Done" button. At that moment, you may export the PDF file - save it to your device or forward it through electronic mail.
Step 4: Create copies of the file - it can help you avoid possible future troubles. And fear not - we are not meant to distribute or look at the information you have.