Our main computer programmers worked hard to set-up the PDF editor we're pleased to present to you. Our application can help you easily fill in ice cream application and saves precious time. You need to simply follow this specific procedure.
Step 1: Select the button "Get Form Here".
Step 2: Now you are on the file editing page. You may edit, add information, highlight specific words or phrases, place crosses or checks, and put images.
Complete the ice cream application PDF by typing in the data meant for every section.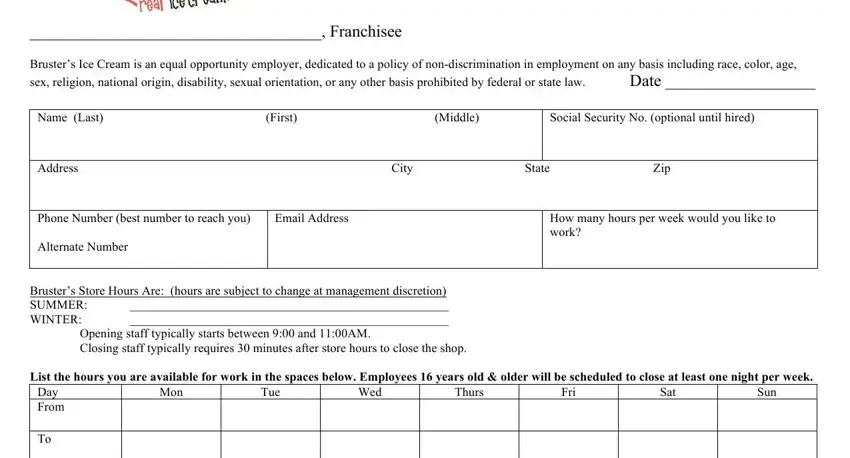 Complete the Name, TeacherorCounselor, SchoolMostRecentlyAttendedCityState, GradeCompleted, GPA, Graduated, YESNO, NowEnrolledYESNO, NameAddressTelephone, PersonalReferences, Name, and Name field with all the information required by the platform.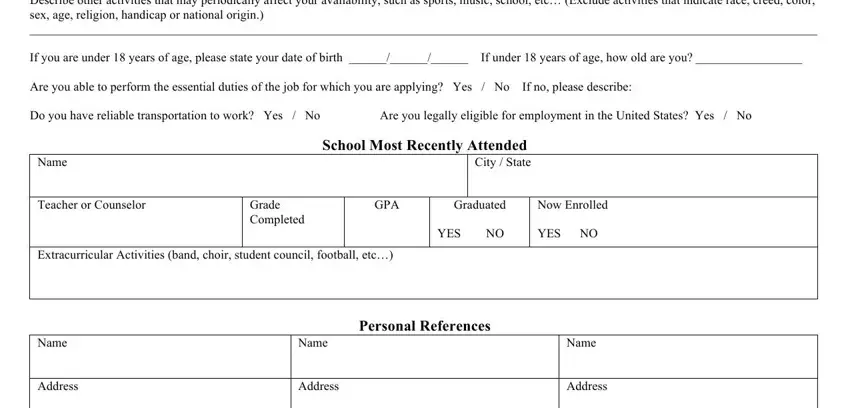 Highlight the most essential information on the NameAddressTelephone, Address, Address, Telephone, Telephone, and MostRecentJobMayWeContactYESNO section.
The CompanyName, AddressCityState, Phone, Salary, JobTitle, Supervisor, DatesworkedFromTo, Reasonforleaving, and Whatdoescustomerservicemeantoyou section is the place to place the rights and obligations of both sides.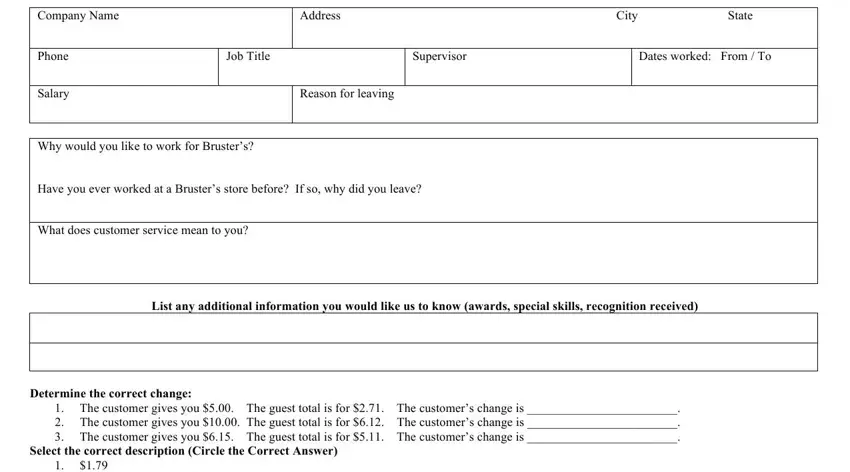 End by analyzing these areas and completing them accordingly: Determinethecorrectchange, and PLEASEREADCAREFULLYBEFORESIGNING.

Step 3: Choose the Done button to save your file. Then it is available for export to your electronic device.
Step 4: It may be easier to prepare duplicates of your file. You can rest assured that we won't distribute or check out your information.