Due to the objective of making it as effortless to use as it can be, we created our PDF editor. The whole process of preparing the how to apply for gun license can be quick should you comply with the next steps.
Step 1: Choose the "Get Form Here" button.
Step 2: The form editing page is currently available. Include text or modify present data.
For each part, add the details requested by the software.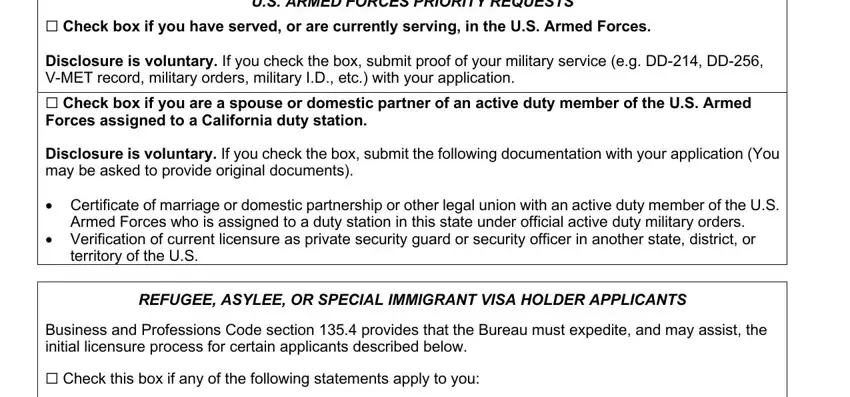 You have to prepare the THIS SECTION TO BE COMPLETED BY, SSNITIN, Date of Birth MM DD YYYY SEE, Address of Record Address City, ConfidentialResidence Address SEE, Telephone No, Email Address Optional SEE, Provide the number and expiration, License Type, License No, Exp Date, License Type, License No, Exp Date, and PI Sole Owner Partners Only area with the essential data.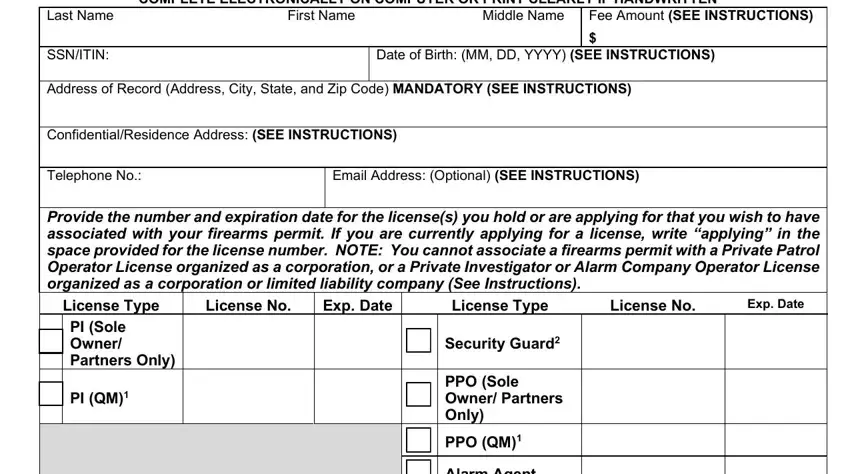 Note the significant data when you are on the Alarm Agent, Alarm Company Sole Owner Partners, Provide the number and expiration, associate firearms permit with a, Check if you are an ACTIVE DUTY, If you are an active duty peace, and Verification of your active duty segment.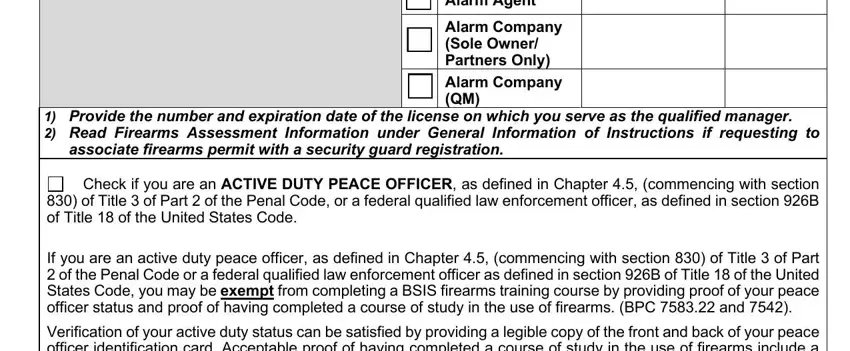 Inside the section Verification of your active duty, Rev January, and Page of, write down the rights and responsibilities of the sides.

End by checking the following sections and preparing them accordingly: For questions about this notice or, I DECLARE UNDER PENALTY OF PERJURY, I personally completed this, To the best of my knowledge all, I have completed the training, With full knowledge that all, Applicant Signature, and Date.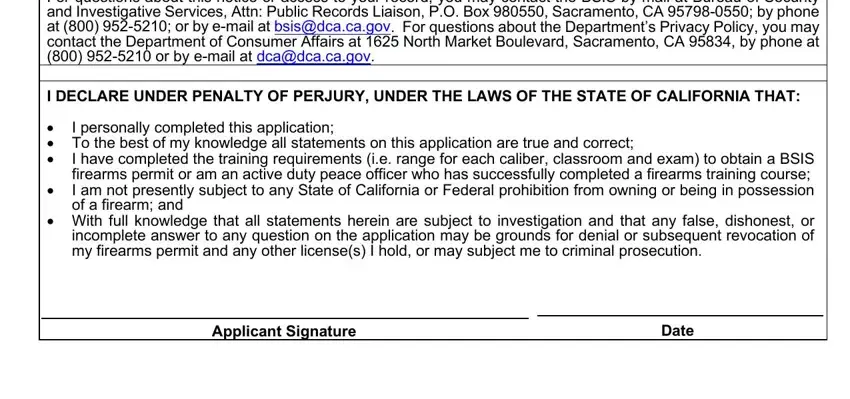 Step 3: Click the "Done" button. At that moment, you can transfer your PDF document - save it to your device or forward it by using email.
Step 4: You can make copies of your form toprevent any kind of future complications. You should not worry, we don't publish or record your data.