We chose the top-rated web programmers to set-up this PDF editor. This application will assist you to fill out the debt schedule template document with no trouble and won't eat up a lot of your energy. This straightforward guide can help you get started.
Step 1: Select the orange button "Get Form Here" on the web page.
Step 2: You can now alter your debt schedule template. Our multifunctional toolbar permits you to insert, delete, transform, and highlight content or perhaps carry out several other commands.
The next parts are within the PDF form you'll be creating.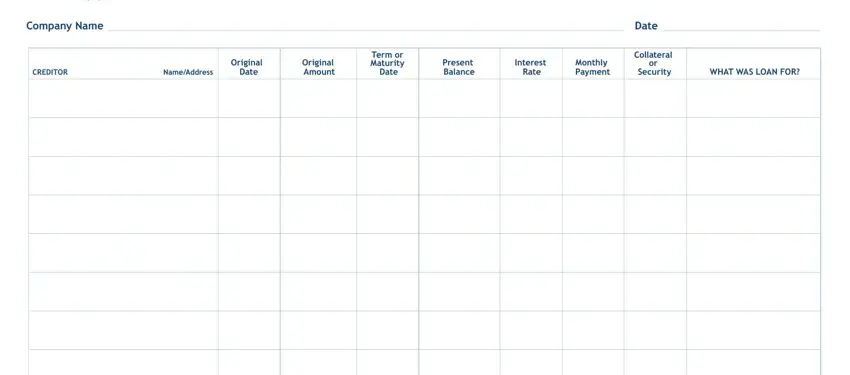 You have to complete the Signature, Date, and TOTAL PRESENT BALANCE Total must area with the expected data.

Step 3: Select the "Done" button. So now, you can transfer the PDF file - upload it to your device or send it by using electronic mail.
Step 4: In order to avoid potential forthcoming difficulties, it is important to get at least a couple of duplicates of each separate file.