You could fill out single business permit nairobi pdf easily by using our PDFinity® editor. Our editor is continually developing to provide the best user experience possible, and that's because of our dedication to continual enhancement and listening closely to user comments. With some easy steps, you'll be able to begin your PDF editing:
Step 1: Press the "Get Form" button above on this webpage to access our PDF editor.
Step 2: As you start the tool, you'll see the document made ready to be completed. Other than filling in different blank fields, you can also perform various other things with the form, namely putting on your own words, modifying the original textual content, inserting graphics, placing your signature to the document, and much more.
Pay close attention when filling out this document. Ensure every single blank field is filled out correctly.
1. Start completing your single business permit nairobi pdf with a group of essential fields. Get all of the necessary information and ensure there is nothing omitted!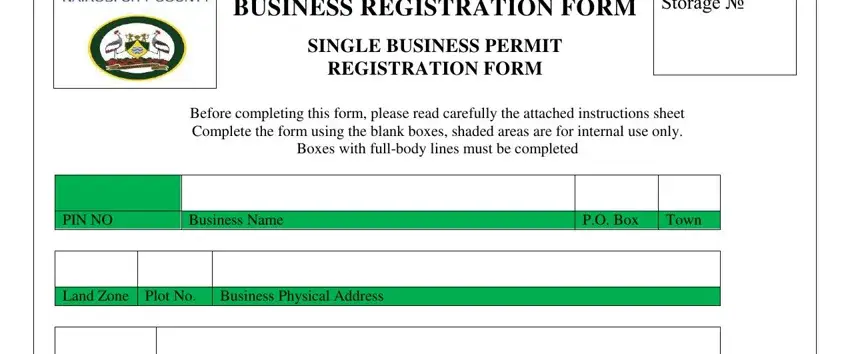 2. Your next step would be to fill out the next few blanks: Business Tel , Email Address, M Total area of Premises, No of Employees No of Directors, No of students, No RestaurantBars, customers, No of Vehicles incase of Transport, Personal ID No No of rooms, No of Machines, No of pumps, No of Beds, I certify the information, RepresentativeOwner, and Signature.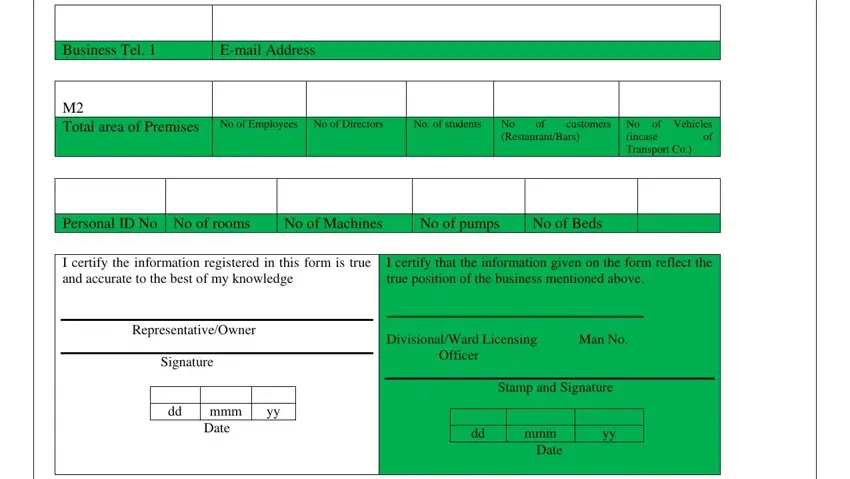 In terms of No of Employees No of Directors and M Total area of Premises, be certain that you take another look in this section. These are surely the most important fields in this document.
3. This next step is generally straightforward - fill in every one of the blanks in PERMIT NO DATE, and RECEIPT NO AMOUNT KSHS in order to complete this process.

Step 3: Make sure that the information is accurate and then click on "Done" to conclude the project. Join us right now and immediately get access to single business permit nairobi pdf, set for download. All alterations you make are kept , which enables you to edit the document later on as needed. FormsPal ensures your data privacy via a protected method that never records or distributes any sort of sensitive information involved. Rest assured knowing your files are kept confidential whenever you work with our editor!