bvi visa forms can be completed online easily. Simply use FormsPal PDF editor to complete the job promptly. The editor is continually updated by our team, getting useful features and turning out to be even more versatile. If you are seeking to begin, this is what it requires:
Step 1: First of all, access the tool by clicking the "Get Form Button" at the top of this webpage.
Step 2: The tool grants the capability to change PDF documents in a variety of ways. Change it by writing customized text, correct original content, and add a signature - all readily available!
This form requires specific data to be filled out, hence make sure you take some time to type in precisely what is expected:
1. The bvi visa forms will require specific details to be entered. Be sure that the subsequent fields are filled out: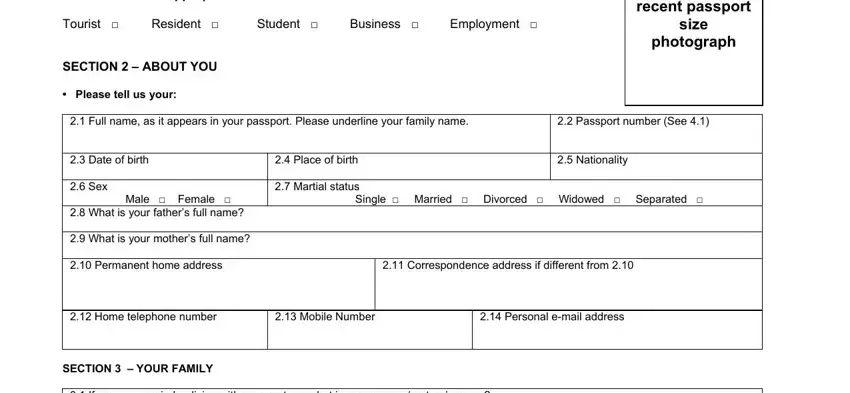 2. Your next part would be to submit the following blanks: If you are married or living with, Where is your spouse partner now, Is your spouse partner traveling, Do you have any children Yes No , If you have answered yes to, Full name, Date and place of birth, Please indicate whether they are, Yes on my passport, Yes on their passport, and Page of .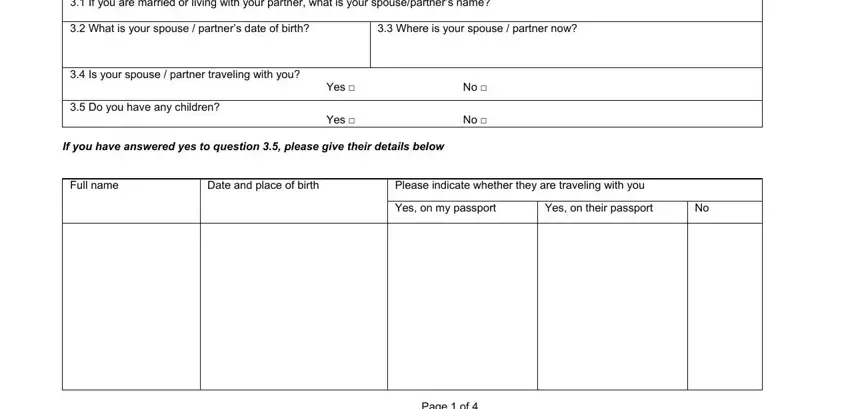 3. This third part is generally easy - fill in all of the form fields in SECTION PREVIOUS APPLICATIONS, Passport number this passport, Issue and expiry dates, Place of issue, Is this your first passport If, Previous passport number, Previous passport issue and, Place previous passport was issued, Have you traveled outside your, Yes , Yes , Yes , Yes , Yes , and No in order to complete the current step.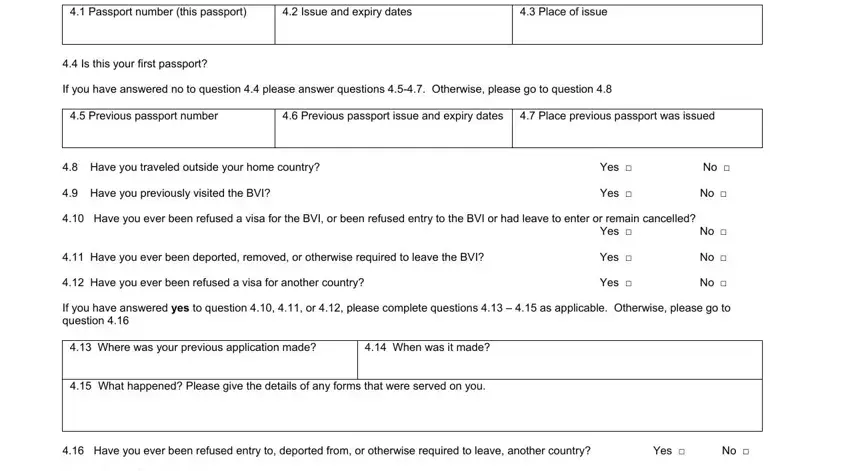 4. This next section requires some additional information. Ensure you complete all the necessary fields - Have you ever been refused entry, Do you have any criminal, Yes , What was your conviction for , What was your sentence, No , Have you ever been concerned in, Yes No , No , Yes , and Page of - to proceed further in your process!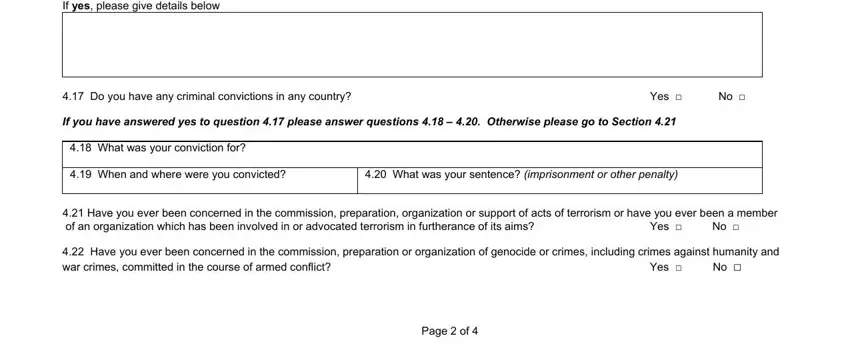 5. This pdf should be finalized by going through this part. Further you will find an extensive list of form fields that need accurate details in order for your document usage to be complete: If you have answered yes to, SECTION ABOUT YOUR STAY IN THE, On what date do you intend to, Why are you going there, Please give the full address and, Name, Relationship if any, Address, Contact telephone number, SECTION YOUR FINANCES AND, What is your present job What is, When did you start this job, Your employers fax number, Your employers email address, and What is your monthly income from.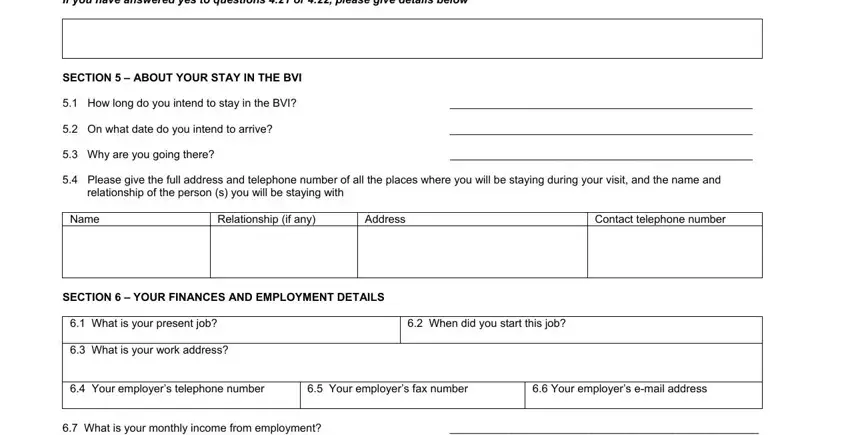 Always be very careful while filling out Name and On what date do you intend to, because this is where most users make mistakes.
Step 3: After going through the form fields you have filled out, press "Done" and you are good to go! Go for a free trial option with us and get immediate access to bvi visa forms - download, email, or change in your FormsPal account. FormsPal provides protected form tools without personal information record-keeping or distributing. Feel safe knowing that your details are safe here!