Our leading developers worked hard to implement the PDF editor we are now proud to present to you. This software enables you to quickly prepare dmv form dl 44 and saves precious time. Simply adhere to this particular instruction.
Step 1: Hit the button "Get form here" to open it.
Step 2: Now it's easy to edit your dmv form dl 44. The multifunctional toolbar enables you to insert, eliminate, alter, and highlight content material as well as perform similar commands.
Type in the data required by the platform to prepare the file.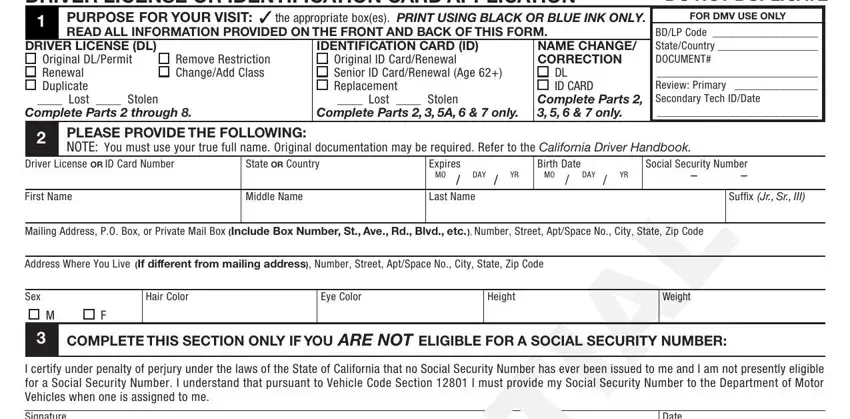 Make sure you enter your details in the part BASIC LICENSE, Signature X, Class A, Basic Class C, LICENSING NEEDS the appropriate, NONCOMMERCIAL LICENSE, THE FOLLOWING QUESTIONS MUST BE, Motorcycle If basic license only, C O N FID E N TIA L, If you mark YES you will be added, DO YOU WISH TO REGISTER TO BE AN, YESComplete the attached voter, voluntary contribution to support, VOTER CHANGE OF ADDRESS, and YES I want to be an organ and.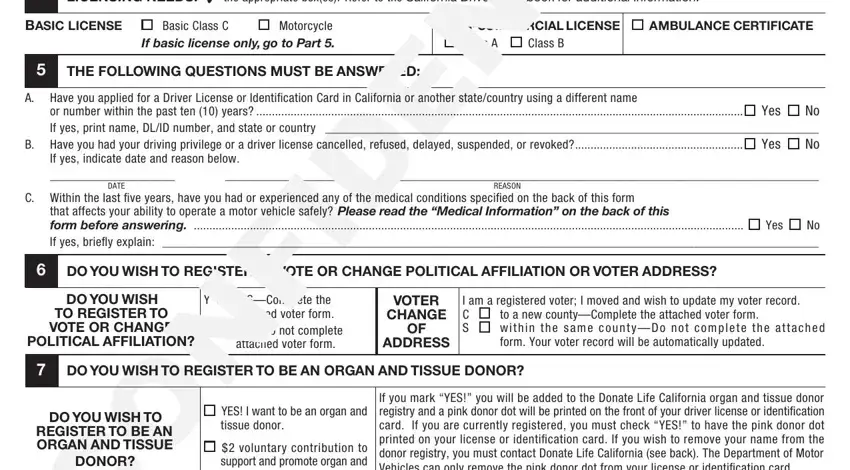 Write down the main details in C O N FID E N TIA L, FOR DRIVER UNDER PARENTGUARDIAN, Date, MothersGuardians Signature X, FathersGuardians Signature X, Apt No, Apt No, City, Date, City, Daytime Phone Number State, Zip, Daytime Phone Number State, Zip, and CERTIFICATION I have read box.

Step 3: When you hit the Done button, your finalized document can be simply exported to all of your devices or to email provided by you.
Step 4: It will be better to maintain copies of the file. There is no doubt that we will not distribute or view your details.