This PDF editor allows you to fill in documents. You don't have to undertake much to enhance texas dl 14a form forms. Basically comply with the next steps.
Step 1: This website page has an orange button that says "Get Form Now". Hit it.
Step 2: Now, you are on the document editing page. You may add content, edit present details, highlight certain words or phrases, place crosses or checks, add images, sign the document, erase unrequired fields, etc.
Provide the content required by the application to get the file.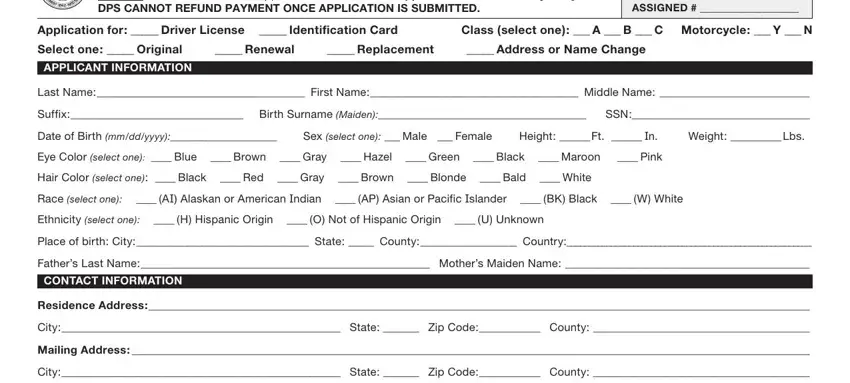 In the box In the event of injury or death, a) Name, b) Name, Alternate Address: (Peace Officer, Address:, REQUIRED INFORMATION FROM ALL, YES NO, ___ Are you a citizen of the, ___ If you are a U, I understand that giving false, ___ Are you a veteran, and ___ a note the particulars which the program asks you to do.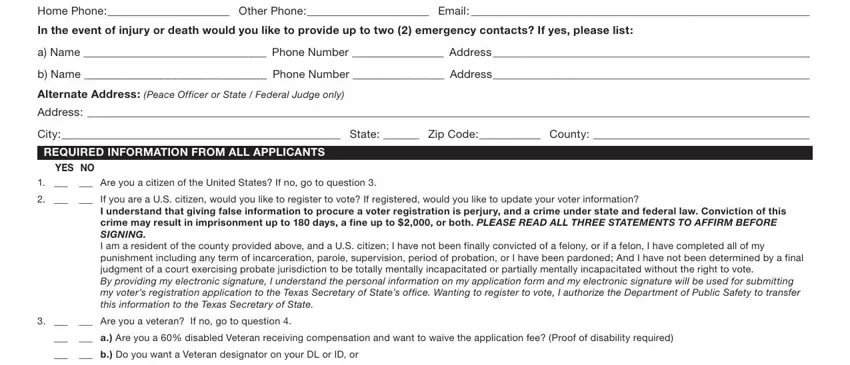 It's important to put down specific details inside the box ___ Do you want to donate $1, ___ Do you want to support the, ___ Do you want to support Texas, ___ Do you want to support, assault evidence collection kits, ___ Do you want to support the, exempt this population from paying, DL, 14, A (Rev, and APPLICATION CONTINUED ON BACK.

The vehicle, Please explain and identify your, ___ Do you have a mental condition, ___ Have you ever had an epileptic, ___ Do you have diabetes requiring, ___ Do you have any alcohol or, abuse within the past two years, ___ Within the past two years have, ___ Have you EVER been referred to, REQUIRED INFORMATION FROM FIRST, DRIVER HISTORY INFORMATION, YES NO, ___ Have you ever had a driver, List state, s Number, s and ___ Are you enrolled in or have section is the place to place the rights and responsibilities of all sides.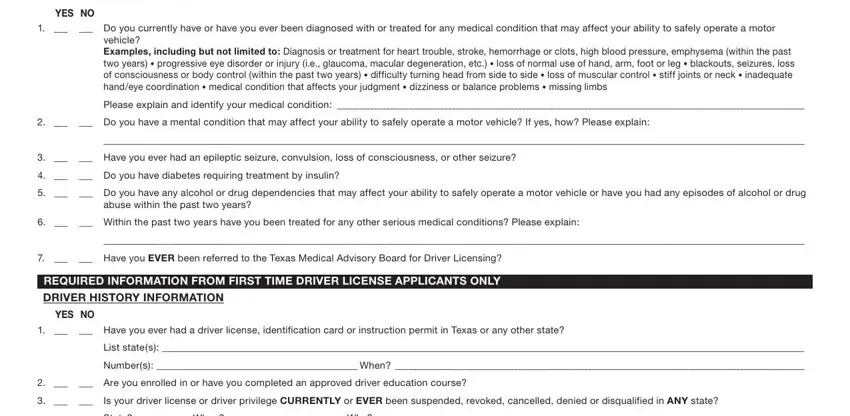 Prepare the form by looking at the next sections: Is your driver license or driver, State, VEHICLE REGISTRATION AND INSURANCE, ___ Do you own a motor vehicle, ___ Do you own a motor vehicle, Responsibility Act, NOTICE: The information on this, SOCIAL SECURITY NUMBER COLLECTION, and UNITED STATES SELECTIVE SERVICE.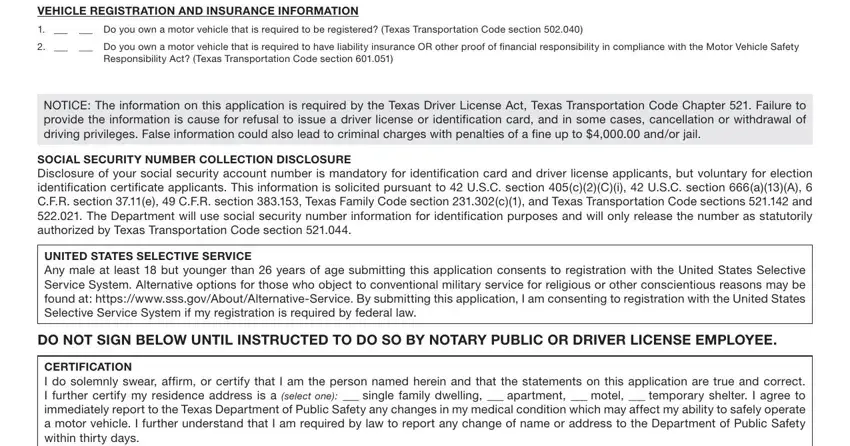 Step 3: Choose the button "Done". Your PDF file is available to be exported. You may download it to your laptop or email it.
Step 4: You can create duplicates of the form tostay away from all of the potential issues. You should not worry, we cannot distribute or monitor your data.