Whenever you wish to fill out aceable log dl online, you don't have to download and install any programs - simply make use of our online PDF editor. To make our tool better and less complicated to utilize, we continuously implement new features, considering suggestions coming from our users. To start your journey, consider these easy steps:
Step 1: First, open the pdf tool by clicking the "Get Form Button" above on this webpage.
Step 2: With the help of this handy PDF file editor, you could do more than merely complete blanks. Try each of the features and make your documents seem high-quality with custom textual content added, or optimize the original input to perfection - all supported by the capability to insert stunning graphics and sign the document off.
This document needs specific information; to ensure consistency, don't hesitate to take note of the guidelines just below:
1. It's very important to complete the aceable log dl online properly, so be attentive while filling in the parts containing these fields: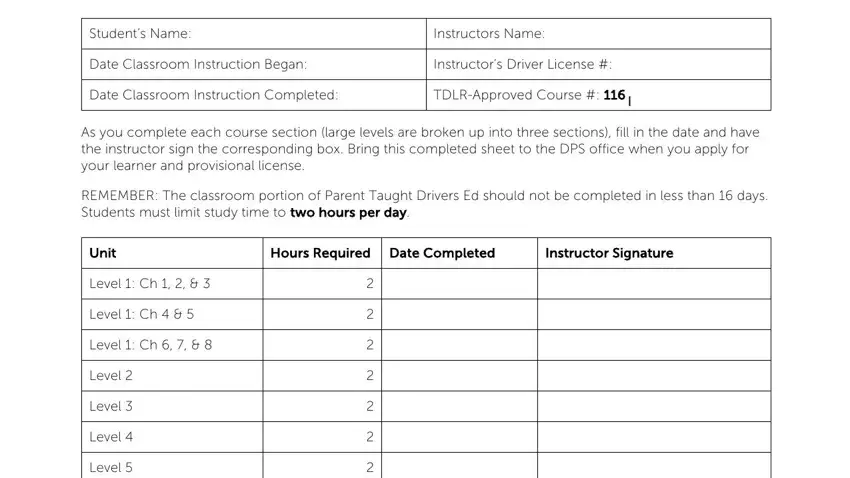 2. Once your current task is complete, take the next step – fill out all of these fields - Level, Level, Level Ch, Level Ch, Level Ch, Level, Level, Level, Level, Total, and Note You may be required to with their corresponding information. Make sure to double check that everything has been entered correctly before continuing!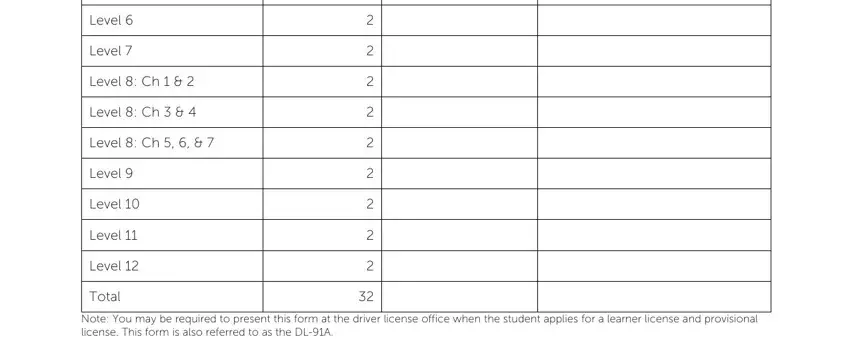 It is possible to get it wrong when filling out the Level Ch, thus make sure to look again before you'll finalize the form.
Step 3: Soon after going through the fields you've filled out, press "Done" and you are all set! Right after setting up afree trial account with us, you will be able to download aceable log dl online or send it through email right off. The form will also be available through your personal cabinet with all of your edits. FormsPal is focused on the privacy of our users; we make sure all information put into our tool is confidential.