There isn't anything complicated about filling in the set aside default once you open our PDF editor. By simply following these basic steps, you'll get the fully filled out PDF in the least time frame feasible.
Step 1: Select the orange "Get Form Now" button on this webpage.
Step 2: Once you enter the set aside default editing page, you will find each of the actions you can undertake regarding your file at the top menu.
Prepare the set aside default PDF by entering the data meant for each area.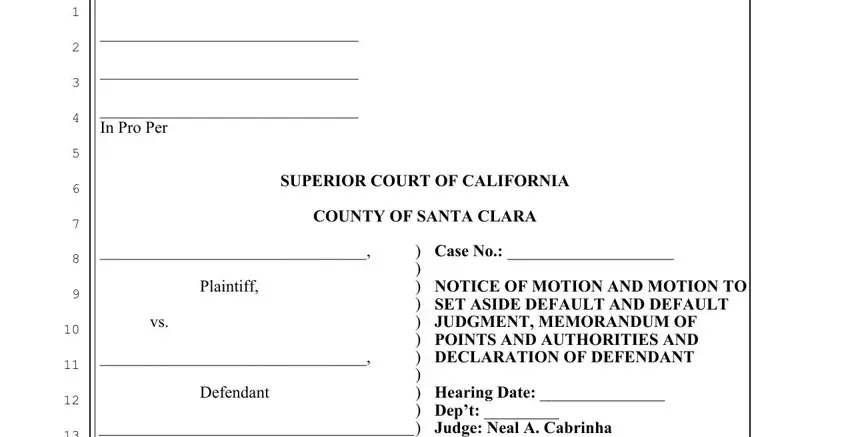 Write down the necessary details in To Plaintiff, PLEASE TAKE NOTICE that on at in, of the above entitled court, the Honorable Neal A Cabrinha, thereon taken against defendant, This Motion is made pursuant to, grounds, SET ASIDE DEFAULT JUDGMENT WITHIN, MISTAKE, INADVERTENCE, SURPRISE, and EXCUSABLE NEGLECT part.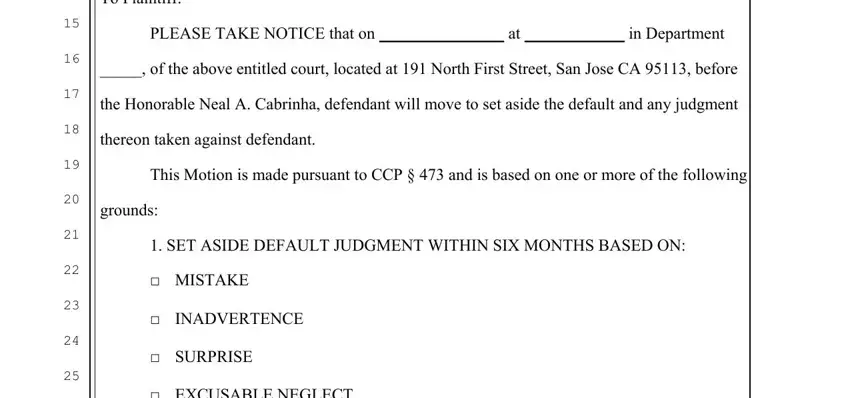 It is vital to provide some information inside the space This Motion is based on the, which follow and on all of the, action, Dated, In Pro Per, MEMORANDUM OF POINTS AND, Code of Civil Procedure Section b, and The court may upon any terms as.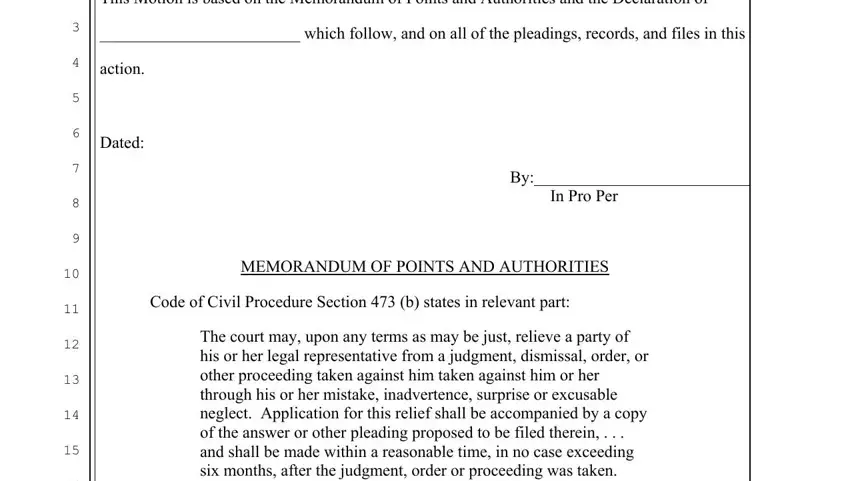 Through paragraph DECLARATION OF DEFENDANT, I declare, I am the Defendant in this action, if called as a witness I could, and the complaint in this action for, indicate the rights and obligations.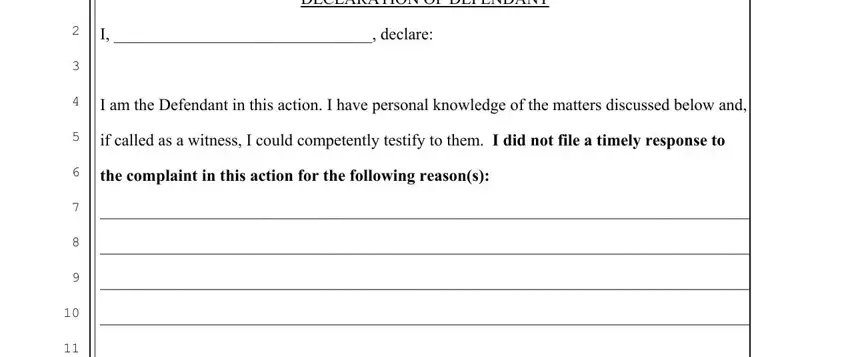 Finalize by analyzing the next sections and completing the appropriate particulars: I declare under penalty of perjury, true and correct, and Dated In Pro Per.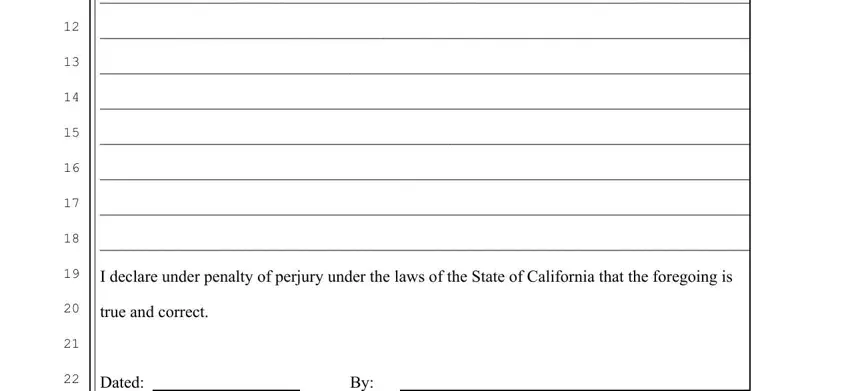 Step 3: Click the Done button to confirm that your finalized form could be exported to each electronic device you want or delivered to an email you specify.
Step 4: Have a copy of each separate form. It would save you time and make it easier to remain away from difficulties as time goes on. Also, your information isn't going to be distributed or viewed by us.