It's easy to create the cants mandated form document using this PDF editor. The following actions will let you immediately create your document.
Step 1: Choose the orange "Get Form Now" button on the webpage.
Step 2: Once you have entered the editing page cants mandated form, you'll be able to find all the options readily available for your document in the top menu.
Type in the details required by the program to create the document.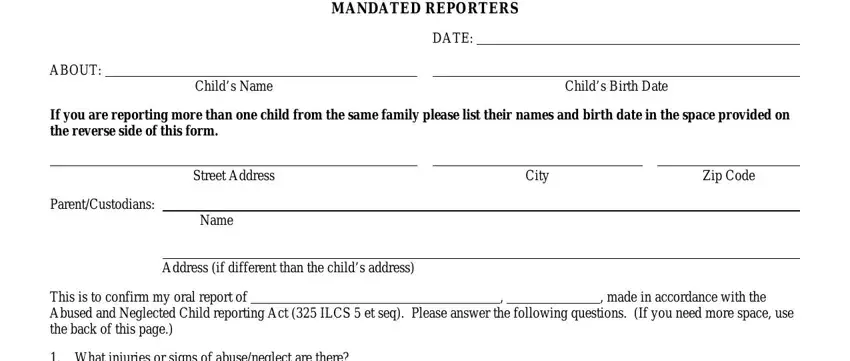 Indicate the details in Parent/Custodians: This is to, If the answer to question 3 is, and Yes.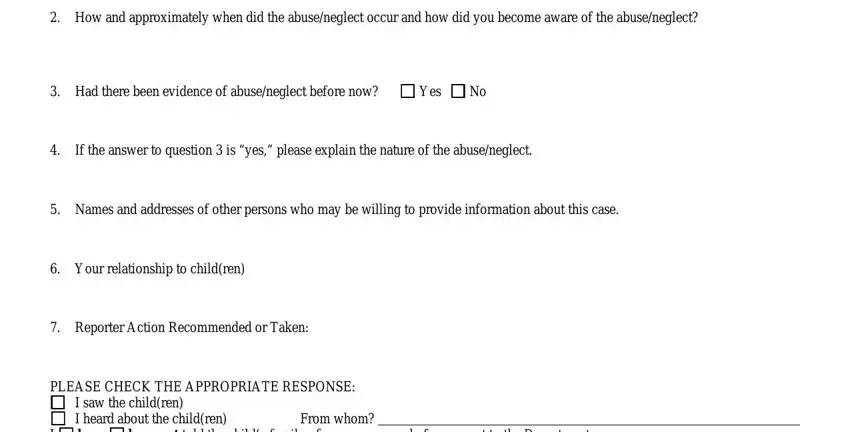 In the Parent/Custodians: This is to, I saw the child(ren) I heard about, From whom, have, have not told the child's family, willing, NOT willing to tell the child's, believe, do NOT believe the child is in, I I am I, (Name Printed), (Title), (Signature), (Organization/Agency), and INSTRUCTIONS ON REVERSE SIDE field, identify the crucial information.

Spell out the rights and responsibilities of the sides within the part Mail the original to the nearest, 2nd Child's Name (If Any), 2nd Child's Birth Date, 3rd Child's Name (If Any), and 3rd Child's Birth Date.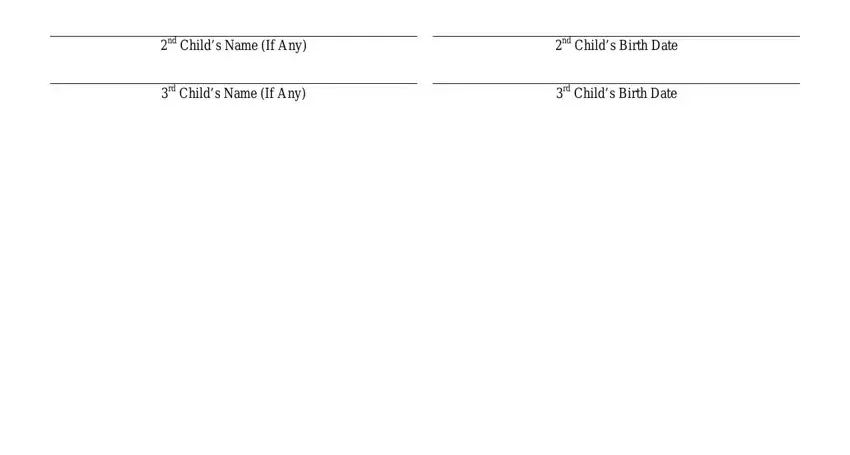 Step 3: Select the Done button to confirm that your completed file can be exported to any electronic device you pick out or delivered to an email you specify.
Step 4: You can also make copies of the document toremain away from all of the forthcoming challenges. Don't be concerned, we don't share or watch your information.