If you want to fill out cbp form 4609, you won't have to download any sort of applications - just try our online PDF editor. We at FormsPal are aimed at giving you the best possible experience with our editor by consistently introducing new capabilities and upgrades. With all of these improvements, using our editor gets better than ever before! To get the process started, take these basic steps:
Step 1: Simply hit the "Get Form Button" above on this webpage to get into our pdf form editing tool. There you will find everything that is needed to work with your file.
Step 2: Once you open the file editor, you will find the form ready to be filled in. Other than filling out various fields, it's also possible to do other sorts of things with the file, such as putting on any words, editing the initial text, inserting illustrations or photos, affixing your signature to the document, and a lot more.
This document requires specific information; in order to ensure consistency, you should pay attention to the following recommendations:
1. When submitting the cbp form 4609, make certain to complete all necessary blanks within the relevant form section. It will help facilitate the process, allowing your details to be processed efficiently and accurately.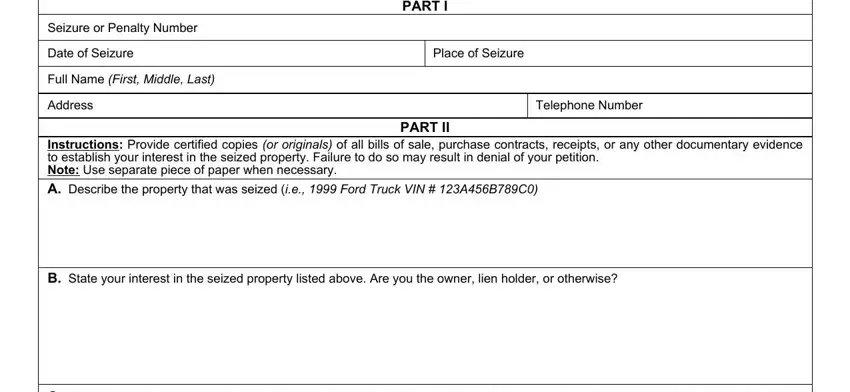 2. Once your current task is complete, take the next step – fill out all of these fields - C State the facts and, A false statement contained in a, PART III, Signature, Date, and Paperwork Reduction Act Statement with their corresponding information. Make sure to double check that everything has been entered correctly before continuing!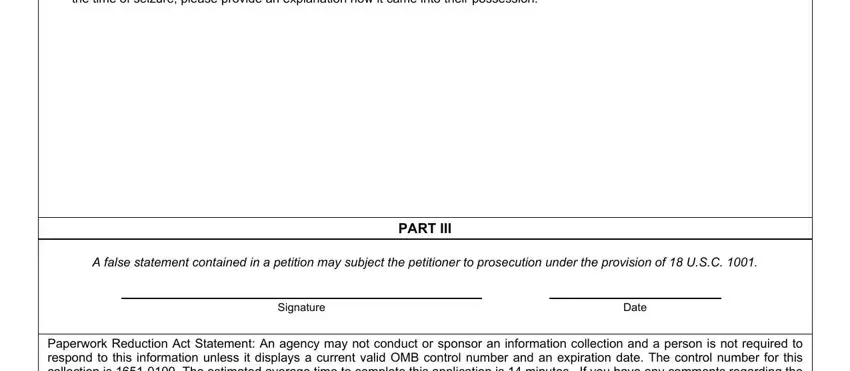 Lots of people often make errors when filling out Paperwork Reduction Act Statement in this area. Ensure that you go over everything you enter right here.
Step 3: Confirm that your details are correct and then simply click "Done" to continue further. Make a free trial option with us and get instant access to cbp form 4609 - with all transformations kept and accessible in your FormsPal account page. Whenever you work with FormsPal, you'll be able to fill out forms without having to get worried about information incidents or records getting shared. Our secure platform makes sure that your private details are maintained safe.