Filling out files along with our PDF editor is simpler when compared with most things. To edit ccc 902 printable form the file, there is little you will do - simply continue with the steps below:
Step 1: The very first step would be to click the orange "Get Form Now" button.
Step 2: You will discover each of the actions which you can use on the template after you have accessed the ccc 902 printable form editing page.
These particular areas will make up your PDF form: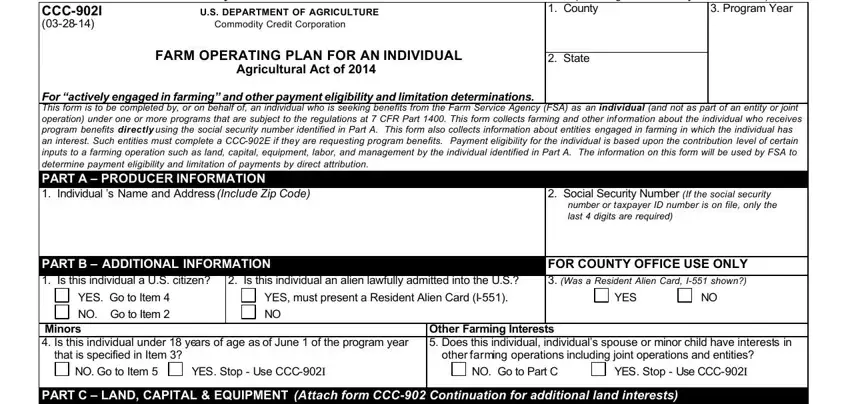 Fill out the Owned, Leased, T o, Leased, From, and/or From (Includes names of, landowners and landlords), Owned or Leased, Rental Rate $ per Acre/ % of Crop, year, Non-borrowed, Private loans/credit, Commercial loans/credit, FSA program payments, and YES area with all the information required by the program.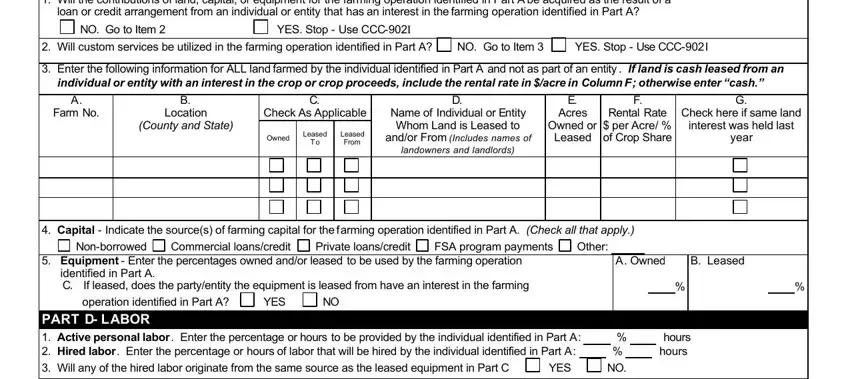 Step 3: Press the "Done" button. Now it's easy to transfer the PDF file to your gadget. As well as that, you can easily send it by means of email.
Step 4: To stay away from possible future difficulties, you should have at the very least two or more duplicates of every single form.