It is easy to complete documents working with our PDF editor. Revising the receipt for child care services document is straightforward should you keep up with the next actions:
Step 1: Find the button "Get Form Here" on the site and hit it.
Step 2: When you've accessed the receipt for child care services editing page you may find each of the functions you may conduct about your document from the upper menu.
The following segments are going to make up your PDF file: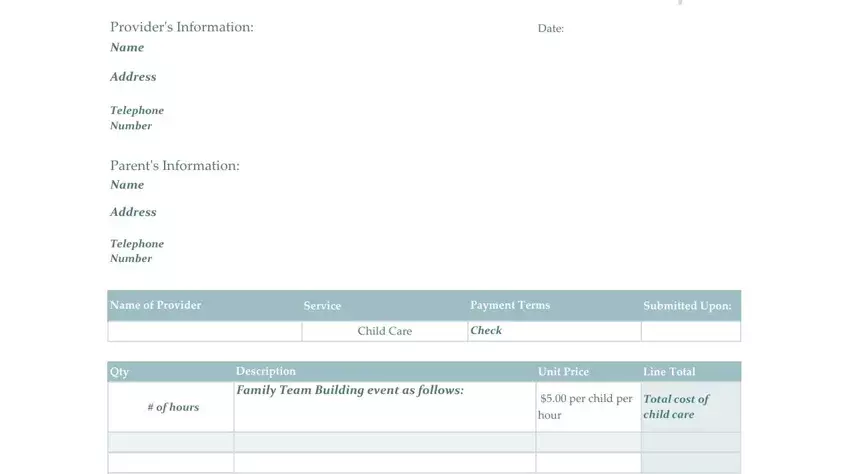 Include the requested particulars in the Provider Signature:, Private care provider must sign, Parent Signature: Parent must sign, Subtotal, and Total box.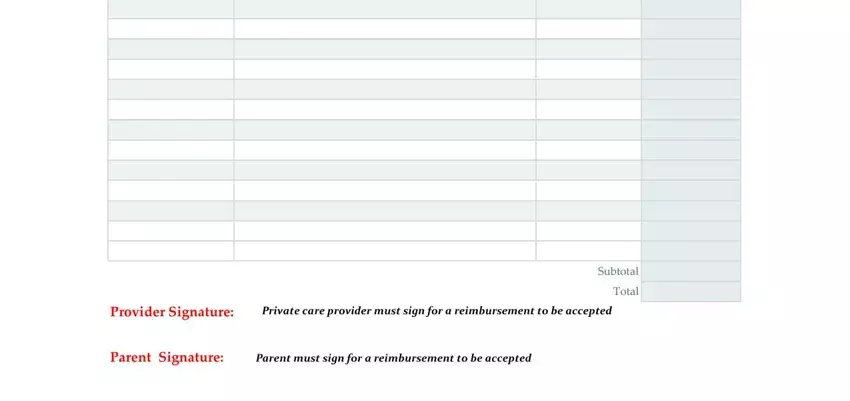 Step 3: When you are done, choose the "Done" button to upload your PDF file.
Step 4: It's possible to make copies of the file toavoid all possible future challenges. You need not worry, we do not disclose or check your details.