It's easy to prepare the consent for medical treatment form using this PDF editor. These steps will let you immediately prepare your document.
Step 1: Click on the button "Get Form Here".
Step 2: After you have entered your consent for medical treatment edit page, you will notice all actions it is possible to use concerning your file in the upper menu.
The next parts are what you are going to fill out to obtain the finished PDF form.

Please submit your details inside the section .

Make sure you point out the vital information from the Na, kali Consulting area.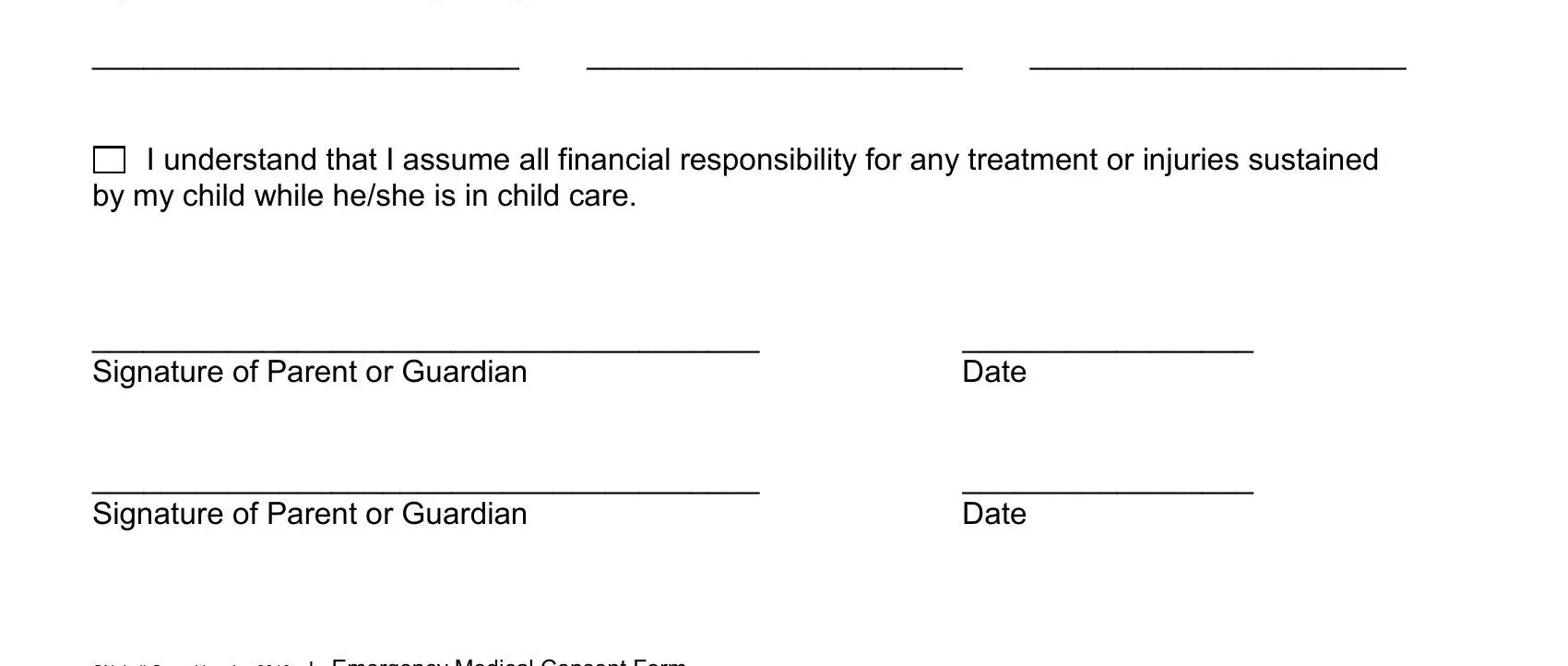 Step 3: Press the "Done" button. Now you may transfer your PDF form to your electronic device. Aside from that, it is possible to send it by means of email.
Step 4: It's possible to make copies of your document torefrain from different upcoming complications. You need not worry, we don't reveal or monitor your details.