Our top computer programmers worked hard to develop the PDF editor we are now happy to present to you. Our software enables you to simply prepare medical authorization form for babysitter and saves valuable time. You only need to keep up with this procedure.
Step 1: Select the button "Get Form Here" and select it.
Step 2: Once you've entered your medical authorization form for babysitter edit page, you will notice all actions it is possible to take with regards to your file in the upper menu.
Complete the medical authorization form for babysitter PDF and enter the material for every part: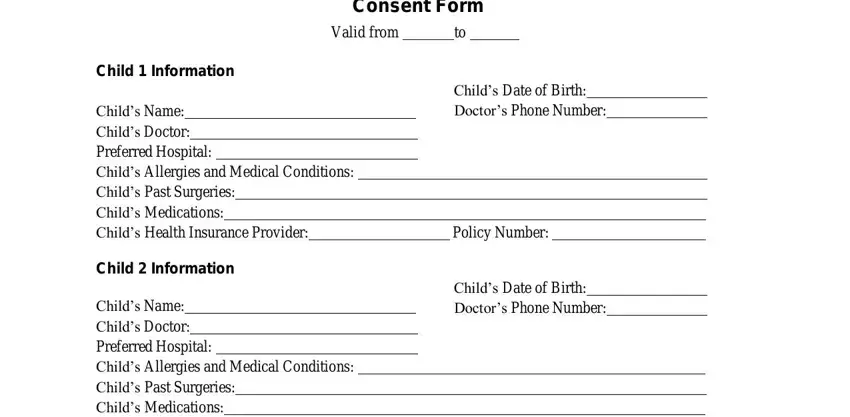 Fill out the Child Information, Childs Name Childs Doctor, ParentGuardian Information, Childs Date of Birth Doctors Phone, Policy Number, Phone Number, Phone Number, Caregiver Information If no, Caregivers Full Legal Name Address, and Date of Birth Phone Number section with all the particulars asked by the system.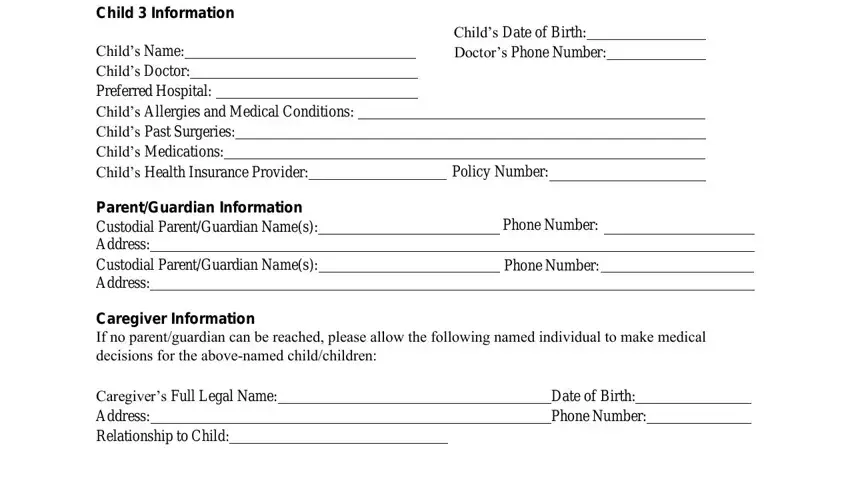 The system will require you to note certain fundamental info to conveniently submit the part Minor Medical Consent, In case of an emergency I grant, to make medical decisions, for my childchildren until one, above named individual to make, Sharing personal information about, Authorizing use of lifesaving, Authorizing use of an ambulance, Other, ParentGuardian Name Witness Name, Signature Signature Signature, Date Date Date Date, In case of an emergency I agree to, Caregiver Name Witness Name, and Signature Signature.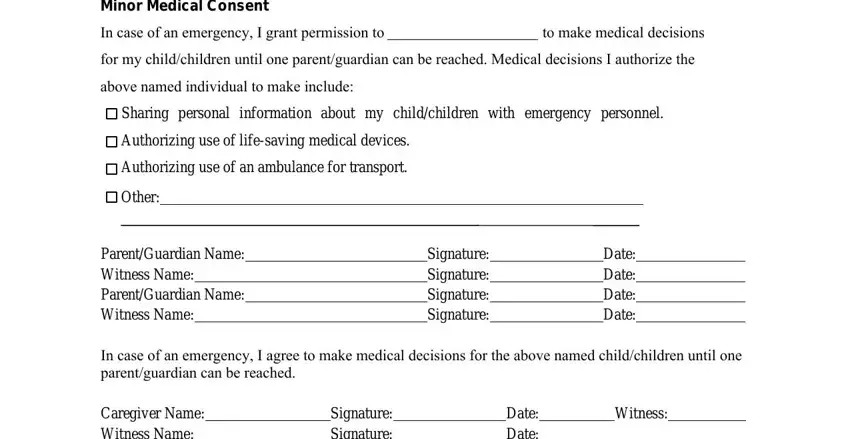 Step 3: Select "Done". Now you can transfer your PDF file.
Step 4: It's going to be easier to create duplicates of your file. There is no doubt that we won't display or check out your particulars.