Our top computer programmers worked hard to develop the PDF editor we are now happy to present to you. Our software enables you to simply prepare babysitter consent to treat form and saves valuable time. You only need to keep up with this procedure.
Step 1: Select the button "Get Form Here" and select it.
Step 2: Once you've entered your babysitter consent to treat form edit page, you will notice all actions it is possible to take with regards to your file in the upper menu.
Complete the babysitter consent to treat form PDF and enter the material for every part: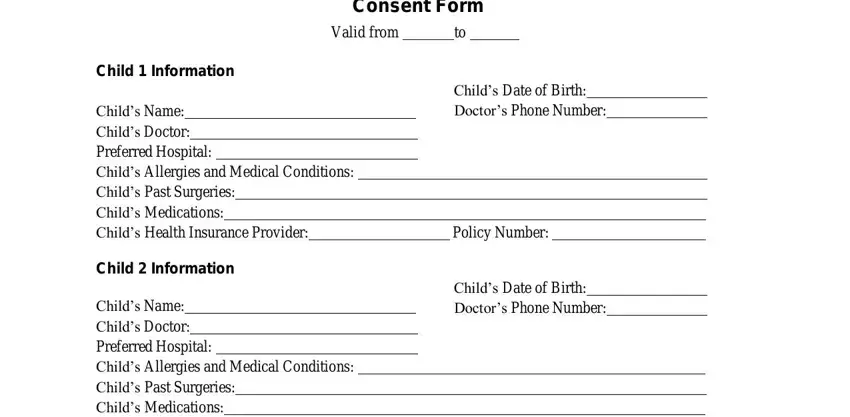 Step 3: Select "Done". Now you can transfer your PDF file.
Step 4: It's going to be easier to create duplicates of your file. There is no doubt that we won't display or check out your particulars.