It won't be challenging to get lift chair medicare reimbursement form applying our PDF editor. This is the way you could effortlessly build your document.
Step 1: Click the button "Get form here" to get into it.
Step 2: Now, you are on the file editing page. You can add content, edit present data, highlight particular words or phrases, put crosses or checks, add images, sign the file, erase needless fields, etc.
The following areas are within the PDF template you will be filling out.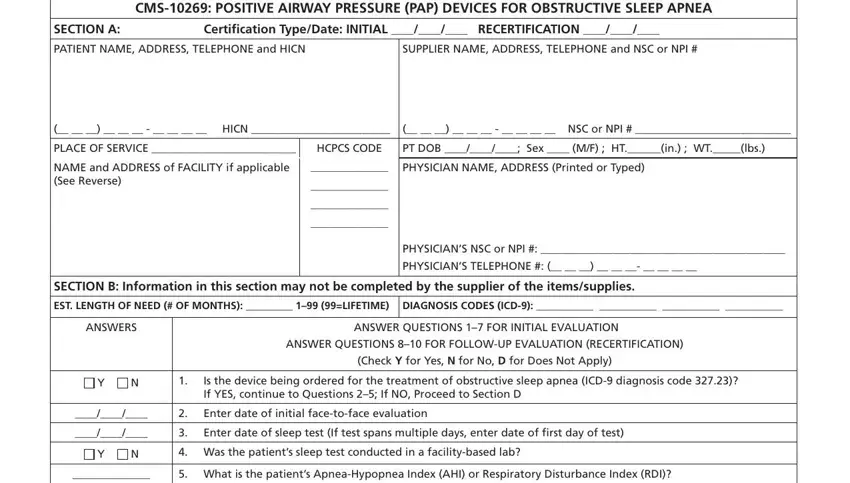 Fill out the Does the patient have documented, If a bilevel device is ordered has, Enter date of followup facetoface, Is there a report documenting that, Did the patient demonstrate, NAME OF PERSON ANSWERING SECTION B, NAME TITLE EMPLOYER, SECTION C Narrative Description of, Narrative each item accessory and, description of all items, SECTION D Physician Attestation, I certify that I am the physician, and PHYSICIANS SIGNATURE DATE space with all the details demanded by the software.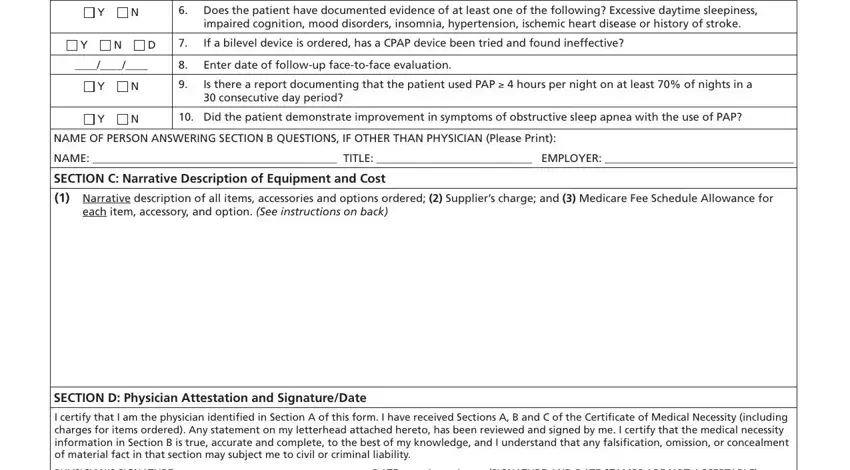 Step 3: Press the "Done" button. Next, it is possible to transfer the PDF document - save it to your device or deliver it by using electronic mail.
Step 4: Generate copies of the file - it may help you keep clear of possible future problems. And don't be concerned - we cannot reveal or look at your data.