You can easily fill out the how to fill out dr 2395 form with this PDF editor. These actions will assist you to quickly prepare your document.
Step 1: Choose the button "Get Form Here".
Step 2: Now you can manage your how to fill out dr 2395. Our multifunctional toolbar will let you add, eliminate, improve, and highlight content material as well as carry out several other commands.
These areas are what you will need to complete to get your finished PDF document.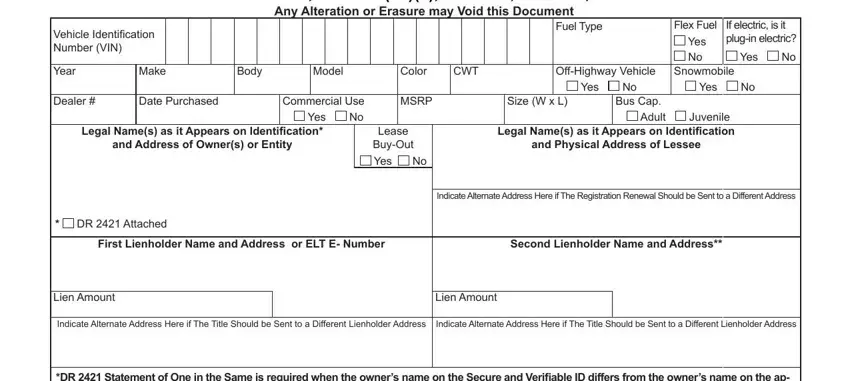 Fill out the Date, ColoradoDL, Other, Expires, DOB, Date, PreviousTitleNumber, TitleNumber, DateAcceptedPurchasePrice, OdometerReadingIndicator, GVWR, Fleet, Unit, FirstLienholderLienFileNo, and TaxesPaid area with all the details asked by the program.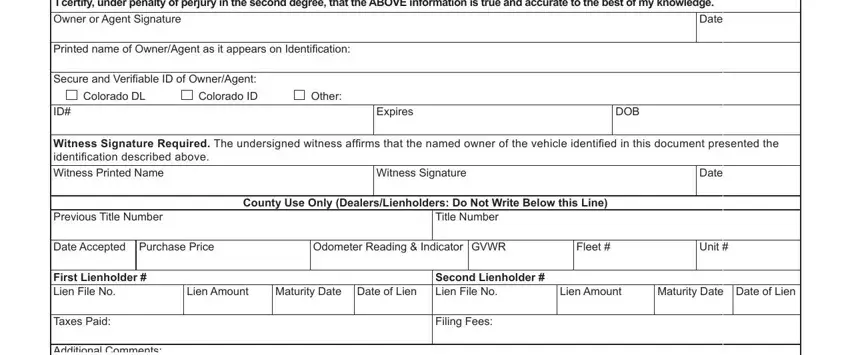 Mention the vital details in Make, Model, Year, TenancyinCommon, Date, TenancyinCommon, Date, enO, renwO, and owTrenwO section.

The TenancyinCommon, Date, TenancyinCommon, Date, eerhTrenwO, and ruoFrenwO area may be used to identify the rights and responsibilities of all sides.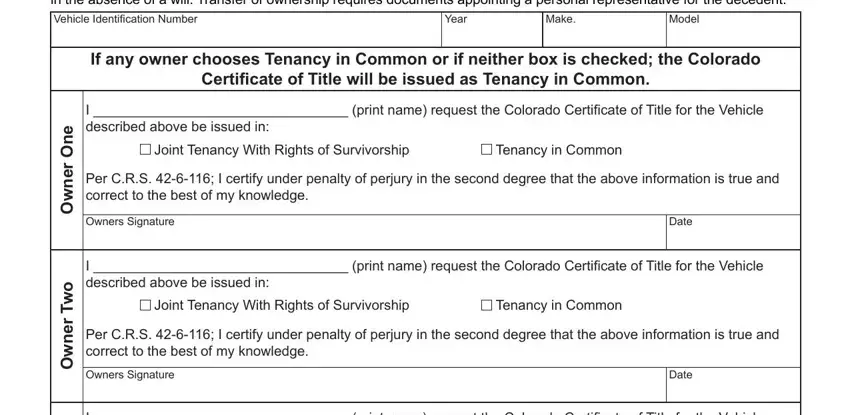 Step 3: When you are done, choose the "Done" button to transfer your PDF file.
Step 4: You can create duplicates of the form torefrain from any kind of potential challenges. Don't get worried, we do not share or check your details.