We were making the PDF editor having the notion of making it as easy to work with as possible. That's why the process of managing the minor medical treatment consent will be easy use these particular actions:
Step 1: Step one will be to pick the orange "Get Form Now" button.
Step 2: When you enter our minor medical treatment consent editing page, you will notice each of the options you can undertake about your document within the upper menu.
The PDF form you are going to prepare will include the following parts: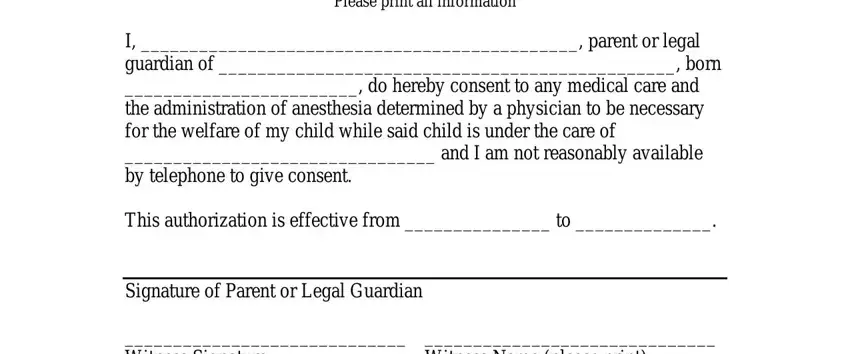 Step 3: Click "Done". Now you may export your PDF form.
Step 4: Prepare a copy of each form. It will certainly save you some time and permit you to stay clear of worries in the future. By the way, your data will not be used or checked by us.