It shouldn't be a challenge to create construction site accident report examples taking advantage of our PDF editor. This is the way it is possible to quickly create your template.
Step 1: The first thing will be to select the orange "Get Form Now" button.
Step 2: You will find each of the actions that you may undertake on the template when you have accessed the construction site accident report examples editing page.
All of the following sections will help make up the PDF document:
Put the asked information in the Telephone:, Employers Name:, Managers Name:, Company Address:, Occupation:, Telephone:, Accident, Incident Details, and Location of Accident, Incident segment.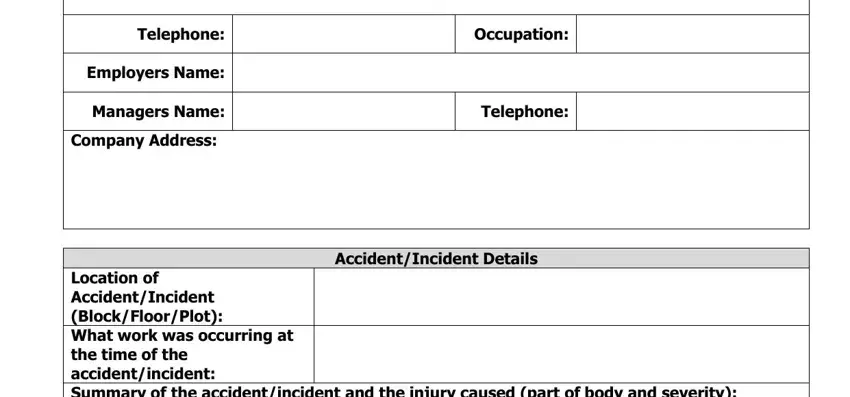 Point out the main information about the Who else was involved, First Aid Details, Additional Comments, Who was the accident, incident What action has occurred since to, and Yes, No Yes, No Yes, No Card segment.

The Is there a Method Statement, Were they working to the Method, Was the injured person inducted, Please provide their CSC, S Card, Yes, No Yes, No Yes, No Card, Please fax this completed form to, For Office Use Only, and Accident Category field will be your place to place the rights and responsibilities of all parties.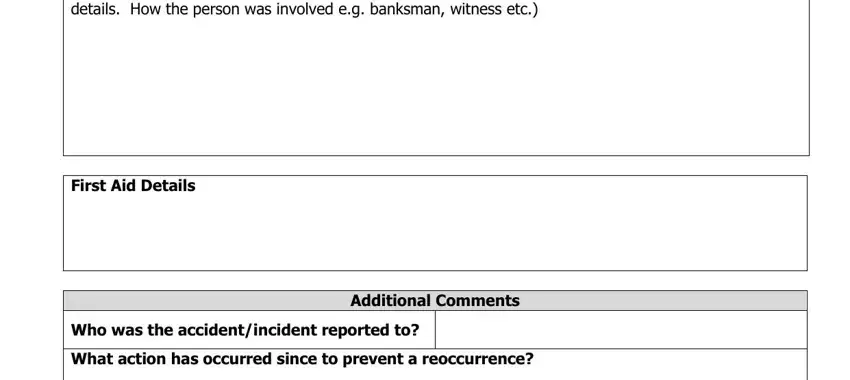 Step 3: Hit the "Done" button. Next, you can export your PDF file - upload it to your electronic device or forward it by means of electronic mail.
Step 4: It may be simpler to create copies of your form. You can rest assured that we are not going to publish or read your particulars.